/ Source: msnbc.com contributor
"Y Kant Tori Read," Tori Amos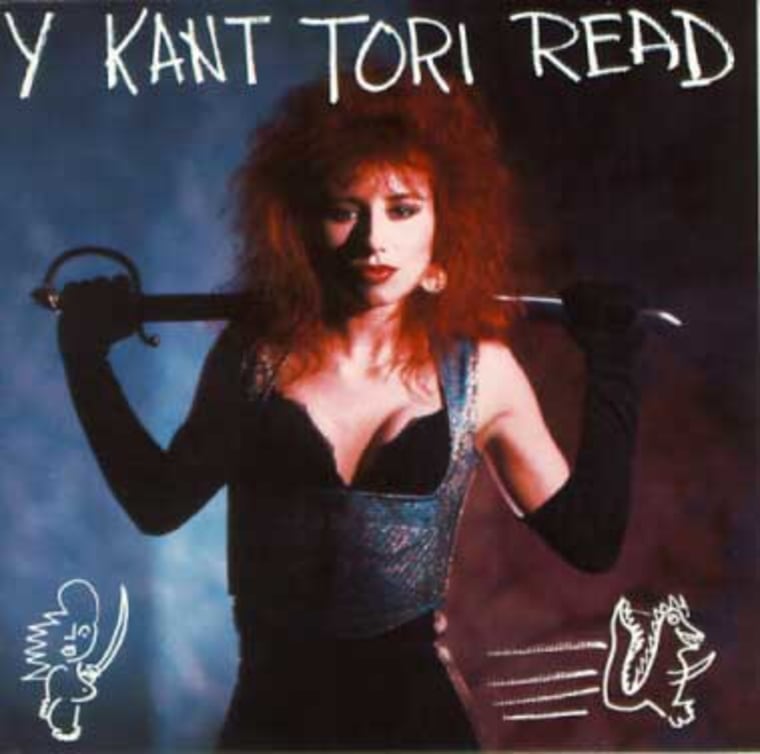 Back in 1988, before Tori Amos found her voice as a singer-songwriter, she made her debut with the heavy handed synth rock band Y Kant Tori Read. They released one poorly-received eponymous album and disbanded because Amos couldn't stand the music she was making or the image Atlantic Records was shoehorning her into. The album and CD barely sold, and went out of print. But long after Amos became an established star, the album remains unavailable, apparently at Amos' behest since she didn't feel the music represented her. Maybe not, but her fans are shrewd enough to understand that, while still wanting to hear it. It might make for a good bonus disc in a box set (which would let Amos avoid having to put the embarrassing front cover back on CD racks). It's worth noting Amos has performed at least one of the album's songs, "Cool on Your Island" live, so she can't hate it all that much. For now, you can see the video Amos and company did for "The Big Picture" on YouTube or pick up used copies on Amazon, which start at $50.
"Live! at the Star Club in Hamburg, Germany; 1962," The Beatles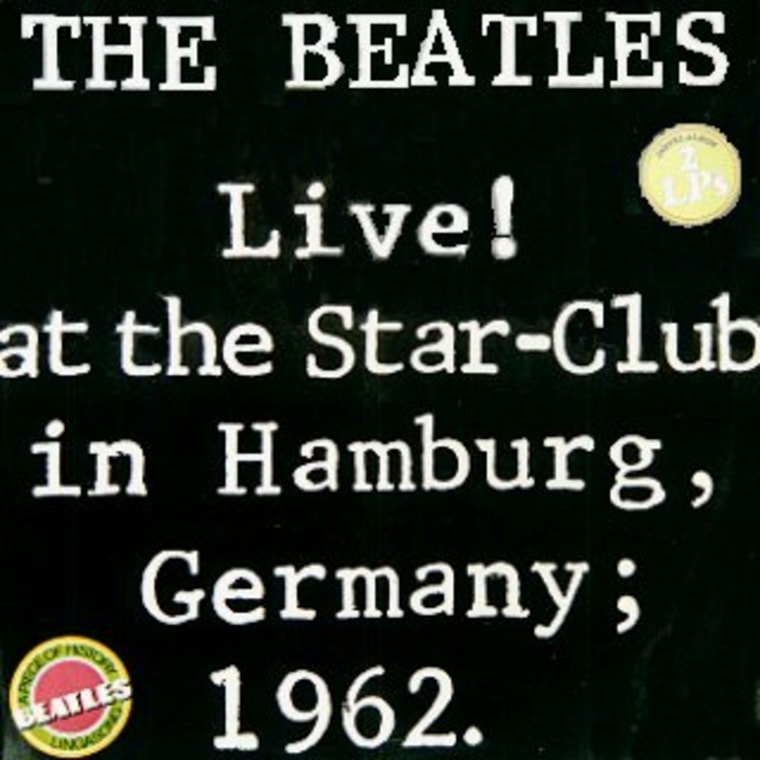 When John Lennon sat down for his legendary soul-baring interview with Rolling Stone magazine in 1970, he complained the early Beatles were packaged as a cute pop act, but in reality were kick-ass rockers on stage. Seven years later, this live set made its way onto vinyl and proved Lennon right. Here, the Fab Four made like the Ramones and raced their way through nearly 30 songs in less than an hour (in fact, the Ramones took their name from Paul McCartney's musical pseudonym from the group's Hamburg era, Paul Ramon). When the indie label Lingasong Records put out "Star Club" in 1977, all four former Beatles sued to block its release with no luck. According to Beatles expert Bruce Spizer, they deemed the sound quality too poor for mass consumption. Then in 1991, the remaining Beatles sued to have Sony pull the CD off the market. This time they got their wish. Which is too bad: in this era of lo-fi and YouTube cell phone recordings, people understand not everything has to sound perfect. Anyway, "Star Club" more than makes up for its low fidelity with high energy.
"Squeeze," The Velvet Underground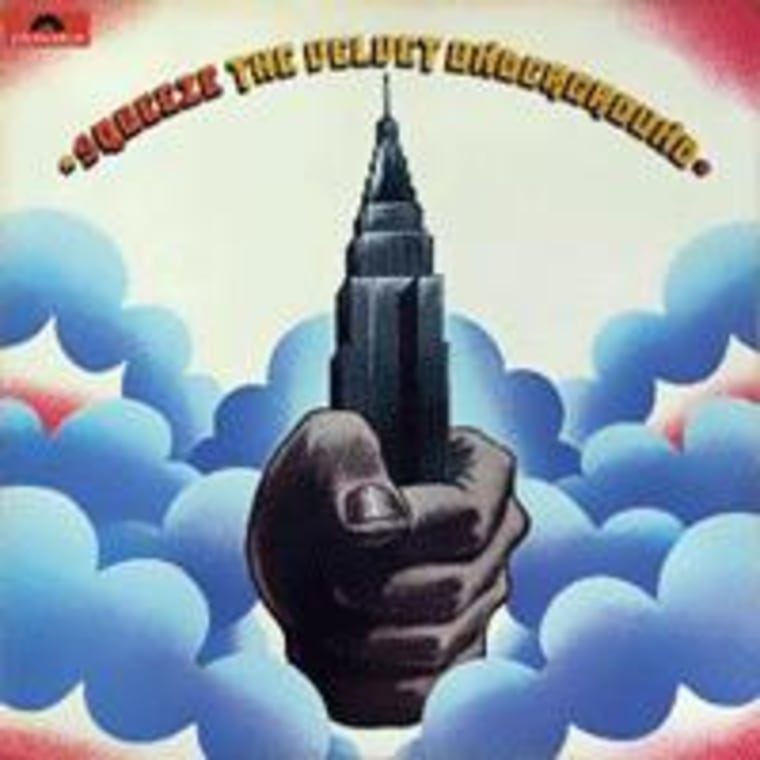 Most rock fans know the Velvet Underground started as a trailblazing rock group led by Lou Reed and John Cale. But it's not so well known that after Reed quit in 1970, Cale's replacement, Doug Yule, continued on fronting the band. In 1973, he came out with this album, which is mostly a one-man effort. The songs are tuneful McCartneyesque pop-rock with some shades of the later Velvets thrown in ("Friends" contains the same chord progression as "Who Loves the Sun," for instance). But it has nothing to do with the groundbreaking rock the band pioneered and critics were unkind to it. It never even got a release in the United States and it fell out of print in the 1970s. The Velvets were apparently so eager to whitewash this from their history, they ignored it on their "comprehensive" box set, "Peel Slowly and See." But it's not a bad record, and a CD release would at least keep fanatics from having to pay high prices for it on eBay.
"Alanis" and "Now is the Time," Alanis Morissette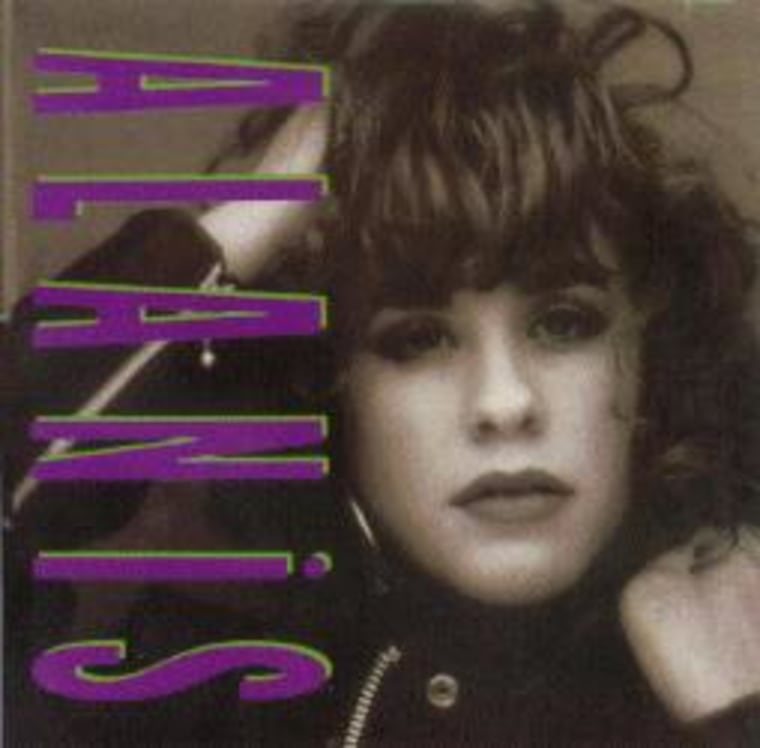 It was a different world in 1995 when Morissette was trying to establish her alternative rock cred with "Jagged Little Pill." Back then, she wanted to be taken seriously, so she dismissed these two albums of dance pop, which were released only in her native Canada. Legend has it that when Morissette signed with Maverick Records for "Pill," she and the label somehow got MCA records to pull these two early 1990s releases from circulation. Whatever the case, you can't get 'em anymore. But times change. These days it's dance music that's considered boundary-breaking and guess what? Alanis was there first — and getting her dance grooves on when Lady Gaga was just about finished saying the word "gaga." So in a weird way, her closet skeletons have proven oddly prescient. It would really be ironic if Morissette re-released these CDs, got a dance hit off one of them, and beat the Black Eyed Peas (who Morissette hilariously covered) at their own game.
"Time Fades Away," Neil Young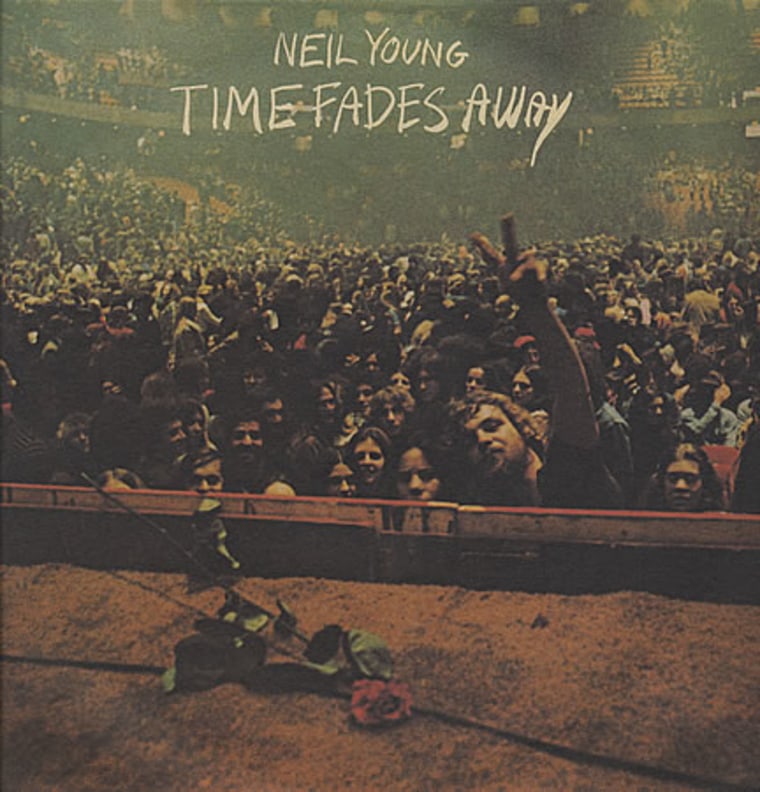 Bad sound quality is allegedly what keeps Neil Young from releasing the follow-up to his 1972 mega-hit "Harvest" on CD. In his liner notes to his anthology "Decade," Young made clear that he conceived this live album of all-new rock tunes as a response to the middle-of-the-road sound of "Harvest" (which spawned the No. 1 single "Heart of Gold"). It's not too pleasant to listen to, purportedly because it was recorded on new equipment that wasn't working right. Still, you would think that splitting hairs over the sound would be beside the point, since the point was apparently not to be commercial. Whatever Young's reasoning, his keeping the album out of print is obscuring an important crossroads of his career. His no-holds-barred approach here is said to have inspired more than a few grunge rockers. It's also a shame generations of fans have been denied the pleasures of "Don't Be Denied" and other lost tunes. If you plan to go the eBay route, the original came with a fold-out lyric sheet.