For the 9th consecutive year, NBC's "Today" is bringing together the biggest names in music to rock the Plaza during its annual concert series. This year's series kicks off on April 23 with Sheryl Crow. The "Toyota Concert Series on Today" guarantees a stellar lineup of superstars continuing all the way into the fall. Headliners include John Mayer on April 30, Alicia Keys on May 7, and Lenny Kravitz on May 20.  Stars returning to the plaza include Jimmy Buffet on June 25, and Britney Spears on July 7.
Concerts scheduled to date include (All are Friday performances unless otherwise noted):
April 23 SHERYL CROW
April 30 JOHN MAYER
May 6 "FRIENDS" FAREWELL CONCERT with THE REMBRANDTS
May 7 ALICIA KEYS
May 14  MARTINA MCBRIDE
May 20 LENNY KRAVITZ (special Thursday concert)
May 21 AVRIL LAVIGNE
May 28 COUNTING CROWS
June 4  REBA MCENTIRE
June 11  KID ROCK
June 18 MAROON 5
June 25 JIMMY BUFFETT
July 16 BRANDY
July 30 NORAH JONES
August 6  LL COOL J
Sept 9  ALAN JACKSON (special Thursday concert)
Sept 24  QUEEN LATIFAH
Additional performances will be announced throughout the season.
This year's series promises more interaction with "Today" viewers. Throughout the series, at times viewers will be able to vote for what song they'd like to see performed, and some performances might offer viewers a chance to win a VIP trip to see the concert live from Rockefeller Plaza.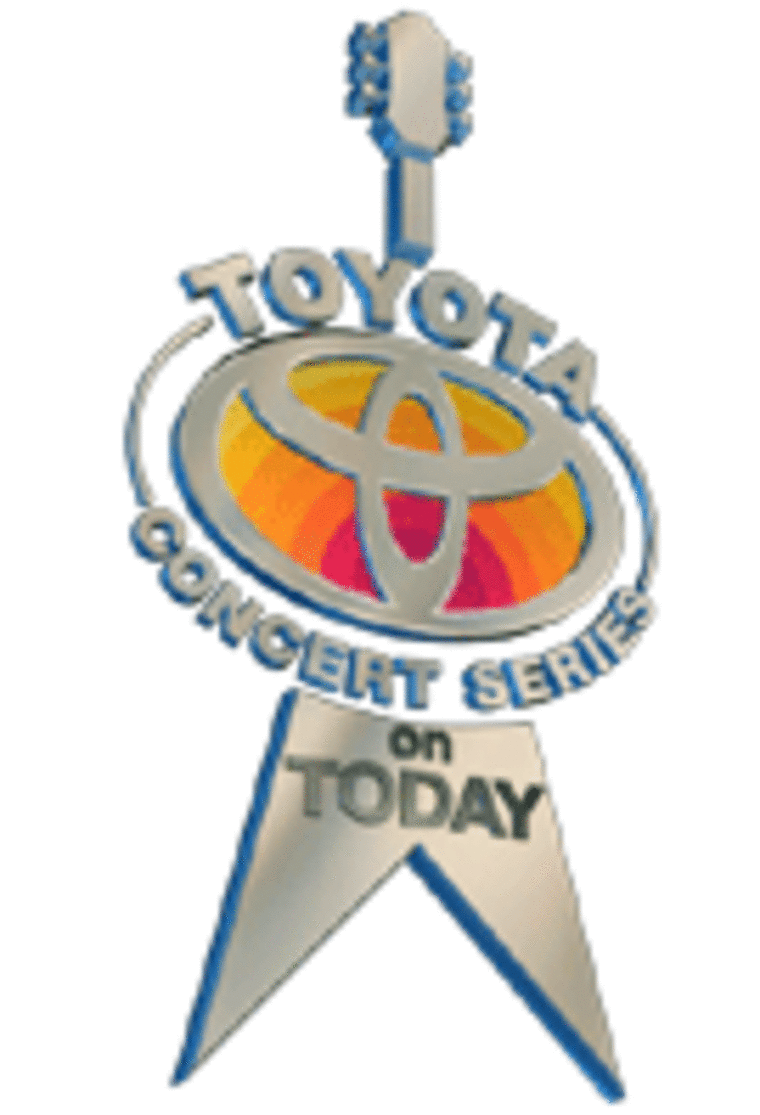 And new this year, for viewers who aren't able to come down to Rockefeller Plaza and see the concerts live — or might be away from the TV during the performances, the concerts will be broadcast live on Westwood One radio stations and streamed live on today.msnbc.com.
Fans and visitors are encouraged to join Katie Couric, Matt Lauer, Al Roker and Ann Curry for the live performances. Viewing is on a first-come, first-served basis outside "Today's" Window on the World Studio, located at 49th Street and Rockefeller Plaza in New York City.
Tom Touchet is the executive producer of "Today" (Monday-Friday, 7-10 a.m.). Tim Bruno is the supervising producer responsible for the "Toyota Concert Series on Today."
Toyota partners with NBC's "Today" show for the second consecutive year. As the title sponsor of the "Toyota Concert Series on Today," Toyota will participate in more than 20 concerts in support of its full lineup of cars, trucks and SUVs. The Toyota Highlander and all-new Solara will be among the vehicles featured.