The insufferable Sheldon Cooper wouldn't have it any other way.
"Big Bang Theory" star Jim Parsons is television's top paid actor for a second year running, reports Forbes in its annual look at who's making what in Hollywood.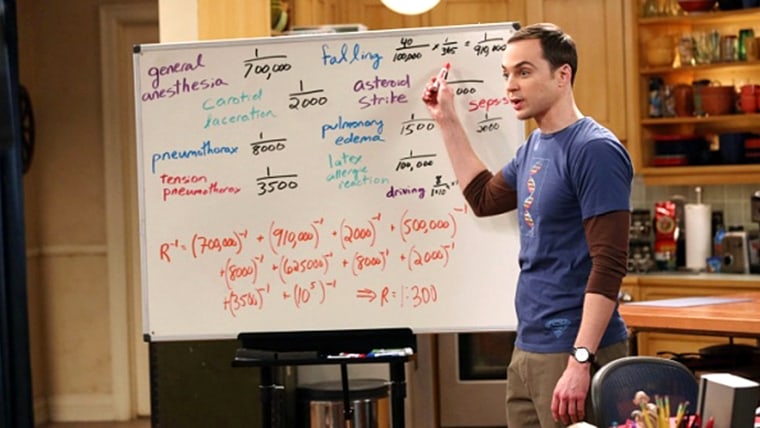 Parsons raked in $25.5 million playing acerbic theoretical physicist Sheldon Cooper, a role he snagged in 2007.
Forbes' second spot is co-star Johnny Galecki, with $24 million. The two, along with Kaley Cuoco, the show's female lead actress, all make a pretty penny thanks to a deal that pays each $1 million per episode along with 1 percent of the show's profits.
Cuoco, with $24.5 million, is second on Forbes' list of female stars, ruled by "Modern Family's" Sofia Vergara.
The male actors of "Modern Family," Ed O'Neill and Jesse Tyler Ferguson, also benefited from endorsements and per episode salaries. O'Neill's ads for the allergy pill Zyrtec and Ferguson's ad campaign with Voya helped them stay on top. O'Neill claimed the 10th spot with $11.5 million and Ferguson took the 7th spot with $12 million.
RELATED: The highest-paid TV actress? Sofia Vergara tops Forbes list for 5th straight time
Kevin Spacey came in at No. 12 with $10.5 million.
Tied on the 13th spot are newcomers David Duchovny from "The X Files" and Michael Weatherly from "NCIS," both making the list with a reported $10 million in earnings. The ending of "Two and Half Men" and the death of McDreamy on "Grey's Anatomy" got rid of serious competition for Duchovny and Weatherly, as Ashton Kutcher and Patrick Dempsey did not make the list this year.
Forbes determines its list based on earnings from June 1, 2015 to June 1, 2016.
Others who made the list include Nathan Fillion from ABC's "Castle" and Ray Romano from "Parenthood" both tying with Ferguson in the seventh spot with $12 million in earnings. Last but not least, coming in at No. 15 is Justin Chambers from "Grey's Anatomy" with $9.5 million. In total, all 15 men earned $225 million this year.