Sheinelle Jones knows she's got an unusual first name — and now she's explaining its origin to fans.
The Weekend TODAY host broke down her unique moniker Monday by sharing an Elle magazine story that mentioned her in it. Turns out, Jones has long used a joke about the magazine as a funny mnemonic to help folks learn to spell her name.
"For YEARS I've explained how to remember to spell my name: 'SHE-IN-ELLE magazine' ... and now I really am! I'm in Elle! My picture at least ... alongside @beyonce & @lupitanyongo as examples of how some of us showcased black excellence for Halloween! So beyond awesome!!" Jones gushed on Instagram.
The bubbly host, 40, also revealed that her name (pronounced "Shenelle") is a combo of her parents' names.
"Side note — my mom's name is 'Sheila,' my father is 'Darnell — put it together and it equals 'Sheinelle,'" she wrote.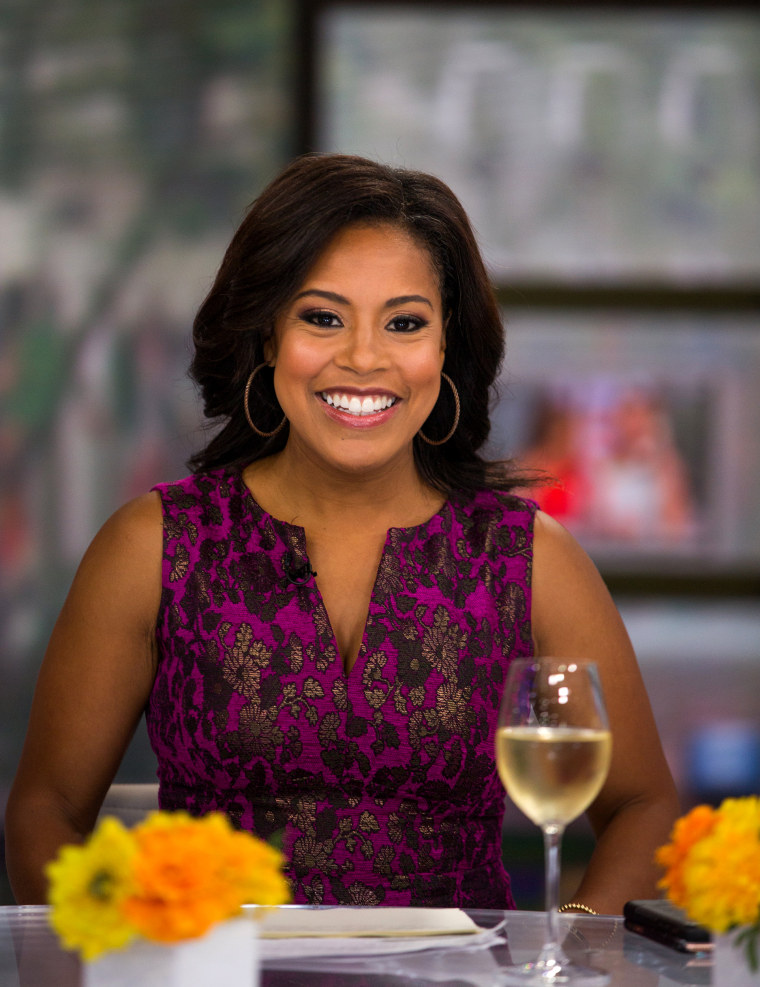 When the NBC News correspondent came to TODAY in 2016, she shared the sweet story about how her parents fell in love and later named their daughter after them.
"Once upon a time, there's a really nice lady, her name is Sheila," she said. "And then she met this handsome man in college, his name was Darnell. Years later they had a baby, it's me. And they came up with my name — it's a merging of their two names."
Jones also revealed that her own three kids — Kayin, 8, and twins Uche and Clara Josephine, 5 (with hubby Uche Ojeh) — have taken to calling Mom by her first and last name, thanks to seeing her on TV.
"My twins and my son sometimes call me 'Sheinelle Jones,'" she shared. "I'm like, 'My name is Mommy.' He's like, 'Nope, on the TV, your name is Sheinelle Jones."