Just when you thought it was safe to go nowhere near the water, a new teaser for "Sharknado 2: The Second One" reminds us that sharks will totally attack us on city streets.
"It's happening again," Ian Ziering says in the clip for the upcoming Syfy sequel to last year's horribly beloved "Sharknado." This time, the freak weather system moves from Los Angeles to New York.
We get to see panicked citizens running through the subway and standing on submerged taxis. Ziering's hero character, "Fin" Shepherd, stands on a truck and raises a chainsaw in the air. "Cut! ... No, keep rolling camera, but, cut!"
Tara Reid is back along with cast members Vivica A. Fox, Kelly Osbourne, Judah Friedlander, Mark McGrath, Andy Dick and Billy Ray Cyrus, among others. TODAY's Matt Lauer and Al Roker also make a cameo.
"Think of it this way: It's like a twister ... with teeth," Roker says.
"Sharknado 2: The Second One" airs July 30 at 9 p.m. on Syfy.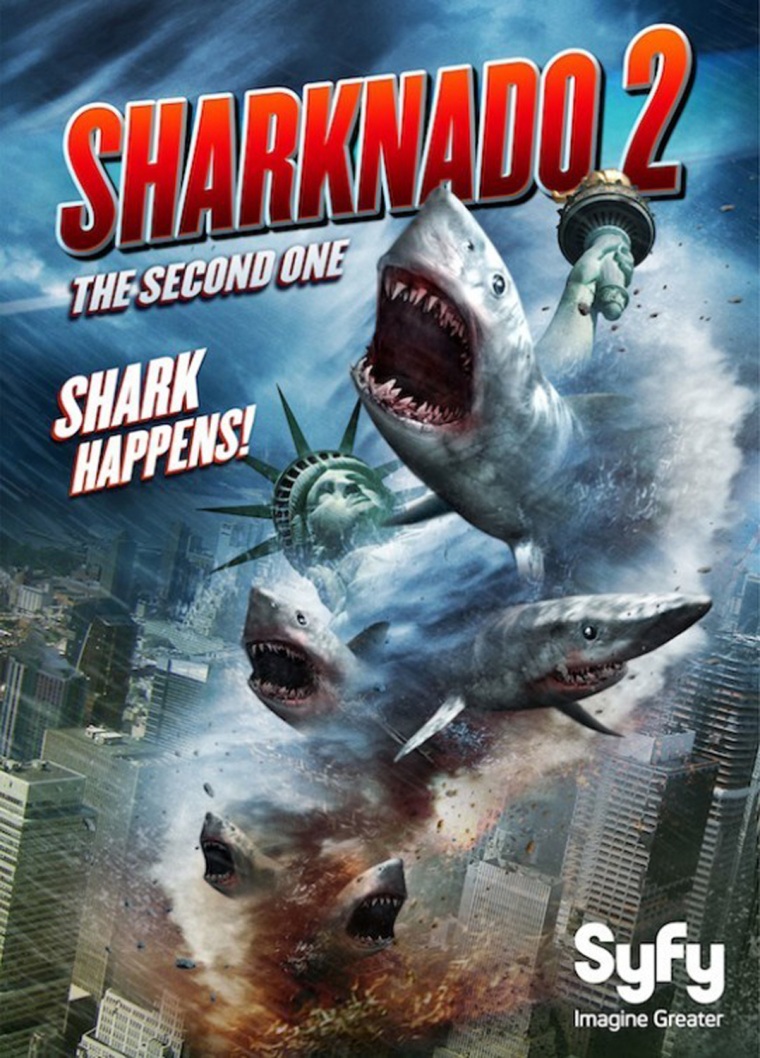 Follow Kurt Schlosser on Google+