Shannen Doherty is looking back on "90210" with pride.
Days after making a rare red-carpet appearance, the 45-year-old actress, who's been battling breast cancer for the past two years, shared a pair of touching throwback pics with her former "Beverly Hills, 90210" cast mates Jason Priestley and Luke Perry.
One post featured a pic of Doherty and Priestley, 47 — who played twin siblings Brenda and Brandon Walsh —snapped during the show's early '90s heyday.
It also found Doherty opening up about how much "90210" means to her.
"This is a true #tbt. #beverlyhills90210 is to this day the biggest tv show of its kind I worked on. A true iconic show that reached and touched not only young people, but bridged the gap to their parents," the actress wrote in the photo's caption.
"I'm very proud of this show," she added.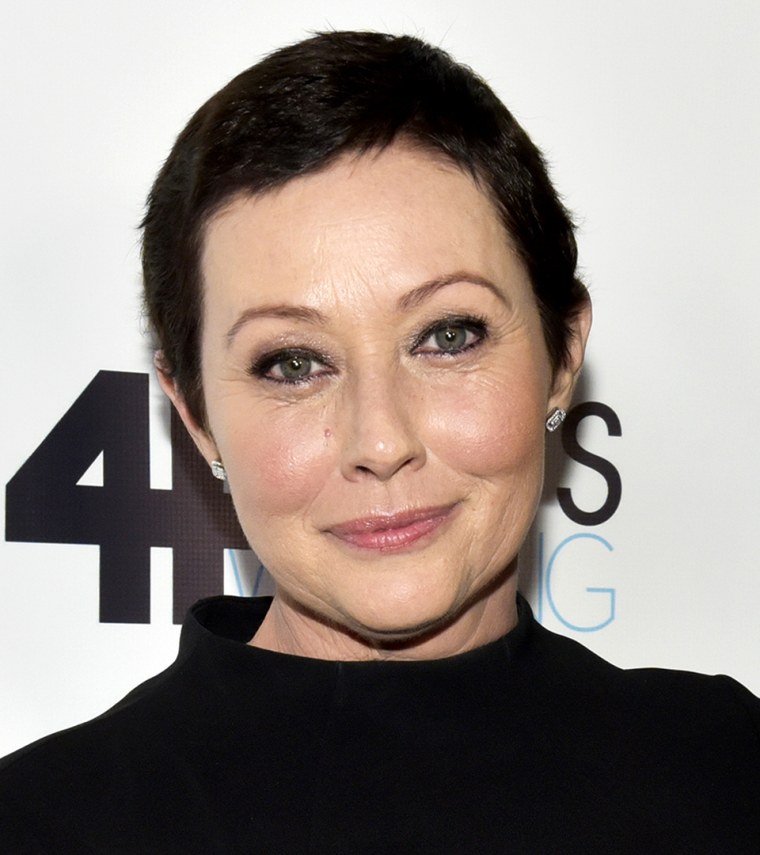 RELATED: 'Beverly Hills, 90210' stars reunite, honor Shannen Doherty as she battles cancer
The actress shared an in-character throwback with Perry, who played her bad-boy onscreen love Dylan McKay.
Priestley, Perry and the rest of the West Beverly High gang have been cheering on Doherty throughout her cancer battle, and even paid a special tribute to her at a "90210" reunion last November.
Onstage Perry, 50, said Doherty was "a very big part of the success of this show."
"None of us are up here today without Shannen," said the actor.
RELATED: 'I feel great': Shannen Doherty makes rare red carpet appearance after finishing chemo
Earlier this week, Doherty attended the Animal Hope and Wellness Foundation's first annual Gratitude Gala in Hollywood and told Us Weekly that she feels "super positive" since finishing her chemotherapy and radiation treatments a few months ago.
"I'm happy with where I'm at right now. Cancer, for me, as hard as it is, has been a blessing," said the star. "It has changed who I am as a human being forever. It's altered my life in ways I can't even speak of."