Color us stoked! "Heathers" fans have something to be extra thankful for this week.
Shannen Doherty has confirmed she'll appear in the TV reboot of the iconic 1988 cult black comedy — and that's news even Swatch dogs and Diet Coke heads will love!
The 45-year-old actress, who's been publicly battling breast cancer for more than a year, shared a photo from the set of the TV Land remake, captioning it in perfectly snippy "Heathers" lingo.
"Sneak peek from the #Heathers set...jealous much?" she wrote.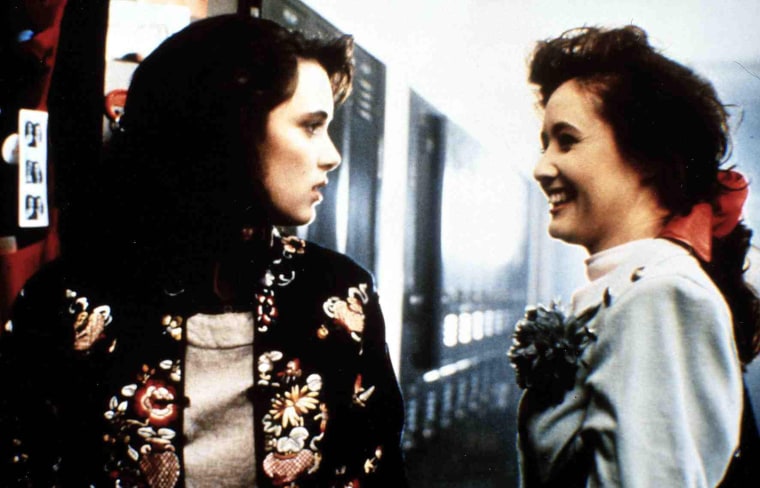 "Heathers" told the story of a popular teen (Winona Ryder) who hooks up with a sociopathic rebel (Christian Slater) who plots to murder all the cool kids at Westerburg High, including a trio of mean girls named Heather.
Eagle-eyed fans of the film may notice Doherty, in her Instagram pic, is wearing the famous red scrunchie her character, Heather Duke, wore in the original film, but so far TV Land has only confirmed that the actress will appear in a cameo as a "pivotal unnamed character."
The show, which has yet to be picked up as a series, reimagines "Heathers" in the present day, except this time all the Westerberg High "dweebs" and "dweebettes" run the school, and the Heathers have lost their popularity.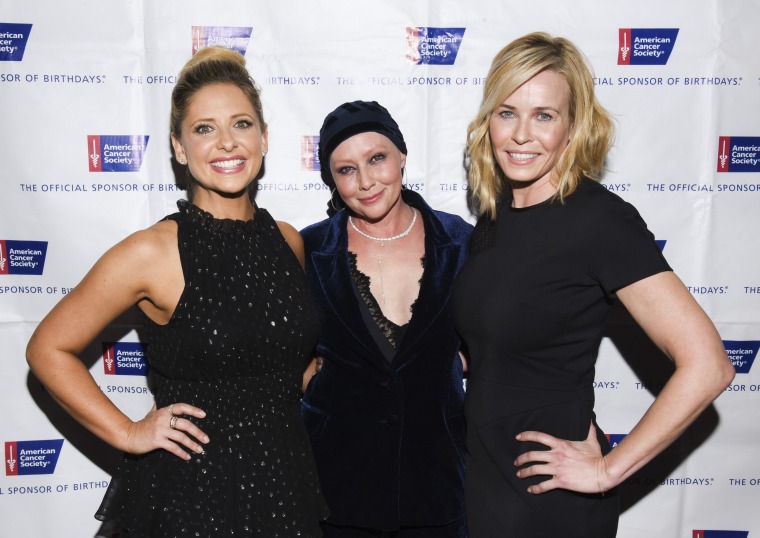 While the announcement is exciting, the former "Beverly Hills, 90210" and "Charmed" star began her month with an even bigger win when she accepted the American Cancer Society's Courage Award.
RELATED: Shannen Doherty: Cancer has 'made me a better human being'
At the annual event, which she attended with close friends Sarah Michelle Gellar and Chelsea Handler, Doherty told the Press Association that cancer has made her a better person and has shown her all the love she has in her life.
"I'm feeling ridiculously lucky and very blessed," she said.