Shannen Doherty is thrilled to be acting again.
The 46-year-old actress, who announced in April 2017 that she was in remission after nearly two years of battling breast cancer, took to Instagram on Monday to let fans know how fortunate she feels to be on set again.
"It wasn't that long ago that I wondered if I would ever get to go back to doing what I love. Slipping into a character. Creating. Being on set, around the circus and feeling that deep satisfaction of accomplishment," revealed the actress, who will be making guest appearances in Paramount Network's upcoming reboot of "Heathers," among other projects.
"This past week I worked 7 days. No weekend off and I loved every second," Doherty happily announced.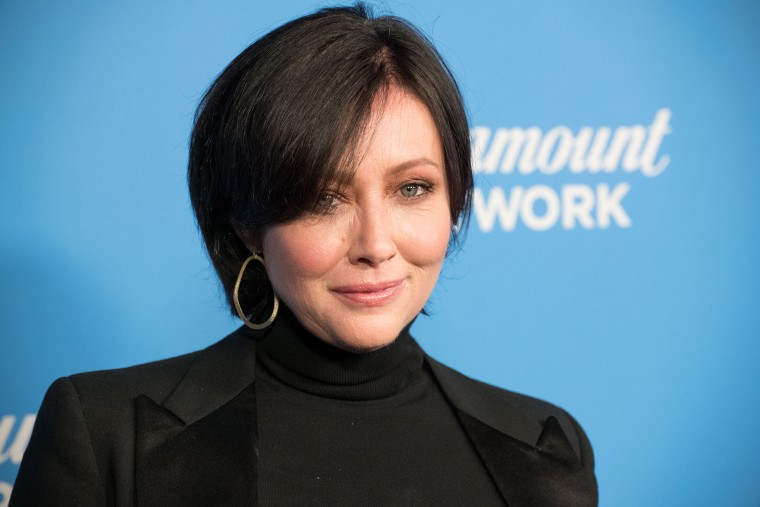 While the "Beverly Hills, 90210" alum knows her hard work over the years has helped her resume her acting career after her cancer battle, she also revealed how lucky she felt.
"Yes I worked hard to get here but I'm also very blessed. Lucky, fortunate and not a day goes by that I don't thank God for this blessing of a life I have," wrote the star.
Doherty, who said in November 2016 she believed cancer made her "a better human being," told fans she was acting again "with a full spirit" of "gratitude, love and deep apprecation."
"There is beauty in everything," the busy actress gushed.