/ Source: The Associated Press
Shakira continues to explore her "Oral Fixation," this time in English, while the Darkness offer a "One Way Ticket to Hell ... and Back" in this week's reviews.
"Oral Fixation Vol. 2," ShakiraShe's a woman who thinks with her hips and follows her mouth. Or is it the other way around? In either case, Shakira is on the move again with the follow-up to this summer's hit album "Fijacion Oral Vol. 1" — this round in English. And again, her charm is seductive.
The 28-year-old superstar from Colombia shows off her rich voice, with its iconic yodel, which she plays like the powerful instrument it is — at times romantically soft, soaringly operatic, or times angrily rock.
The album's first single, "Don't Bother," will draw Alanis comparisons not only for the two artists' similar vocal warbling, but for the imagery of a woman cast aside for another who is "fat free" and practices Tai Chi. But, she purrs, "I'm sure she doesn't know how to touch you like I would." She also tackles weighty issues such as God, as in the opening "How Do You Do": "Hey do you feel our pain and walk in our shoes? Have you ever felt starved? Or is your belly always full?"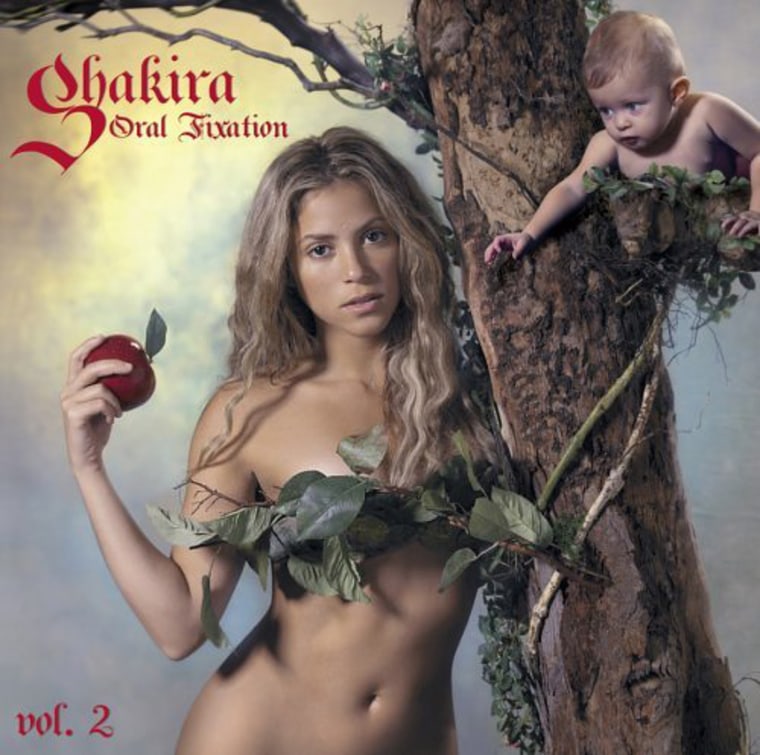 As with "Fijacion Oral Vol. 1," Shakira explores genres, often mixing multiple influences in a single song. "Animal City" gives a belly-dance shake to Shakira's paternal Lebanese roots, but with a surf-guitar undertone and mariachi-horn highlights.
Aside from a couple of songs carried over from Vol. 1, "Oral Fixation" is not at all a mere translation of her Spanish-language work. Shakira has written or co-written the lyrics in English. (She has said she lets the song dictate which language it needs to be written in.) The result is a collection that has an overall sound familiar to English-language radio, rather than the Latin vibe found in her Spanish albums: The pop-rock "Hey You" has a British invasion-sound to it.
Produced by the renowned Rick Rubin, "Oral Fixation" also features cameos by Carlos Santana and Gustavo Cerati, the Argentinian former lead singer for pop-rock band Soda Stereo.
Shakira has been performing since she was 8, and that may explain why an artist so young is able to so effortlessly move across cultural and musical boundaries. And when Shakira moves, it's hard not to follow.
"One Way Ticket to Hell ... And Back," The Darkness
A power ballad about cafeteria workers' wobbly appendages? A five-and-a-half minute hair metal melange? An anti-cocaine glam rock anthem? Yes, ladies and gentlemen, it's all included in your "One Way Ticket to Hell ... And Back," the sophomore CD from The Darkness, a ragtag band of English lads who throw light on irony with the rockstar flash of Queen and multifaceted panache of Led Zeppelin.
Much like the Robbie Williamses and Scissor Sisters of the world, The Darkness achieved more multiplatinum success across the pond than stateside with their debut "Permission to Land" two years ago. Maybe that's because frontman Justin Hawkins' falsetto "mi mi mi" vocal range rivals Mariah Carey. Maybe their bawdy guitar riffs and subject matter are too gaudy. Or maybe Americans just don't get it.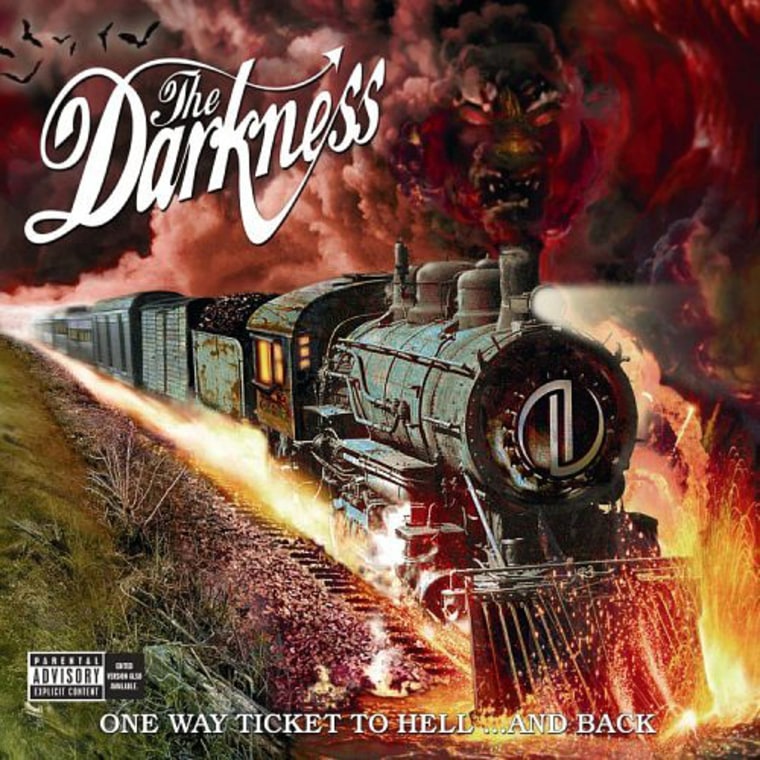 "One Way Ticket" is less flighty fun than "Permission to Land," but it still soars with succulent strings, bangin' bagpipes and deviant drumlines. Hawkins' swinging-from-the-rafters vocals are keenly paired again with his brother (and Darkness' lead guitarist) Dan's strumming-from-the-sidelines riffs. His Celtic-tinged work on "Hazel Eyes" and sitar solo on the title track almost upstage his showy sibling, who proclaims "I just love what you've done with your hair" with a wink and a rollicking piano during the chorus of "Knockers." Out is former bassist Frankie Poullain, replaced by Richie Edwards thanks to those oft stifling musical differences.
Together, the 10 songs feel like an over-the-top opera to the tune of "Tommy." The fast-paced "English Country Garden" begins with the sound of thunder and doesn't stop striking. Ballads in the key of Queen, "Seemed Like a Good Idea at the Time" and "Blind Man," are served up with equal parts "You're My Best Friend" sweet and "Bohemian Rhapsody" sass. And in "Bald," The Darkness thrash like classic Motley Crue or Poison while geniously lamenting follicle loss.
The Darkness hark back to the 1970s and 80s when rockstars from the wrong side of the tracks had big voices, big guitars and bigger hair — while acts such as The Killers recall a more sensitive and brooding breed. "One Way Ticket" might be The Darkness' ticket to red, white and blue stardom. With former Queen and David Bowie producer Roy Thomas Baker's guidance, the band moves beyond their Spinal Tap-ish gimmick without losing any of their silly showmanship best displayed in their hit single, "I Believe in a Thing Called Love."
Don't be afraid of The Darkness. Put tongue in cheek, headphones in ears and book a "One Way Ticket" today.
"Chris Brown," Chris BrownOlder R&B male crooners may have a problem on their hands. His name is Chris Brown.
After splashing onto the scene with his smash up-tempo single "Run It," the 16-year-old Jive recording artist shows his versatility with his debut self-titled album, "Chris Brown."
The album begins with Brown challenging young ladies to control the dance floor over Scott Storch's synth-heavy steady bass production on "Run It." Storch hooks Brown up again with a stirring uptempo beat on "Gimme That." The track has Brown sporting his swagger and confidence, as he pleads his case to an older girl. "Yo" has Brown melodically crooning in hopes of diverting a young lady's attention from across the room. Brown shows more innocence and charm on "Young Love," in which he croons about puppy love and being wrapped up in the feeling.
At just 16, Brown's young voice and content is bound to mature, which should make for even better music. Although comparisons to Usher may be too early at this point, Brown's ambitious and fresh vocals have laid the foundation for a bright, successful career.