What's not to like about Shakira?
Not much, apparently. The Colombian singer set a new world record on Friday by becoming the first person to reach over 100 million likes on Facebook. 
"That is incredible," Shakira said in a video uploaded to her Facebook page soon after she made social media history. "Thank you so much for your support, for your loyalty, for your love. It's really unbelievable. Thank you so much." 
As of Friday evening, she had reached 110,215,430 likes and counting.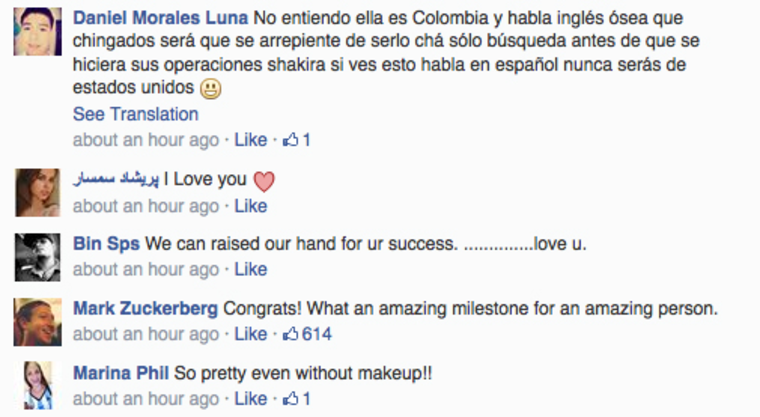 The accomplishment even earned her a shout out from Facebook founder and CEO Mark Zuckerberg, who wished Shakira a special congratulations on her page.

"Congrats!" he wrote in a comment. "What an amazing milestone for an amazing person."