To be based on Shakespeare, or not to be based on Shakespeare? William Shakespeare would reportedly have turned 450 years old on Wednesday (his exact birthday is debated), and even if you think you stopped thinking about his work when you graduated, you're wrong. His plays still exhibit a strong influence on our modern entertainment. All the world's still a stage. Some guy said that once.
'House of Cards' and 'Richard III'
Not only did Kevin Spacey play "Richard III" on Broadway, but his "House of Cards" role as Frank Underwood is strongly inspired by the famed play. Frank, like Richard, speaks directly to the audience, and he murderously plots his way through power while pretending to be a modest man of the people.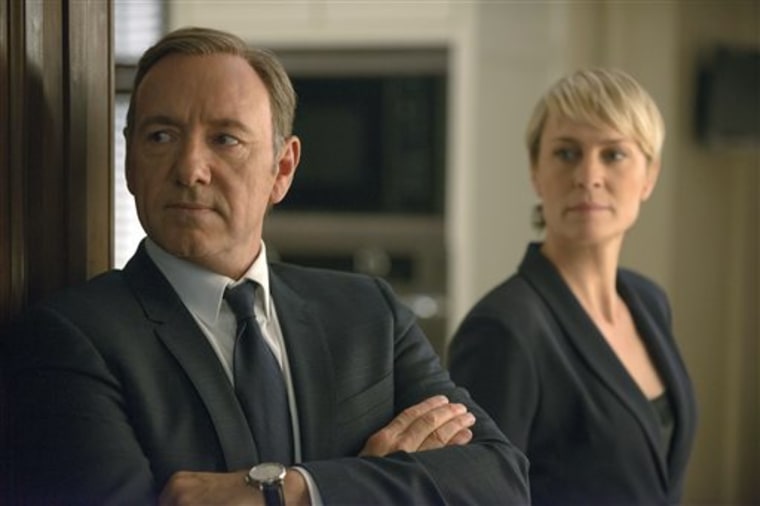 'Sons of Anarchy' and 'Hamlet'
Alas, poor Yorick, who knew a motorcycle-gang drama owed so much of its plotline to Shakespeare's famed "Hamlet"? Yes indeed, with young Jax (Charlie Hunnam) as Prince Hamlet whose own father died at the hands of his mother and her lover, doing his own mental gymnastics as he wrestles with how that knowledge affects his life. We don't remember anyone getting a giant biker tattoo burned off their back in "Hamlet," but then again, maybe we weren't paying close enough attention.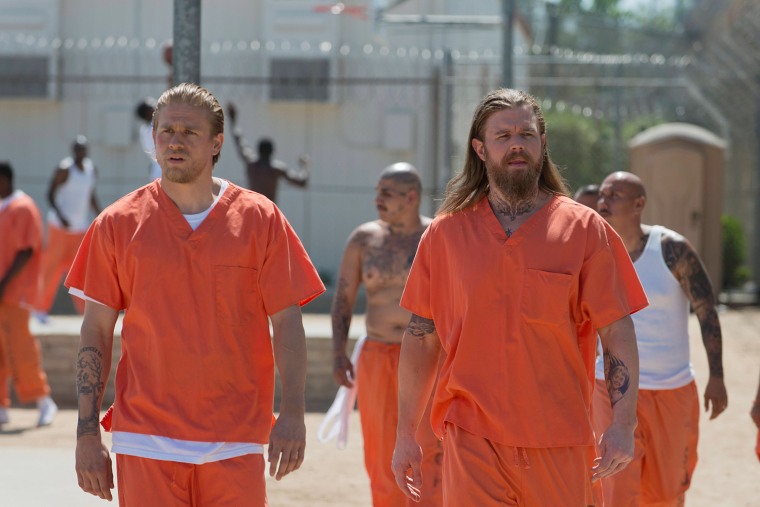 'Rise of the Planet of the Apes' and 'Julius Caesar'
The "Planet of the Apes" series was rebooted in 2011 with "Rise of the Planet of the Apes," and its sequel, "Dawn," comes out this summer. In "Rise," Alzheimer's disease-affected Charles Rodman (John Lithgow), holds a young chimp and feels moved to quote Shakespeare's "Julius Caesar," saying, "But as for Caesar, kneel down, kneel down, and wonder." They name the young chimp Caesar, and like his counterpart, he goes on to lead an empire at a pivotal time.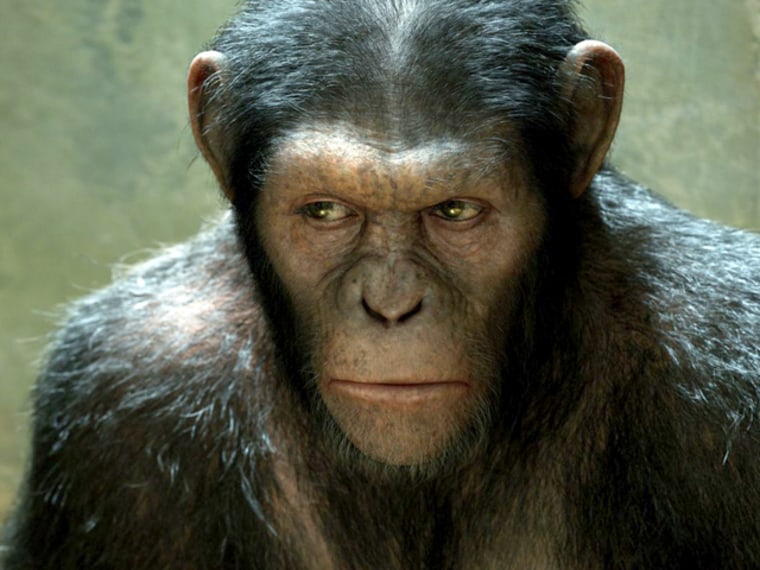 'Gnomeo and Juliet'
Hmm, what Shakespeare play is 2011's "Gnomeo and Juliet" riffing on? "Macbeth," maybe? We kid, we kid. The animated film about gnomes in love is for kids, so it thankfully skips the tragic ending of the real "Romeo and Juliet" — though it offers a nice fake-out. Plans for a sequel found literary influence in a different author's work — it's reportedly called "Gnomeo and Juliet: Sherlock Gnomes."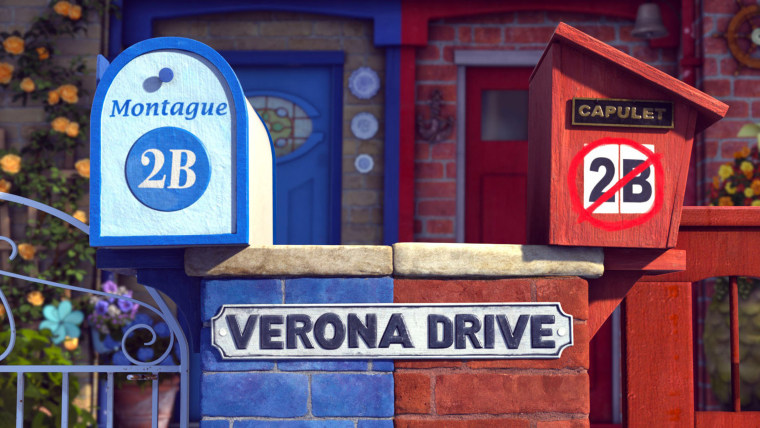 'Shakespeare in Love'
Gwyneth Paltrow's been taking some heat lately for the way she and husband Chris Martin announced their 
"Conscious Uncoupling" (divorce) on her website GOOP. Clear your mind of those memories and travel back in time to 1998, when Paltrow won her best-actress Oscar for playing a woman in love with Shakespeare while he was writing "Romeo and Juliet." Shakespeare knew from some coupling and uncoupling, conscious or not.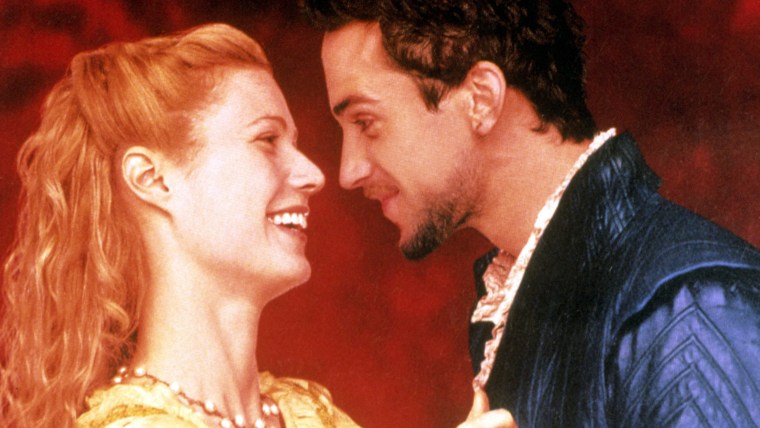 'Lion King' and 'Hamlet'
Jax of "Sons of Anarchy" was hardly the first fictional character forced to live out the plot of "Hamlet." It happened to sweet little Simba of Disney's 1994 hit "The Lion King" too — Simba's royal father is murdered by his evil uncle, who then takes his crown, and "Hakuna Matana"-singing Timon and Pumbaa fall into the Rosencrantz and Guildenstern roles. Again, thanks for the happier ending, Walt.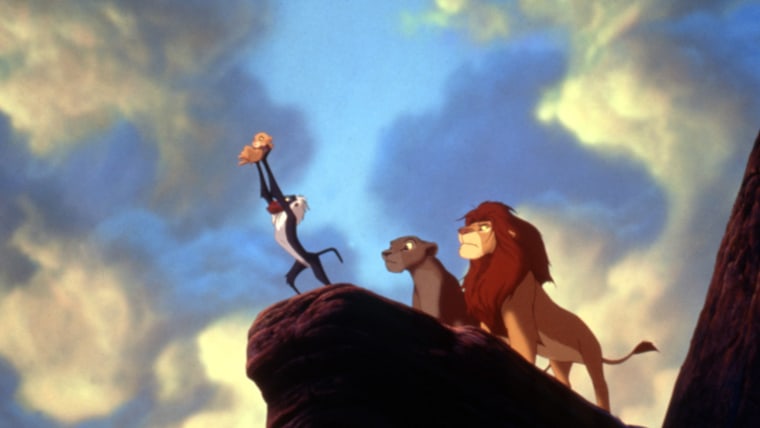 Blue Oyster Cult's 'Don't Fear the Reaper' and 'Romeo and Juliet'
You know "Don't Fear the Reaper," the wonderfully creepy 1976 song that needs more cowbell. Even if you don't listen to oldies radio, you'll hear it in the background of every scary movie ever, including the classic "Halloween." The band has denied it's about suicide, saying instead it's about eternal love, but hey, both those themes work with the Shakespeare-referencing lyric, "Romeo and Juliet, are together in eternity." Still needs more cowbell, though. Don't blow this for us, Gene!

Follow Gael Fashingbauer Cooper on Google+.