It's only Tuesday, but we kicked it off with some weekend-worthy fun on TODAY with Mr. Boombastic himself, Shaggy!
Shaggy opened his set on the plaza with a track from what he called his "new chapter," "I Need Your Love." He then launched into a medley of his classic hits.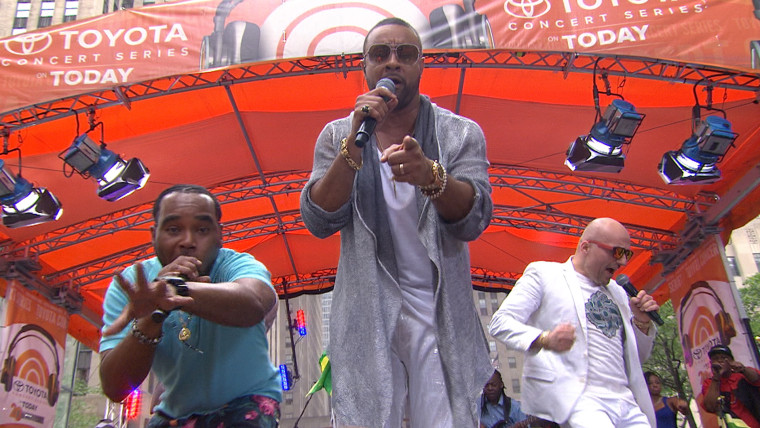 "These people they love it," he said looking about into the crowd before taking the stage again. "It's an amazing audience."
Indeed!
Fans got an early start — a really early start — to secure a spot on the plaza to see the singer take the stage.
Of course, he didn't disappoint them. Even before the show officially got underway, Shaggy hit the stage for a crowd-pleasing warm-up.
What a morning!
If the latest installment of the Toyota Concert Series on TODAY has left you wanting even more, join us again Friday, July 10, to see Fifth Harmony.