For six seasons, "Sex and the City" fans watched the courtship between Carrie Bradshaw and Mr. Big go from hot to cold to hot again and all the while we never knew what Big's real name was.
Now the show's creator, Michael Patrick King, reveals that he loved keeping Big's name a mystery, and only came up with the name "John" for him when he was writing the very last scene of the show's iconic series finale.
"In the last episode, in the last moment, I realized (I had) to say Mr. Big's name and I just (mimes typing on a keyboard) 'John,'" King told Entertainment Weekly.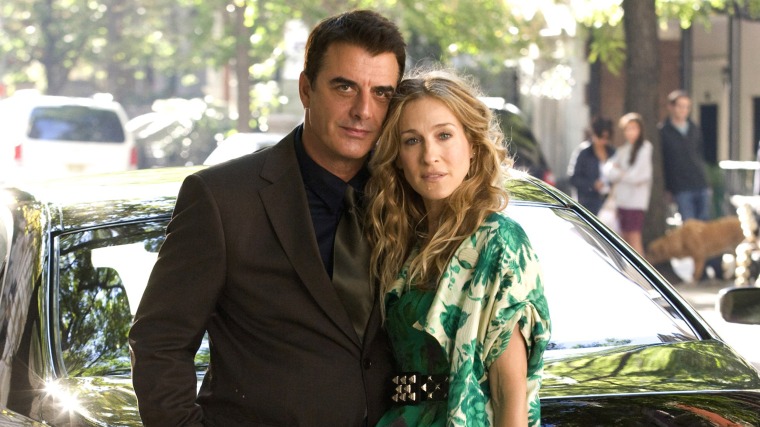 "And then I told all the writers and they were like, 'What the hell?'" he added. "And I was like, 'We have to say his name because now he's real!'"
In the last moments of the 2004 finale, "An American Girl in Paris," fans learn Big's real name when they see Carrie glance at the caller ID on her cellphone.
Once Big traveled to Paris to whisk Carrie away from her abusive Russian boyfriend, Aleksandr Petrovsky (Mikhail Baryshnikov), he became a real partner to her — and keeping up the mystery was no longer necessary, King said.
In fact, King seemed to relish giving the mysterious Big a rather ho-hum real name — especially after such a long wait.
"If I was going to give him a name, I wanted it to be the most generic, American, almost pilgrim name," he said, laughing. "Like there's no spin. It's just 'John.'"