/ Source: msnbc.com contributor
For the past few years, the Toronto Film Fest has become the unofficial start of Oscar season. It also gives moviegoers a chance to see films months in advance of release dates, allowing folks in the Great White North to get a head start on the buzz that's sure to follow.
Here are several films that got their engines revved up north of the border:
"Eastern Promises"Director David Cronenberg and Viggo Mortensen must've enjoyed their first experience together because they've teamed up again in yet another taut and absorbing drama. Following the mostly underappreciated "A History of Violence," which looked at the underbelly of an otherwise staid husband and father, Cronenberg moves the action from Main Street USA to the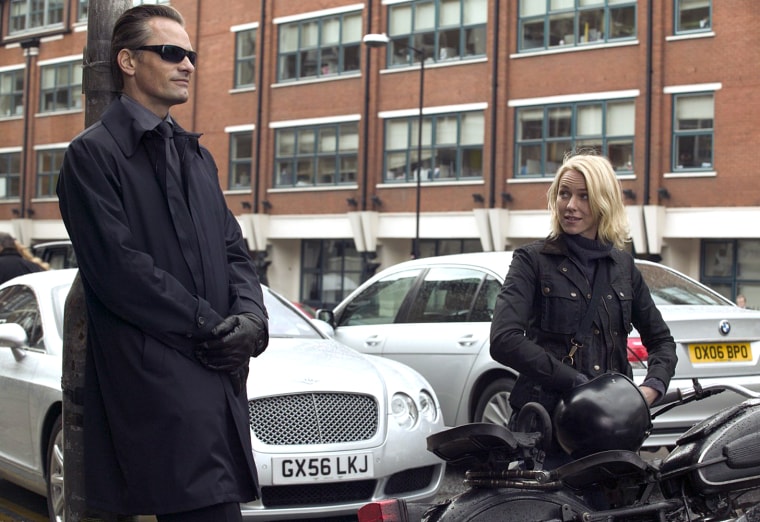 Russian section of London, where Mortensen is a driver for a tight family of gangsters who own a local restaurant. Naomi Watts, a nurse in a local hospital, uncovers a diary that could put this family away for a long time. Veteran actor Armin Mueller-Stahl offers up a memorable turn as the patriarch who talks a sweet game but will do unspeakable things if anyone dares to overthrow his iron-clad dictatorship.
"Nothing Is Private"While many films come to Toronto with awards aspirations, some films come just to find a distributor. Such is the case with this movie from Oscar-winning writer ("American Beauty") and Emmy-winning "Six Feet Under" creator Alan Ball. Finally bought by Warner Independent Pictures and not due in theaters until spring 2008, "Private" — both written and directed by Ball — made some of the big studios nervous due to its queasy subject matter: An Arab-American teenager (newcomer Summer Bishil) learns the customs of her new country, while understanding the ways of being an American teenager. When neighbor Aaron Echkart tries to help her assimilate, the two develop a relationship that teeters between chumminess and sexual misconduct between an adult and a minor. Based on the novel "Towelhead," this one is sure to be highly debated after its release.
"Michael Clayton"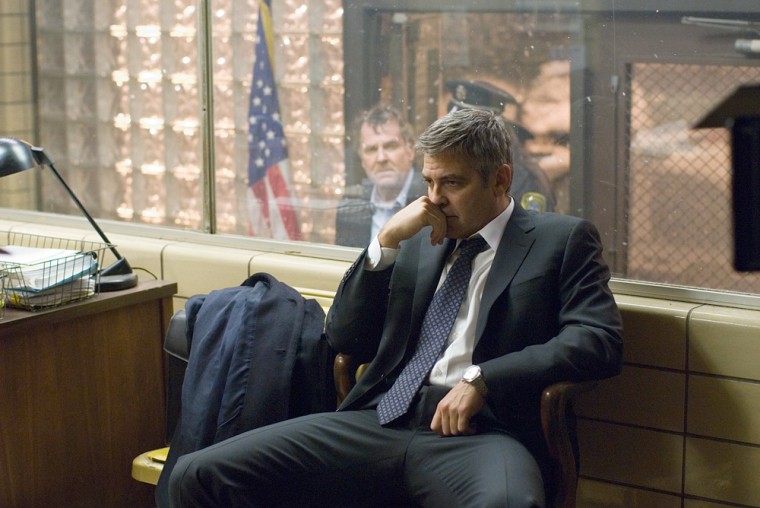 If you like your George Clooney looking dapper in finely tailored suits, this one's for you. Well, it's really for anyone who enjoys an adult film (well, not that kind of adult film) that rises to an audience's intelligence without insulting it. Clooney is a lawyer who doesn't litigate in court or work in an office all day. He's more of a fixer, one who tries to get to the bottom of a case long before it's ever heard by a jury. And now he's got his hands full when the firm's top attorney (the marvelous Tom Wilkinson), in a multi-million-dollar case, suffers from serious mental illness and starts exposing documents that will sabotage the firm's case. Portraying a character that is unsure of who he is anymore and why his career has turned so unsatisfying, Clooney delivers one of his strongest performances in years.
"Reservation Road"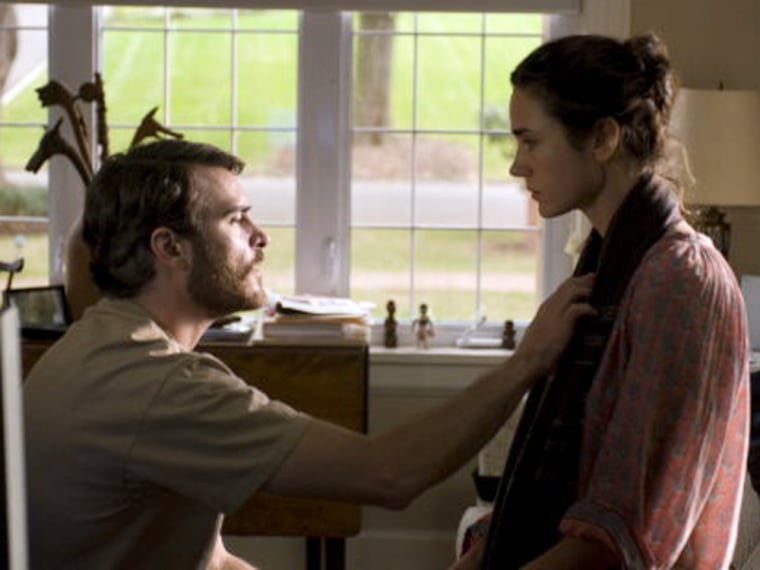 An unspeakable tragedy haunts Joaquin Phoenix and Mark Ruffalo in this body blow of a film from director Terry George ("Hotel Rwanda"). Phoenix's young son is run over by Ruffalo on a remote road in Connecticut and, in a state of panic and fear, drives off after the accident rather than stop deal with the immediate repercussions. Both men can't quite figure out how to move on after the incident — Ruffalo's tries to bury his guilt but it's eating away at him while Phoenix trades in grieving for vengeance. As in all of her movies lately, Jennifer Connelly cries. She's trying to deal with the loss of her boy while, at the same time, she's losing her husband as well, as he stops communicating, only speaking long enough to share his hate for the driver who ruined their lives.
"Elizabeth: The Golden Age"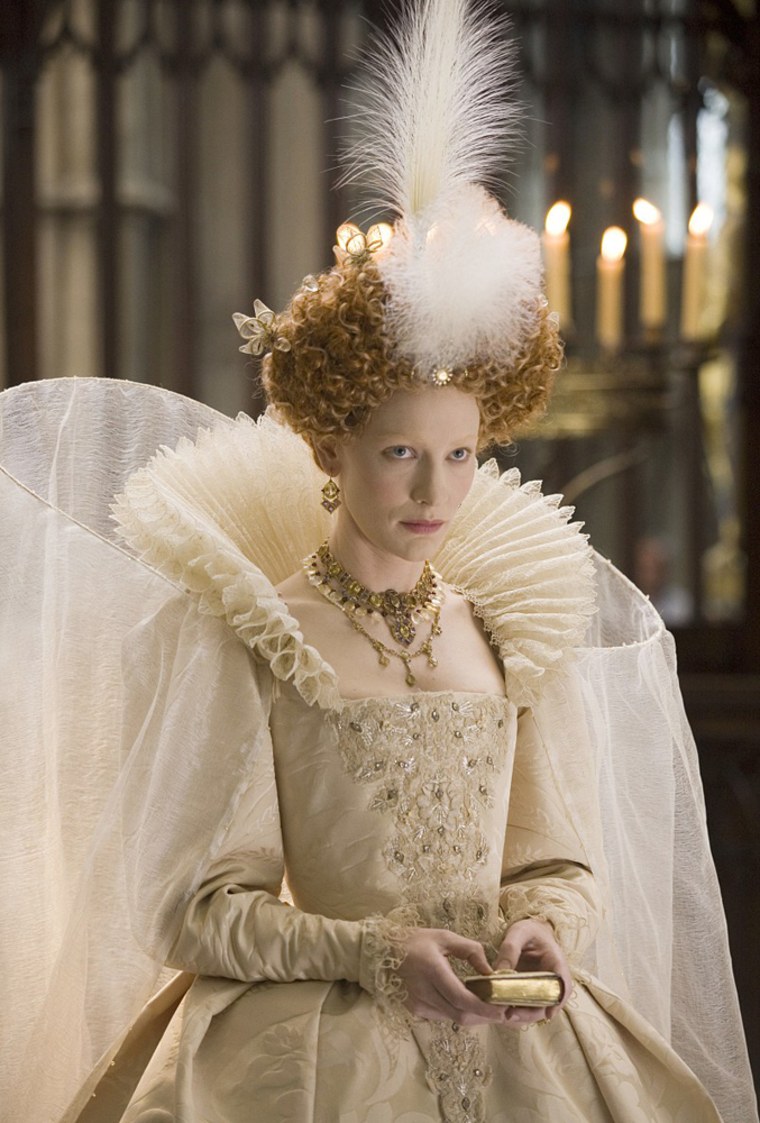 Cate Blanchett does many things well, and playing British queens is right up there with them. Reprising her role from the 1998 film in which she received her first Oscar nomination, Blanchett returns this time to make sure England doesn't fall under the reign of Spain's King Philip, who sends his naval armada to sail up the Thames and bring the queen to her knees. Elizabeth would make this her first priority, of course, if she wasn't so interested in a romance with the charming Sir Walter Raleigh (Clive Owen). Probably not up to par with the original, this "Elizabeth" is certainly entertaining and the performances stellar, but like most sequels, it might not be equally beloved as its predecessor.
"Into the Wild"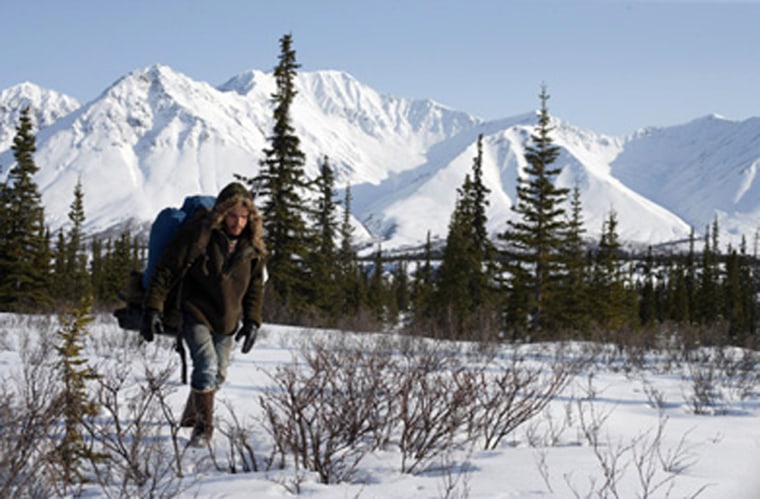 Ever want to run away from it all and live by yourself in the wilderness? No bills, no job, no responsibility. Well, that's exactly what Emile Hirsch does here in an extraordinary film that raises him to an A-lister. While much of the credit deservedly goes to Hirsch, director Sean Penn — who hasn't been afraid to make difficult-to-watch movies in the past ("The Indian Runner," The Crossing Guard") — gives Hirsch everything he needs: beautiful landscapes, great supporting turns (especially from veteran Hal Holbrook, who plays a lonely war vet) to play against and enough personal freedom to interpret the scenes as he sees fit. In one fell swoop, "Wild" turns Hirsch into not only a serious Oscar contender but a bonafide star.
"Juno"At every fest, there's always one film nobody's talking about at the beginning and everyone's chatting up at the end. It's called the wow film, as in, "Wow, did you see "Juno"? Following up on his dark comedy "Thank You for Smoking," director Jason Reitman delivers a film that probably got better reviews that most anything else here. "Juno" stars young upstart Ellen Page as a pregnant teen girl and finding some adoptive parents (Jason Bateman and Jennifer Garner) who, through amusing and hysterical ways, help her find her course in life. Picked up by Fox Searchlight, who know how to navigate a top-notch indie as well as anyone (see "Little Miss Sunshine"), with a little luck "Juno" could the movie that, more than any other in Toronto, finds its place as the little movie that could.