Family vacations: They can be the best of times, they can be the worst of times, but no matter what, they are always memorable. And as summer plans start to wind up, one famous sibling duo is working to save those memories … and share them with others.
In a new podcast called "Family Trips with the Meyers Brothers," comedians and siblings Seth and Josh Meyers are getting to know celebrities through family vacation stories.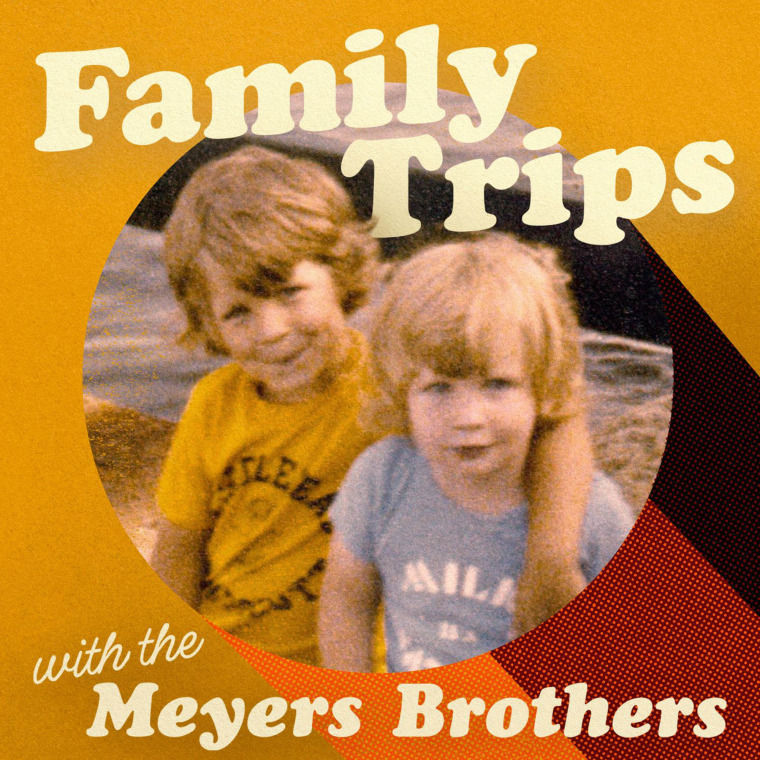 Speaking with TODAY, Seth and Josh Meyers shared their inspiration in developing the podcast."We wanted to find a way to talk to people who have done a lot of interviews over the years," says Seth. "Stuff that maybe we haven't talked about in the past."
The two realized that family vacation stories are something very relatable, whether you are a celebrity or a fan.
"I think we all have very fond or traumatic memories about them." says Seth. "And both tend to be pretty funny."
Family vacations are "kind of a great equalizer," says Josh.
"When you take people to their childhoods, there's nothing that's cloaked in celebrity," he says (adding that there is an exception for those with celebrity parents).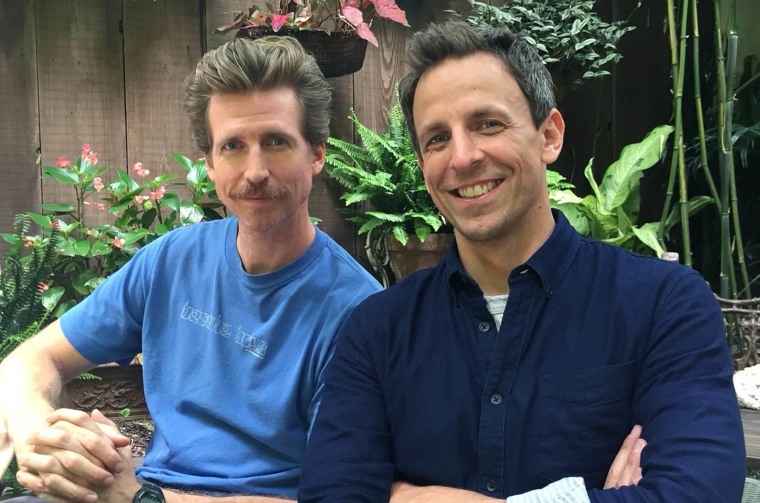 The Meyers Brothers also plan to share their own stories with fans. In the first episode, available now, listeners will get a special insight to the lore of a "Meyers Family Vacation." The guests? None other than their parents, Hillary and Lawrence Meyers. The family dynamic is no stranger to the spotlight, with the four having joined forces on "Late Night With Seth Meyers" in the past. 
"That will be a good chance to lay our memories of what it was like to be kids on Meyers family trip, with their memories of what it was like to be parents on a Meyers family trip," says Seth. "Historically, we've found the trips that went badly are the ones we talk about the most as a family."
From getting lost in Tampa in a downpour to terrible cabin trips at Canada'sMolasses Lake, the two brothers have stories to share.
"Maybe one of the most harrowing days of my life was a thunderstorm that hit Busch Gardens," says Seth.
The podcast is an opportunity to bring celebrities and listeners back to simpler times of childhood. "An adjoining hotel room can be such a fascinating, wonderful, exciting thing," says Josh.
The "Family Trips" podcast is out now!