Al Roker may be our main man when it comes to weather, but he doesn't mind sharing the forecast with a famous friend on occasion. On Monday, actor Seth Green stopped by TODAY and showed off his meteorological method.
But be warned, it looks messy out there!
"You can see over here," Green said, gesturing toward the weather map, "this area is at a slight risk for one of these sharp blue things, with radiant spikes that seem to be creating a pool of viscous blood all around this neighborhood."
Yikes! The actor didn't offer any advice for any of those living in the "pool of viscous blood" zone, but if you happen to live near any of the clouds that will be "pulsing and shooting lightning," he had you covered.
"Be careful about holding any metal or not wearing rubber," Green said.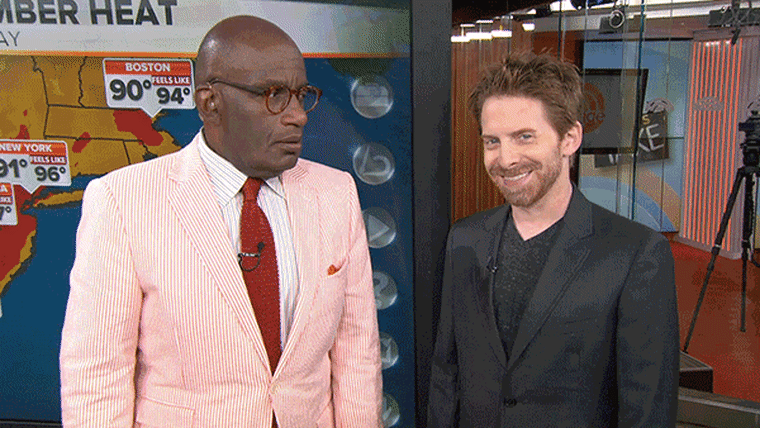 As for tomorrow, things are looking up. With a whole lot of sunshine on the map, it's shaping up to be a beautiful day — unless you happen to reside in the Midwest. According to Green, there's "a slight risk for another massive blood pool" there.
"That's where the sharknado hit," Roker laughed.
See more from Green — on the big screen, not in front of the weather screen — in his new movie "The Identical," which hits theaters nationwide Sept. 5.
Follow Ree Hines on Google+.