There were a few sad faces on sunny "Sesame Street" on Friday as Caroll Spinney gave his last performance as lovable Big Bird.
The 84-year-old puppeteer revealed Wednesday that he was retiring from the PBS children's television show after nearly 50 years. Spinney delighted kids by playing both gentle, curious Big Bird and grumpy Oscar the Grouch.
The official "Sesame Street" Twitter page paid tribute to Spinney with a gallery of photos from his last day on the set. The pics show Spinney and his wife, Debra, being celebrated by emotional cast and crew members.
The heart and soul of "Sesame Street" since it launched in 1969, Spinney said in a statement released by Sesame Workshop that playing Big Bird helped him discover his life's purpose.
"Before I came to 'Sesame Street,' I didn't feel like what I was doing was very important,'' Spinney said. "Big Bird helped me find my purpose. Even as I step down from my roles, I feel I will always be Big Bird. And even Oscar, once in a while!
"They have given me great joy, led me to my true calling — and my wonderful wife! — and created a lifetime of memories that I will cherish forever."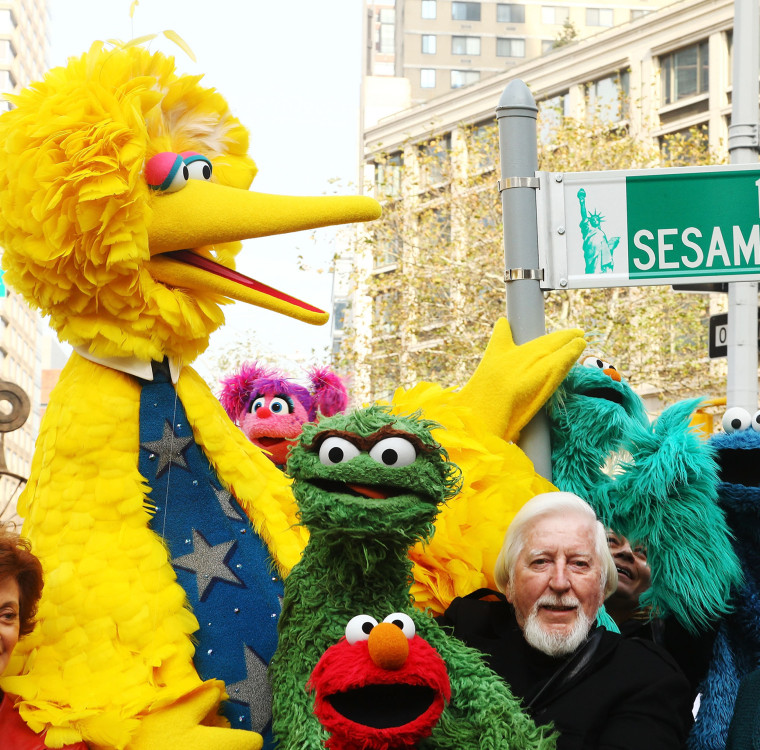 Spinney's puppeteering talents were recognized by legendary Muppets creator Jim Henson, who hand-picked him to be on the show.
In 1973, Spinney met Debra on "Sesame Street" when she was working for Children's Television Workshop. The pair wed in 1979.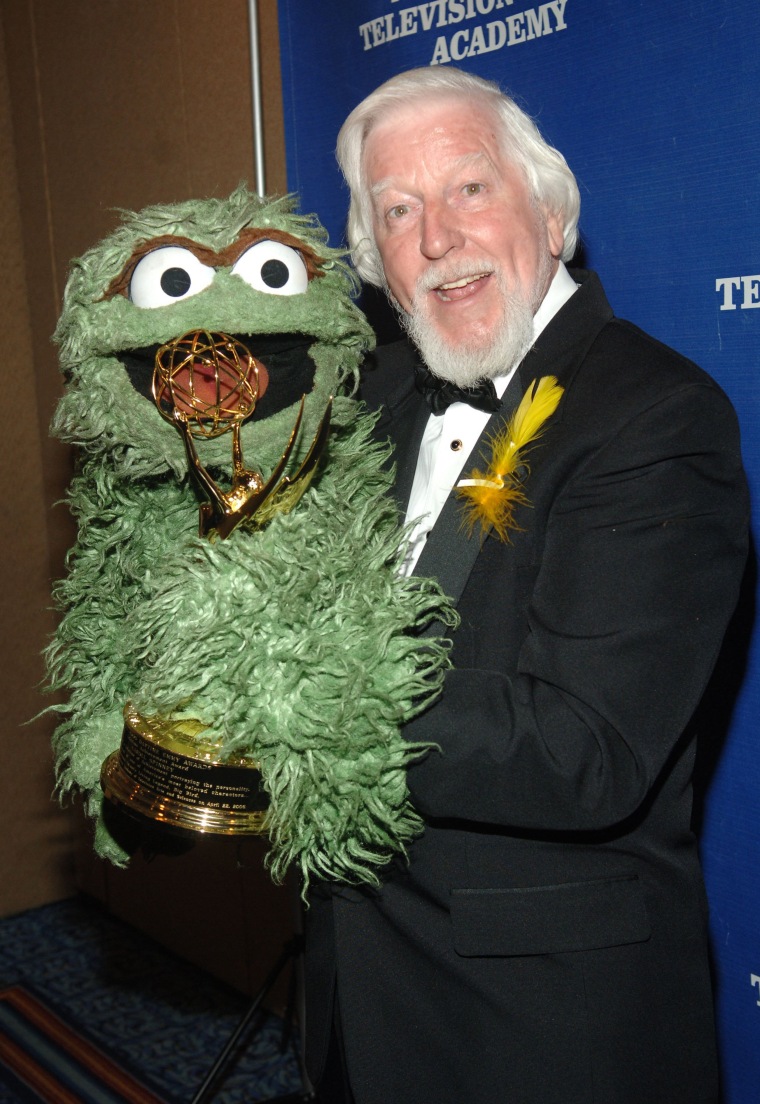 Though he stopped puppeteering in 2015 due to the physical requirements, he continued doing the voices for Big Bird and Oscar, The New York Times reported.
Throughout his run as one of television's most recognizable characters, Spinney felt that Big Bird's personality reflected a part of himself.
"I was one of those kind of kids who wanted to do the right thing, so that's what Big Bird is always trying to be, is trying to be a good kid,'' he told Jenna Bush Hager on TODAY in 2015. "It's so fun to play something that you know when children see him, they melt in just the right way."
The six-time Emmy winner and two-time Grammy winner also got the chance to adopt a different persona when playing irascible Oscar the Grouch.
"Oscar's kind of cool,'' he said on TODAY. "It's fun to play somebody very different than one side.
"On the other hand, Big Bird is my kid," he added. "In some ways, I love him best."