When you're taking that all-important holiday photo, you want to make sure you get the whole family in the frame, right?
That's what Harry Connick Jr. wanted to do on his show Thursday, so he invited ... The Property Brothers?
RELATED: Property Brothers cozy up in front of 'fire' for holiday Yule log video
Inspired by the winter wonderland on the "Harry" set, he told his audience, "I don't talk about them a lot, but I actually have two brothers and they're here."
And out bounded Drew and Jonathan Scott!
Later in the show, they sat down for a chat, and Drew told Harry, "It's funny, we're twins, but no one in all my life has ever said I look like you."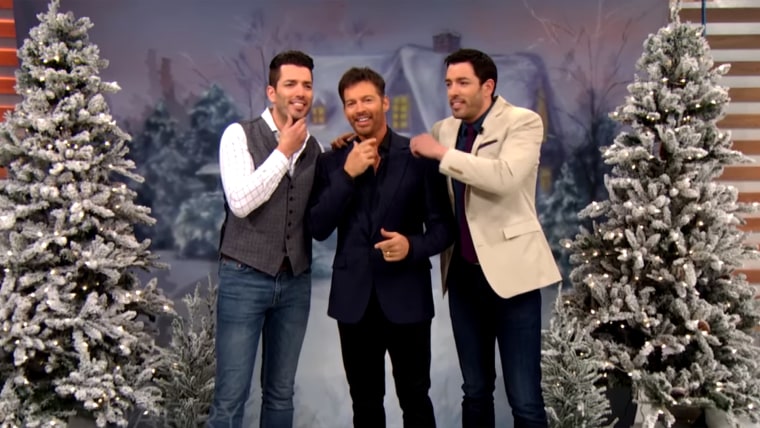 That's not the case for Jonathan, though: "I get more messages [from people] online who say they swear we were split at birth," he noted, referring to Harry.
"I've heard it, but I can really see it now," said Harry.
Whatever! You can make your own family, right? So the guys stuck around for a quick game of Toast Toss (which he saw the brothers do with TODAY's Hoda Kotb and Kathie Lee Gifford recently), took a photo and headed back out again.
RELATED: 'Property Brothers' Drew and Jonathan Scott release first country music video
Now the question is, will their new "brother" join them in making a fresh Yule Log video like the one the brothers filmed last year? Here's hoping the "family" is ready to come together again soon!
Follow Randee Dawn on Twitter.