Hollywood may seem like a never-ending party, full of beautiful people and sunshine. But that's far from the case for many who live and work there, including Selma Blair.
The "Cruel Intentions" and "Legally Blonde" actress opened up about her years of depression, anxiety and alcoholism in a post on Instagram Tuesday — but also noted that she's "now winning that battle."(Warning: vulgar language in the post's caption):
"I lost many and miss some. I battled alcoholism and depression and anxiety," the 45-year-old actress wrote. "I lived with #postpartumdepression for 4 long years. Crippling anxiety. I fell apart. The last moment being very public."
That "very public" moment she's referring to is likely her 2016 outburst on an airplane, which led to her being removed on a stretcher. She says she was "humbled" by the incident.
Her post also mentions her grief over the death of Hollywood icon Carrie Fisher, who was a close friend.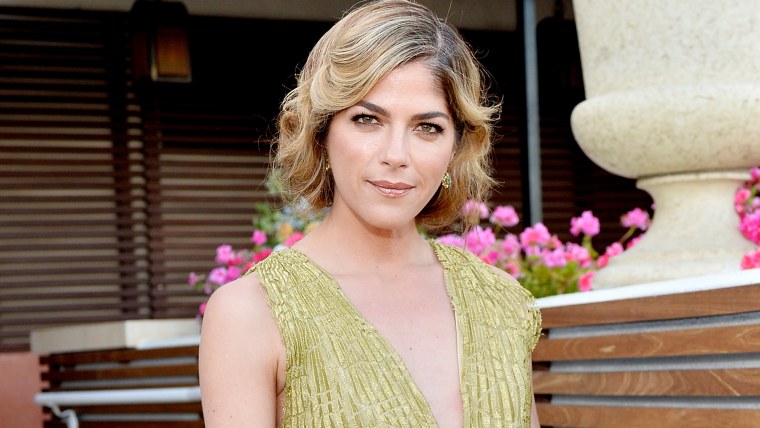 She still has tough moments: "I cry quietly so as not to wake my child (Arthur, 6)," she wrote. But she's determined to keep pushing forward.
"I want to thank you all for believing in me," the actress wrote. "I am now winning that battle."
Blair joins a number of public figures who've opened up about mental health recently. Mariah Carey revealed she struggles with bipolar disorder, Gwyneth Paltrow talked about her struggle with postpartum depression and Selena Gomez said she battles anxiety and depression.
Their honesty has likely helped chip away at the stigma surrounding mental health. Blair's post, for example, has racked up many comments from fans calling her honesty "amazing," with many others thanking her for sharing her story.
For now, she's taking everything day by day and said she wants to find "the right" kind of work for herself.
"Hi, a much better life!" she added.
Follow Randee Dawn on Twitter.