Got a case of the Mondays? We've got the cure. Selena Gomez is launching the Citi Concert Series on the TODAY plaza this morning!
The singer-actress took the stage to play her hits, including music from her new album "Revival" — just released Friday.
While "Revival," her second solo album, is fresh, it contains two already-proven hits for the pop star with "Good for You" and "Same Old Love."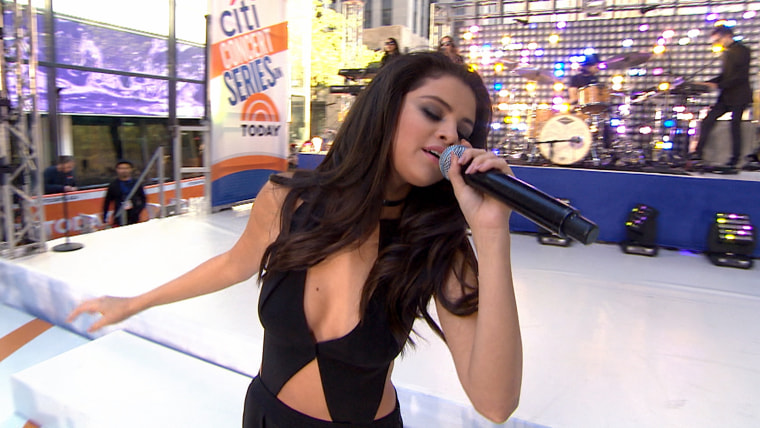 She kicked off the show with the former.
And then came back to perform the latter.
Fans who showed up to TODAY bright and early for the show even got a sneak peek of the music.
And others found themselves having a close encounter with Gomez herself.
Of course, some fans of the pop star didn't have to make a special trip to TODAY at all. They're already regulars around here.
Between her studio time for "Revival," her contribution to Zedd's "I Want You to Know" and her work on more than one big-screen project, 2015 has been a busy year for the star. And it all comes on the heels of her 2014 hiatus.
Last week, Gomez revealed the reason behind her break.
"I was diagnosed with lupus, and I've been through chemotherapy," she told Billboard magazine.
Now Gomez is feeling strong and sharing her strengths right here on TODAY.
"I feel I'm able to reach my fans and understand people when I am one-on-one with them, and they're kind of dealing with the same thing," she told us of her decision to share her personal story. "So I'm just trying to take something that maybe is negative and turn it into a positive."
She's certainly done that.