While the entertainment community was gutted by the death of 22-year-old former "Voice" contestant Christina Grimmie, Selena Gomez mourned the loss of a close friend.
During her Miami concert Saturday night, Gomez broke down in tears paying tribute to Grimmie, who was shot dead Friday night while signing autographs for fans at a Orlando, Florida.
"When she was 14, we met her and my parents and I signed her," Gomez told the "Revival" tour crowd. (Gomez's stepfather, Brian Teefey, was Grimmie's manager).
"One thing about Christina and her family is that she holds her faith so closely to her. And I think it's not about a religion and it's not about anything or good deeds. It's just that she had faith," Gomez continued, letting the tears flow.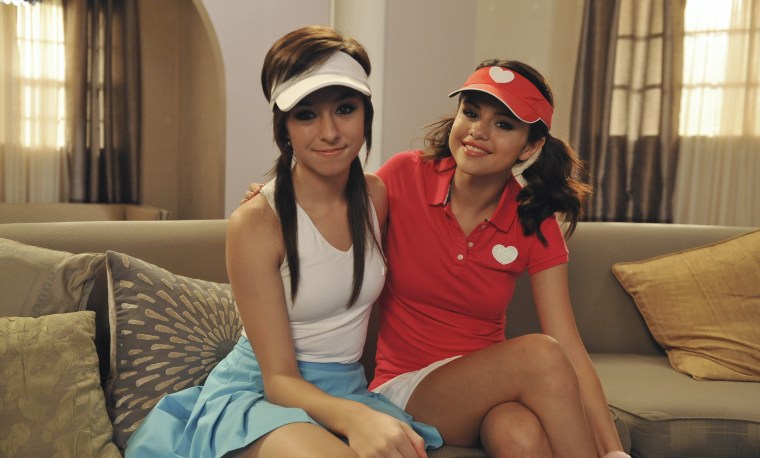 RELATED: Carson Daly remembers 'The Voice' alum Christina Grimmie
"I don't really understand how this really happened, but I would like to dedicate this next song to her," she added, wiping her eyes before performing a piano rendition of Hillsong Worship's "Transfiguration."
Before the concert, Gomez tweeted her sadness for the loss with a photo of the two, writing: "My heart is absolutely broken. I miss you Christina."
Gomez later became overwhelmed while performing "Nobody," stepping back from the mic and mouthing "I'm sorry" to fans.
Gomez's stepfather has started a GoFundMe account to raise money for the singer's family. More than $120,000 has been raised so far.
And another of Grimmie's friends paid tribute to her Saturday night. Singer-songwriter Charlie Puth spoke out about the loss during his concert in New York.
"I was reading the news last night and heard that my good friend Christina Grimmie was killed, and I want to dedicate this song to her tonight," he told the audience. "I've been upset about this all day, mainly because I just never got to say what I wanted to say to her, and I feel like this song perfectly captures that."
He then performed "See You Again," the 2015 hit he co-wrote and originally recorded with Wiz Khalifa.