This past year has been a roller-coaster ride for Selena Gomez.
And as she accepted the Billboard Woman of the Year award on Thursday night, her emotions seemed to spill over. After being presented with the award by her best friend and kidney donor Francis Raísa, Gomez indicated that the prize had gone to the wrong woman.
"To be honest, I think Francia should be getting this award," the 25-year-old singer said, starting to cry. "She saved my life… I feel incredibly lucky."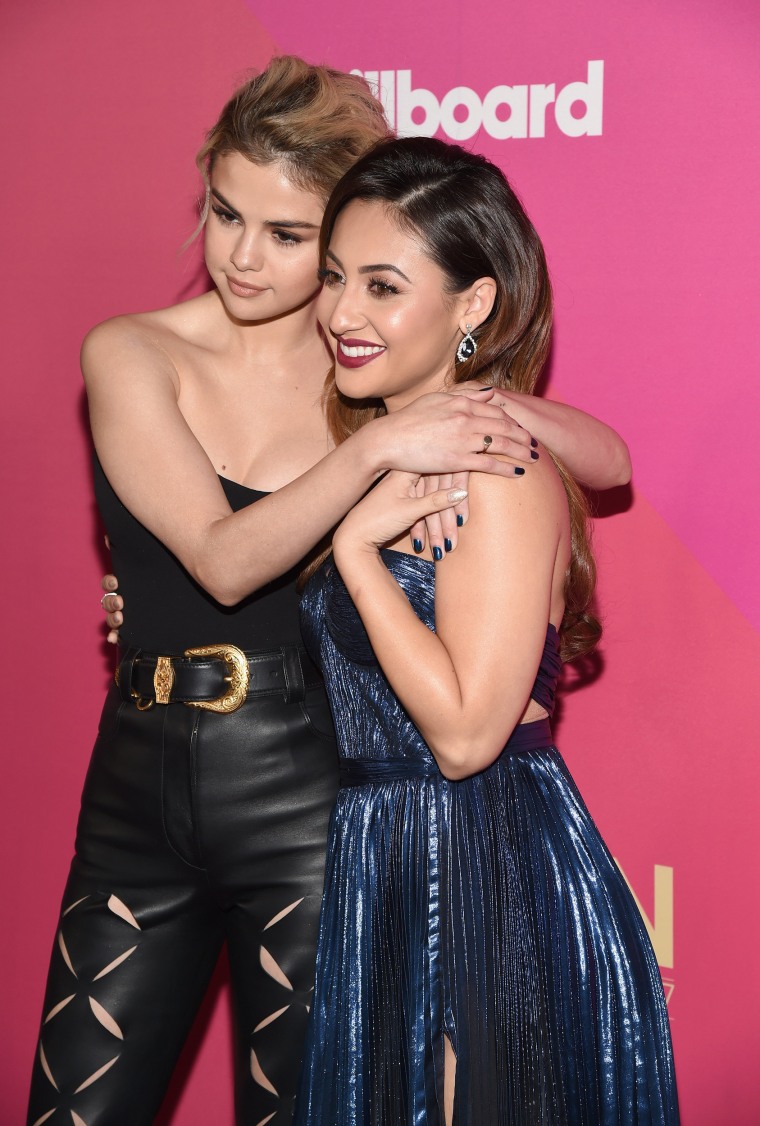 Gomez emerged after a quiet summer in September to reveal that she'd undergone a kidney transplant, which was necessary due to her lupus. Raísa, an actress on the upcoming show "Grown-ish," was the donor.
The "Wolves" singer posted an image of the two of them in adjoining hospital beds, holding hands:
Gomez told TODAY in October, "[Raísa] lived with me in this interesting time where my kidneys were just done. That was it and I didn't want to ask a single person in my life ... The thought of asking somebody to do that was really difficult for me. And she volunteered and did it ... The fact that she was a match, I mean, that's unbelievable."
During her speech she said she'd had "really hard times" after the surgery, but she appears to be healing well.
"I feel like for me, with my music, I've been able to illustrate the things that I want," she said. "And I'm reminded by a team of people who believe in me even when I don't myself and I couldn't be luckier."
We couldn't agree more.
Follow Randee Dawn on Twitter.