These photos of Jerry, George and Kramer reuniting are real, and they're spectacular.
On Wednesday afternoon, Jerry Seinfeld, Jason Alexander and Michael Richards gathered for a good cause; the trio attended a lunch to benefit Baby Buggy, a nonprofit started by Seinfeld's wife, Jessica, to provide childcare essentials to families in need.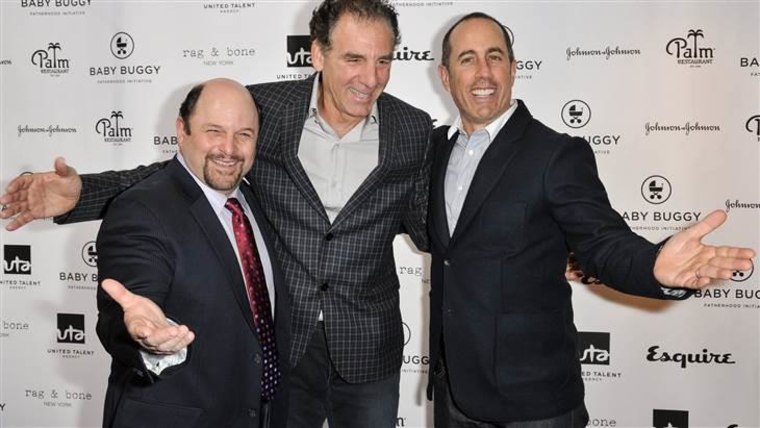 While at the Palm in Beverly Hills, California, the three funnymen happily posed for photos together, evoking nostalgia for the beloved '90s sitcom, which celebrated its 25th anniversary last year. While we wish they were sporting puffy shirts and urban sombreros, the suited-up stars looked sharp nonetheless.
"Seinfeld" writer Spike Feresten, known for penning episodes such as "The Soup Nazi," shared a candid shot of the actors grinning at one another.
Hopefully, Julia Louis-Dreyfus will be around for the next reunion.
This article was originally published Mar. 5, 2015 at 4:31 p.m. ET.