Daniel von Bargen, the character actor best known as George Costanza's boss during the final season of "Seinfeld," has died at age 64.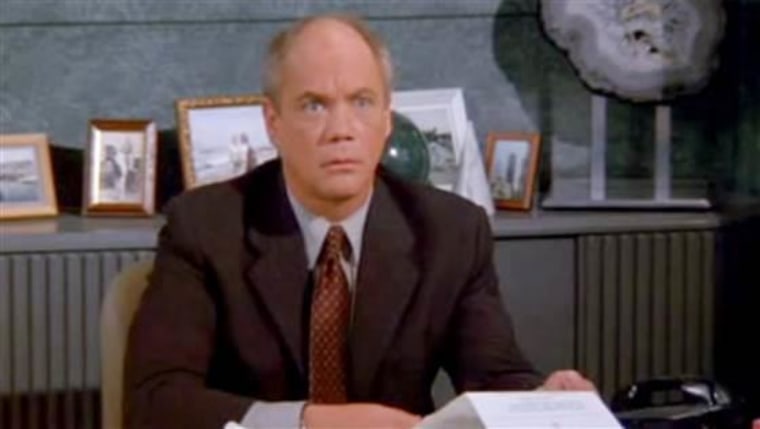 The Cinncinati native passed away over the weekend following a long illness, The Hollywood Reporter and WLWT-TV both reported.
Although he played roles in numerous films, von Bargen was better recognized for his television characters, including the dim-witted Mr. Kruger on "Seinfeld."
He also played Commandant Edwin Spangler on the ABC sitcom "Malcolm in the Middle" and had roles on "NYPD Blue," "The West Wing" and "Law & Order."
Von Bargen's notable film credits include playing the lawman who pursued George Clooney's character in "'O Brother, Where Art Thou?" He also played authority figures in "The Silence of the Lambs," "Basic Instinct," and Steven Spielberg's "Amistad."
Von Bargen made headlines in 2012 after he shot himself in the head in an apparent suicide attempt. He told the 911 dispatcher he was distraught at having two toes removed because of diabetes complications.
This article was originally published Mar. 4, 2015 at 3:56 p.m. ET.