Audiences loved Ashton Kuchter as one half of an interracial couple in "Guess Who" — the flick was the over the weekend — but there's something they didn't like: the red string Kabbalah bracelet he wore throughout the shooting.
Test audiences "were really annoyed" by the sight of the emblem of the trendy religious movement favored by Kutcher and his sweetie Demi Moore, according to a source.
So the movie company had the offending bracelet removed through computer magic. "They spent something like $100,000 on digital imaging to remove it," says the insider.
Spokeswomen for Kutcher and the movie studio didn't respond to requests for comment.
Sister Madonna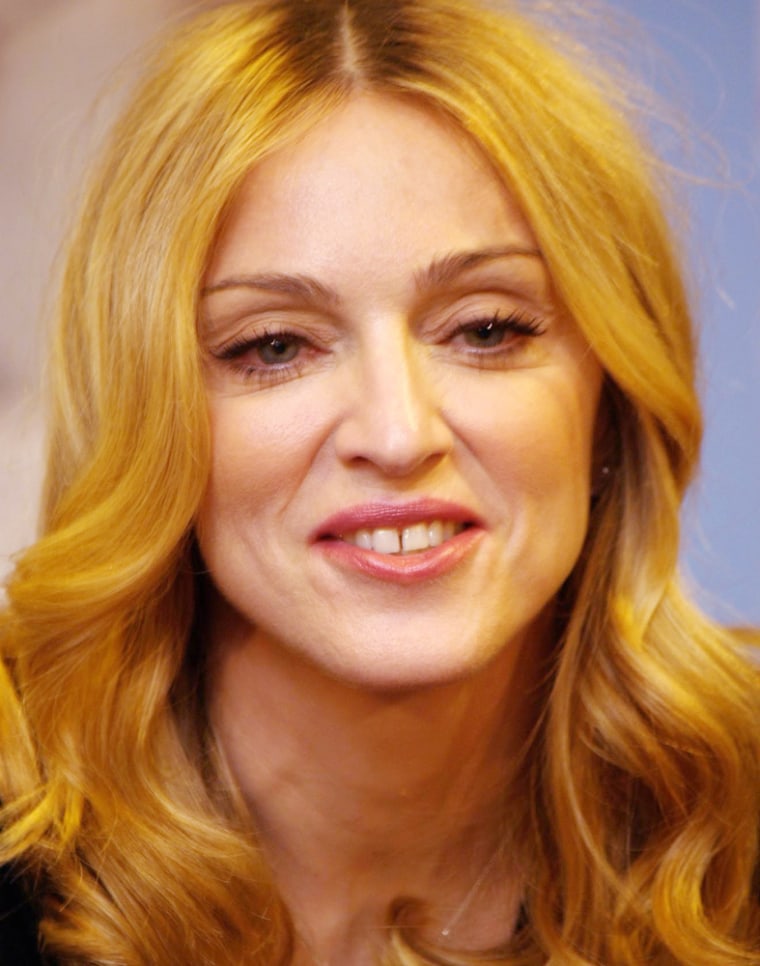 Madonna isn't only like a virgin again — she's become like a nun.
The Material Girl surprised some fans — and offended others — by dressing as a nun when she attended Purim celebrations last week at the Kabbalah Centre in London. Her hubby Guy Ritchie attended dressed as the Pope.
The two, like Kutcher, are devotees of the mystical offshoot of Judaism.
"I know that [Madonna] likes to provoke reactions from people with her religious antics," huffed one critic. "But she has supposedly gotten in touch with her spiritual side, and now this, and especially Guy's outfit, are really in bad taste at a time like this."
Notes from all over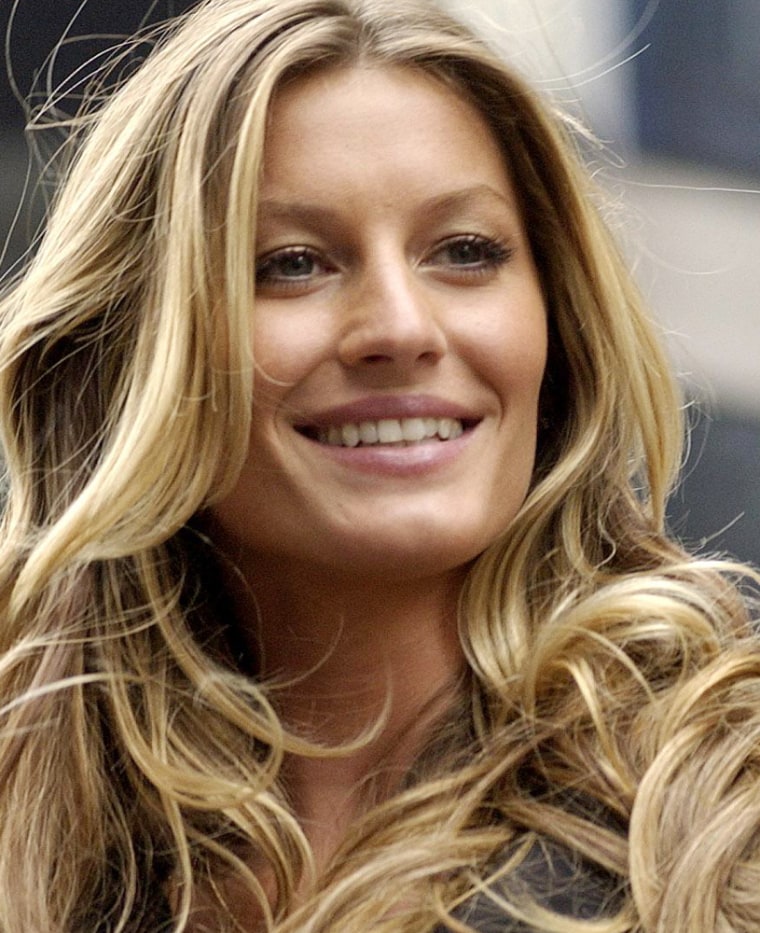 Model mogul John Casablancas is still fuming about how he lost supermodel Gisele Bundchen, who he discovered when she was fourteen. "When I criticize Saint Gisele it is only to put things on the right perspective," the former head of Elite, who's returned to the agency, told the Brazilian paper "O Globo," according to our translator. "She behaved badly with people who made everything for her. There are those people who are humble and keep that in mind, and others, who pretend they were born superstars." . . . Lenny Kravitz was recently spotted with Iris Arruda, the woman who reportedly came between him and Nicole Kidman. "They seem to be quite serious about each other," says a source.  . . . Boy George is still going after Elton John for his duet with Eminem. "He said doing it was a big political gesture. It wasn't," George told the London Mirror. "I said it was just a desperate bid to be trendy. And that's why he is so [bleeped] off. His boyfriend chased me into the toilets, hammered on the door and started yelling about all the good things Elton does for the gay community. Yeah, I said, well, that wasn't one of them, was it?"
Mondays through Thursdays on MSNBC.com