Jimmy Fallon is a master when it comes to musical impressions, as he's proved time and time again. But when it comes to singer sound-alikes, he's got one routine that rises above the rest.
No one can beat Fallon's Neil Young — except maybe the musical guest who stopped by to perform with him on Tuesday night.
Yes, as Fallon channeled the singer-songwriter for a rendition of Young's hit "Old Man," he was joined by the actual Neil Young.
The rare treat left viewers seeing double and getting twice the entertainment.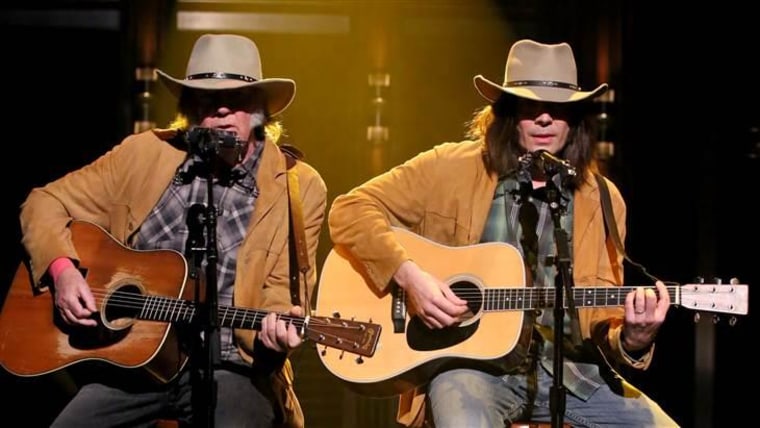 And if it left you wanting more, you're in luck thanks to Fallon's past performances.
Solo:
Alongside Bruce Springsteen:
And, of course, playing the perfect fourth with Crosby, Stills and Nash:
Here's hoping there's more to Young (faux and for real) to come on "Tonight."
"The Tonight Show" airs weeknights at 11:30 p.m. ET on NBC.
Follow Ree Hines on Google+.