/ Source: msnbc.com contributor
"ER"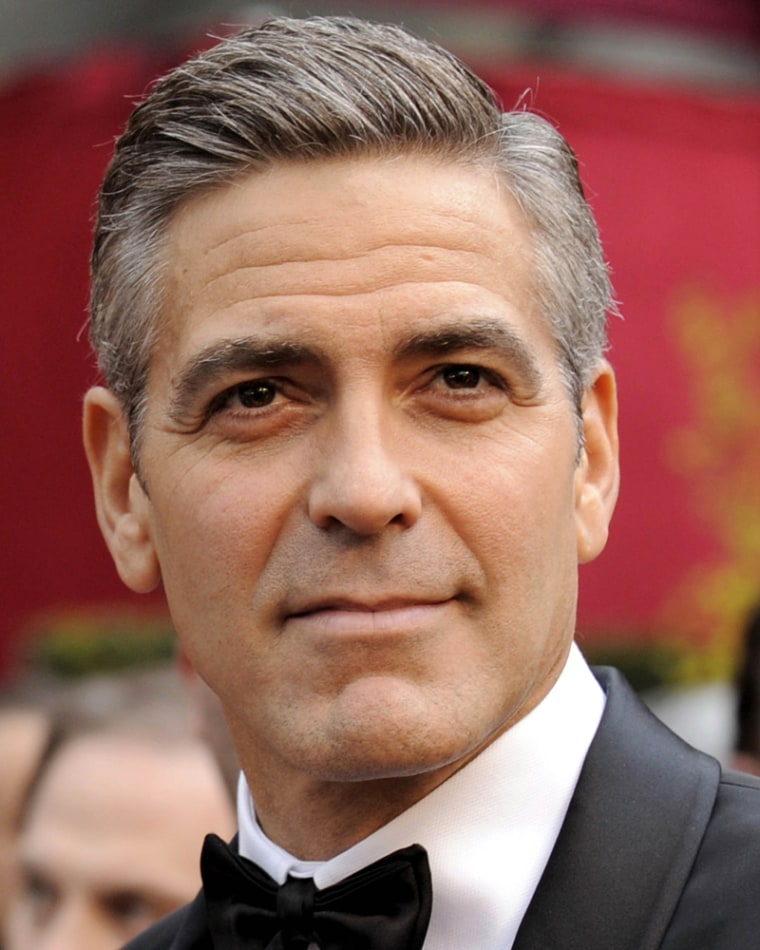 Carrying on after a cast member exits is standard protocol on "ER," but losing George Clooney amounted to more than de rigueur revolving door action for the hospital drama. When Clooney's on-screen alter ego, Doug Ross, pulled up stakes in season five, it packed a punch. Dr. Doug was the perfect combination of compassionate pediatrician and dashing bad-boy rule-breaker. Couple that with the fact that he was knee-deep in the major storylines at the time, including his impending parenthood with Carol Hathaway (played by soon-to-follow "ER" exile Julianna Margulies), well, it was no wonder diehard fans mourned the loss the resident hunk when Clooney left to pursue his A-list career. Still, with the show's hefty drama to ensemble ratio, those fans didn't tune out.
"M*A*S*H"

After playing the part of the commanding officer of the 4077 for three years, McLean Stevenson left "M*A*S*H" at the height of its popularity. His departure meant lights out for the affable Lt. Colonel Henry Blake, whose death came as a season-ending shocker, but a case of bad timing added to the loss. Just after Stevenson decided to jump ship, Wayne Rogers, aka "Trapper" John McIntyre, followed suit, leaving the original ensemble down by two when the show returned for a fourth season. While Alan Alda's "Hawkeye" Pierce remained to carry on the lion's share of the laughter, a couple of well-cast replacement characters, Sherman T. Potter (Harry Morgan) and B.J. Hunnicut (Mike Farrell), helped keep the viewers interested for eight more seasons.
"Law & Order"

Much like "ER," "Law & Order" has seen more than its fair share of cast shakeups, but few carried as much weight as the loss of Jerry Orbach in the role of Lennie Briscoe. Detective Briscoe not only kept the streets clean on the original show for 12 seasons, he also tied it to every other "L&O" precinct with plenty of spin-off legwork. While "Law & Order" managed to survive Briscoe's eventual exit to yet another offshoot, the same can't be said for that show, "Law & Order: Trial by Jury." The veteran actor behind Briscoe died in 2004, and "Trial by Jury" became the first of the franchise to end after just one season.
"Beverly Hills, 90210"
While the character of Brenda Walsh was one-half of the original transferred twosome that all the best teen drama revolved around on "Beverly Hills, 90210," the show went on without her after actress Shannen Doherty bowed out. Rumor had it Doherty left after engaging in some West Beverly High-worthy temper tantrums off-screen, but for Brenda, it was a quieter exit. Dylan McKay's on-again off-again love went to a London acting school never to be heard from again. Well, not until a certain unfortunate spin-off show, at least. Even though Brenda's replacement, Valerie Malone (Tiffani Thiessen), never quite filled her bad girl shoes, the show had another 6 years of post-high school/post-Brenda drama left in it.
"Cheers"
For its first five seasons, "Cheers" kept fans guessing about whether mismatched love leads Sam Malone and Diane Chambers would stay together long enough to get married, but that speculation came to a screeching halt when Shelley Long left the show in 1987. Given how much time went into building the Sam and Diane dynamic, the show transitioned past the same-old hook in a surprisingly seamless fashion. Giving Sam a non-romantic foil in Rebecca Howe (Kirstie Alley) allowed the bickering to stay without treading old ground, and fleshing out some of the resident barflies only added to the ensemble effort.