Bradley Cooper got the giggles big-time when he visited "The Ellen DeGeneres Show" on Friday.
The actor, who welcomed his first child, daughter Lea, with girlfriend Irina Shayk in March, stopped by to chat about "A Star Is Born," his new movie with Lady Gaga.
But when DeGeneres made him watch a snippet of one of his movies, Cooper couldn't help but laugh uncontrollably.
DeGeneres prepped the 42-year-old "Guardians of the Galaxy Vol. 2" star by praising his parenting skills.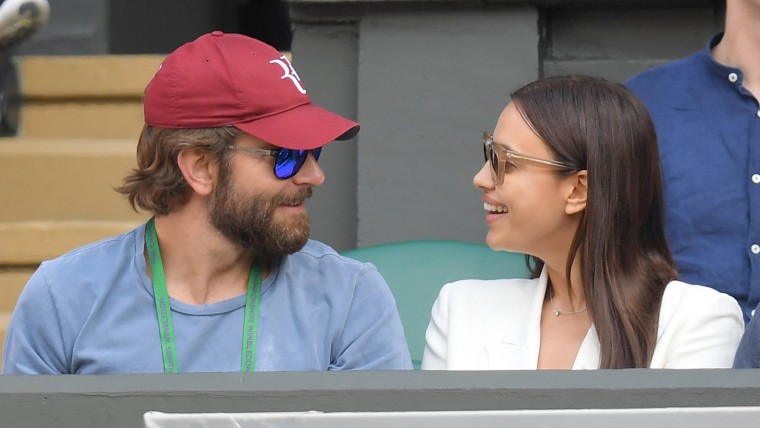 "I know you don't want to talk about the baby, but I knew you'd be a good father when I saw you in 'American Sniper,'" DeGeneres teased. "Let's show the clip! He's so good with a baby, please watch."
RELATED: Bradley Cooper and Irina Shayk reveal their baby girl's name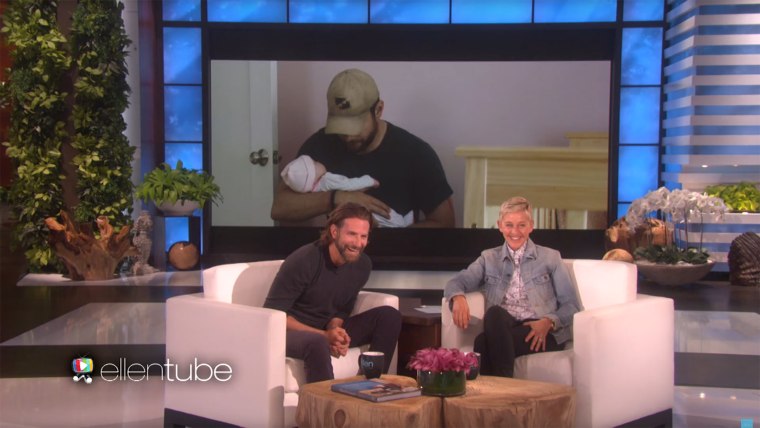 That's when DeGeneres showed a now-infamous scene from the 2014 war drama — one that finds Cooper's character, Chris Kyle, holding a ridiculously fake baby doll as he talks with his wife.
"I can't believe you!" the actor said while watching the clip. "We already went through this before!"
DeGeneres then pointed out to the audience that Cooper can be seen nudging the baby doll's arm to make it seem alive.
"It never gets old! It never gets old!" Cooper said giggling.
Watch the two pals laugh it up in the video above.