When Maria Shriver sat down for a TODAY chat with entertainment "It Girl" Amy Schumer, she undoubtedly expected the writer-actress-comedian to be in charge of bringing the laughs.
But while Schumer spoke out about serious topics — including empowering women with fashion — Shriver found herself at the center of one unexpected laugh-out-loud moment.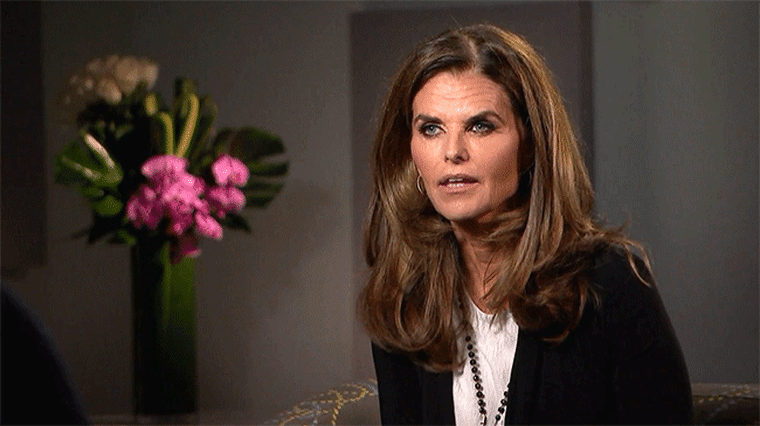 Yes, it suddenly seemed as if the sky was falling as a large panel dropped from above and very nearly struck Shriver (and inspired a brief bleep-worthy reaction).
MORE: 'It's been a struggle': Amy Schumer gets emotional talking about body image
Shriver dubbed it "Trainwreck Part 2."
"Oh! My! God!" she exclaimed.
Schumer stayed calm and offered up some funny commentary of her own.
"I saw it happening," the "Trainwreck" (Part 1) star deadpanned. "I was like, 'It's just cardboard. She'll be OK. It's not going to hit her, and this will be fun to watch.'"
And we have to admit, it was!