When 14-year-old Leah Murphy lost her mother Debbie in June, a hug from Pink was probably the last way she expected to receive condolences.
But that is exactly what happened when Murphy attended Pink's show in Brisbane, Australia, on Monday.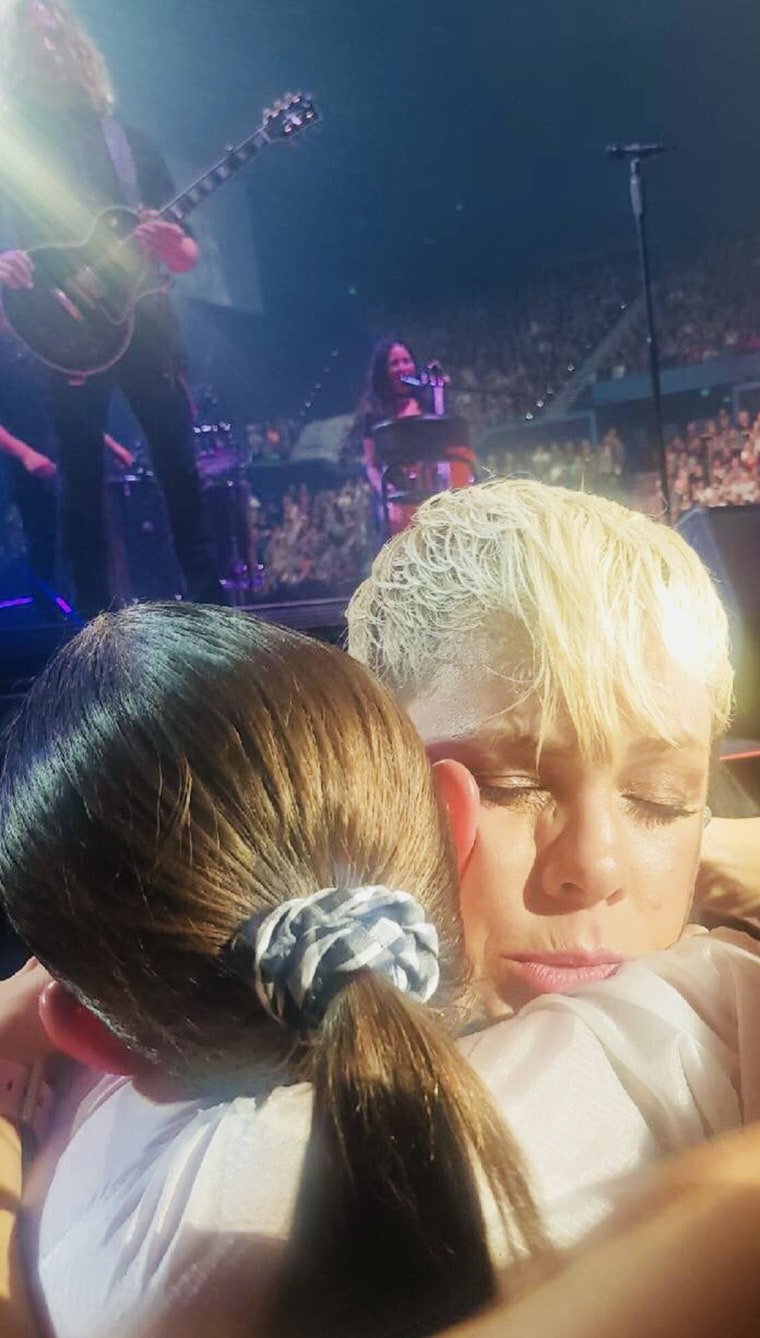 "I truly believe her mum orchestrated the whole thing," Murphy's cousin Katrina Donkin told TODAY.com in an email. "It was a hug from heaven."
As originally reported in The Courier-Mail, Leah's mom had purchased tickets to see Pink in Sydney with a pal named Jane, but then suddenly passed away in June. Jane offered to take Leah.
Alas, when they were five minutes away from the Sydney venue, the concert was postponed. That's where Donkin stepped in and purchased tickets for the Brisbane show for Leah and friends.
But Donkin left her tickets at home. So another friend "broke into (her) house" and managed to get the tickets there in time, as Donkin explained.
Cue the magic!
"Leah was singing and just so excited and said many times she was just so happy to be going," said Donkin.
They had signs, including one that read, "My name is Leah — I'm 14 years old. I lost my beautiful Mum last month. I would LOVE a hug … Please!"
But getting noticed in a huge stadium can be pretty tricky.
"We waved the signs as often as we could whenever Pink looked our way, and eventually she squinted and said, 'What is that over there?'" wrote Donkin.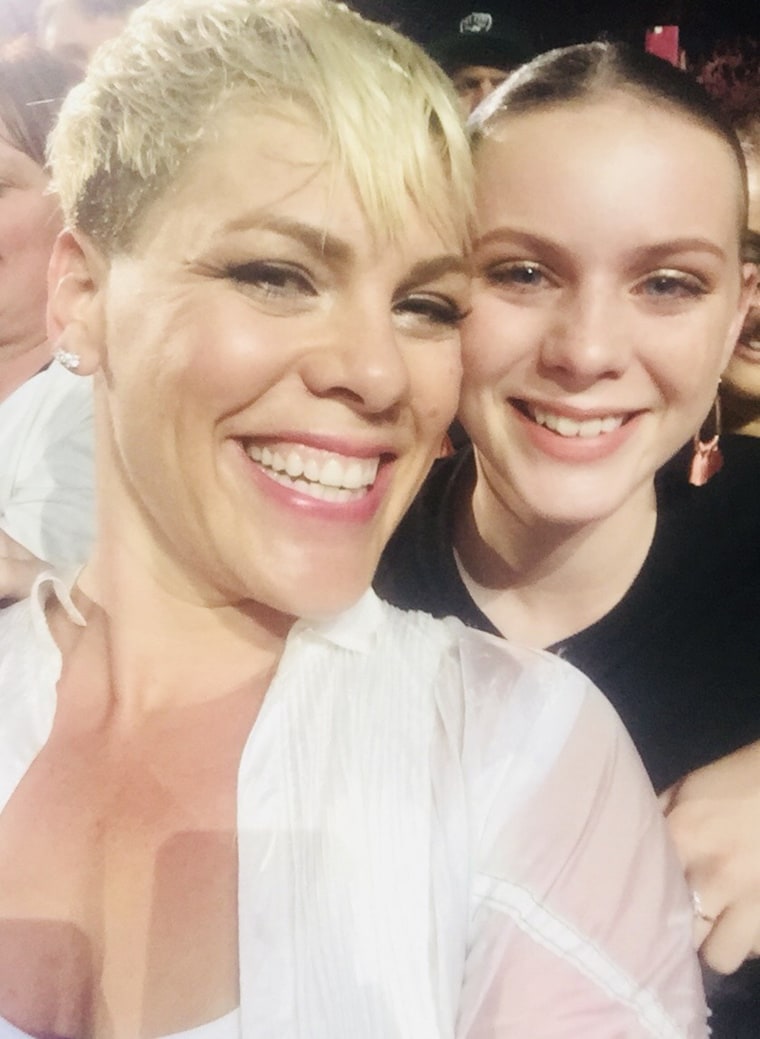 Someone passed Pink the sign and the singer touched her heart, then motioned for the group to come forward.
"I said to Leah, 'You're going to get your hug, sweetheart,'" recalled Donkin.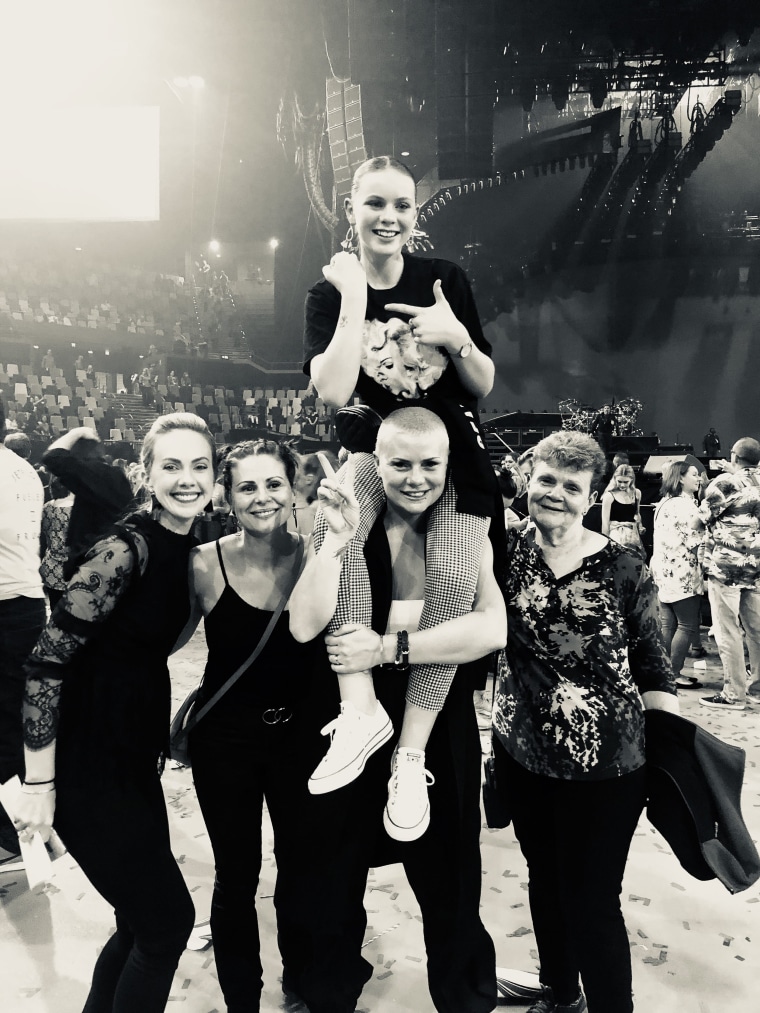 And she did, as Donkin snapped photos capturing the moment. Pink also signed the girl's arm.
This is just the latest instance of Pink being amazing, from taking her children on the road with her to letting a fan sing during her show. No wonder she was on the cover of People's "Beautiful" issue.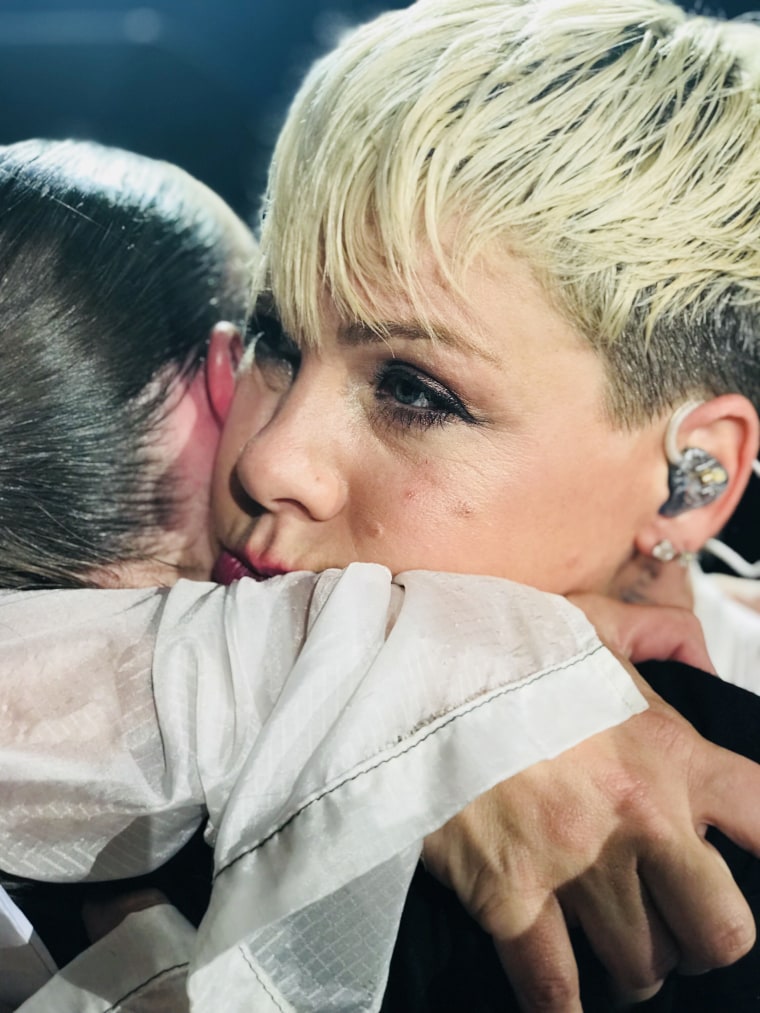 "She hugged her so tight, Leah cried," Donkin told The Courier-Mail. "It was so beautiful and so meaningful."
We can feel that embrace all the way over here.
Follow Randee Dawn on Twitter.