"This Is Us" star Mandy Moore is sending sweet birthday wishes to her talented TV daughter, Mackenzie Hancsicsak, who celebrated her 10th birthday on Tuesday.
The 33-year-old actress took to Instagram to share a cute behind-the-scenes snap with Hancsicsak, who plays 9-year-old Kate, and Parker Bates, who plays 9-year-old Kevin, on the hit NBC drama, with a joyful message in the pic's caption.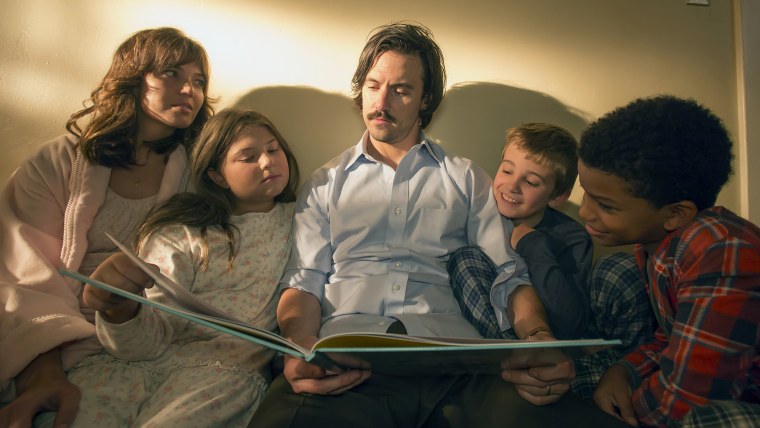 "Happy 10th Birthday to my sweet baby 'Kate,' @mackenziehancsicsak! Here's hoping it's the best year yet!!" wrote Moore, who added a few celebratory birthday hat emojis for good measure.
While Moore doesn't (yet!) have little ones of her own in real life, she told talk-show host Conan O'Brien last March that she was "totally ready to have kids now," thanks to the maternal pangs she feels working with Hancsicsak, Bates and their TV sibling, Lonnie Chavis, on the Emmy-nominated show. Aww!
Here's wishing Mackenzie the best birthday ever!
Season 2 of "This Is Us" premieres at 9 p.m. EST on Tuesday, Sept. 26.