It's Halloween, and this year on TODAY, that means it's time to put on your boots and kick back with some of country music's greatest performers — or at least some pretty convincing stand-ins.
That's right! The whole TODAY gang has gone country, and we're not just talking cowboy hats.
Reba McEntire — the real Reba — did the introductions for us Tuesday morning. Check these Nashville-ready transformations:
The fun kicked off with an achy-breaky Carson Daly decked out in his Billy Ray Cyrus best, complete with a long flowing mullet.
Then our weatherman-and-more, Al Roker, showed off his six-string and a couple of braids as he channeled legend Willie Nelson.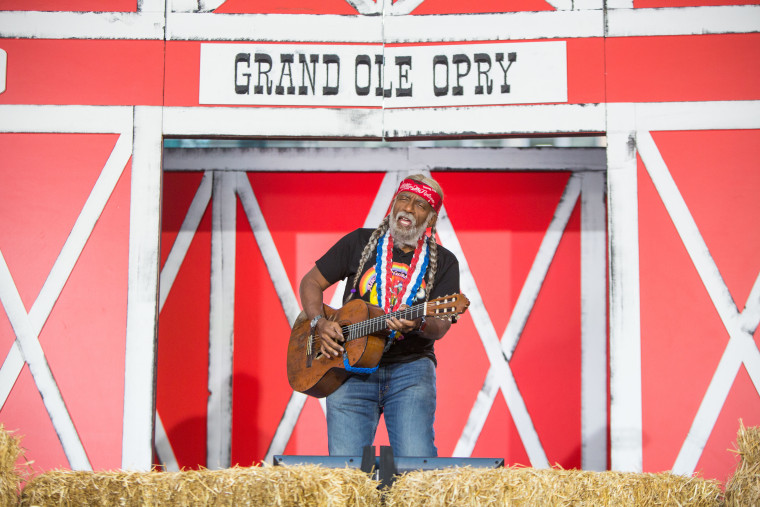 Megyn Kelly dressed to impress as none other than hit maker Shania Twain.
As for Hoda Kotb and Kathie Lee Gifford, they revealed country duds equally suited for the concert stage or prime-time TV — as a couple of popular "Voice" coaches.
Hoda suited up as her favorite country crush Blake Shelton.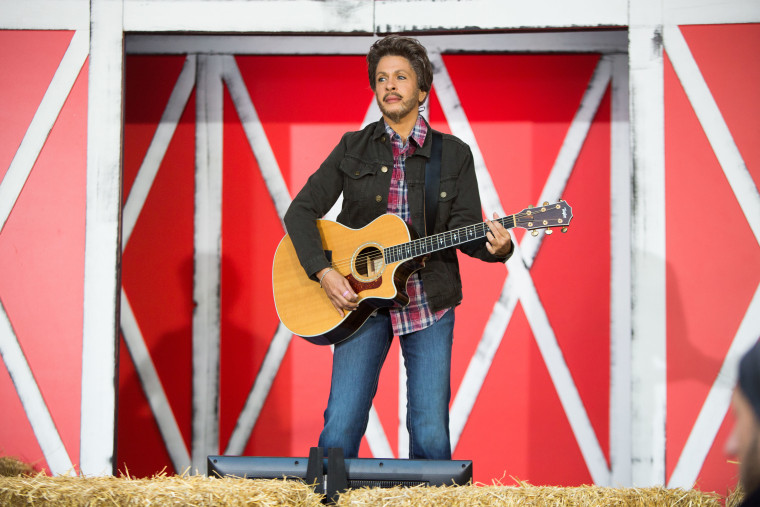 And KLG looked the part as singer-songwriter Miley Cyrus.
Now hold on to your hat! Savannah Guthrie and Matt Lauer's iconic duo will have you doing a double-take — and singing the chorus of "Islands in the Stream."
Savannah took on the man known to fans as The Gambler, Kenny Rogers.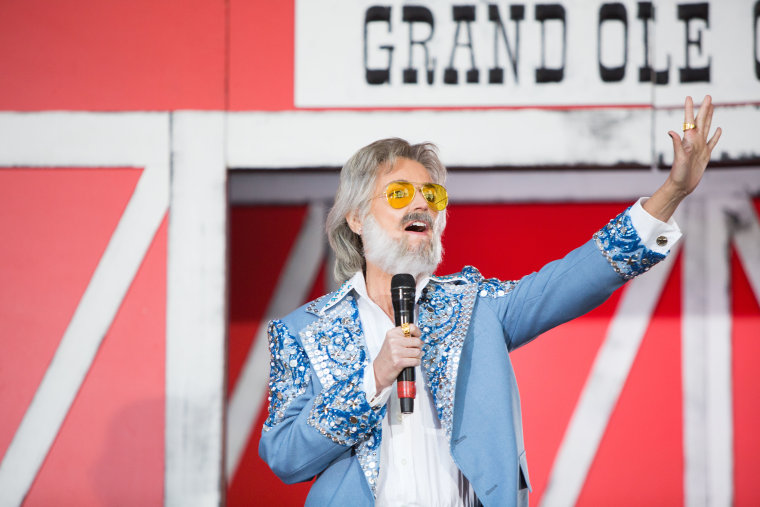 And Matt, well, get a load of his getup! He really got into character — and then some — as everyone's favorite rhinestone-loving country queen, Dolly Parton.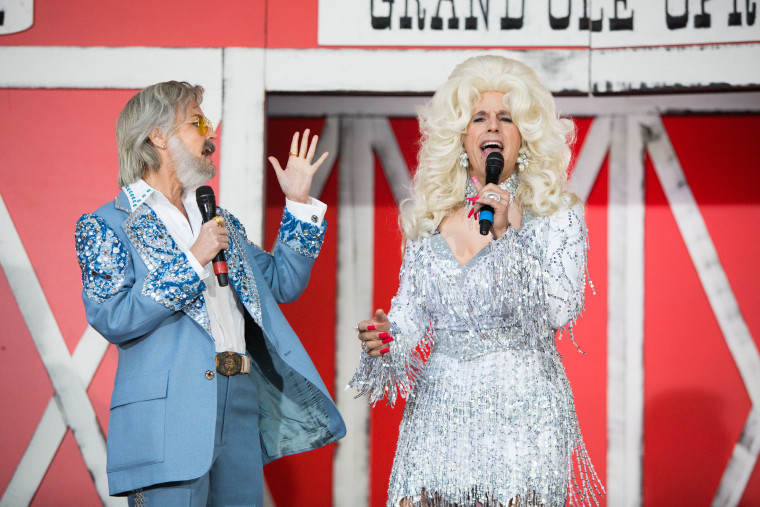 Of course, this isn't the first time Matt's gone all out as a celebrated singer.
But this was the first time he had help from his inspiration herself.
From wig to beauty mark to, ahem, everything in between, Parton showed him the secrets behind her signature look.
She wasn't the only superstar to visit her TODAY country clone. The real-deal Billy Ray Cyrus, Shania Twain and Blake Shelton also stopped by to see their look-alikes.
Shelton even stuck around for a real a real Halloween treat on our plaza — a concert!
He performed "I'll Name the Dogs," the first single from his new album, "Texoma Shore," and a brand new track called "I Lived It."
That's what we call a happy Halloween.