Pink may be a tough, motorcycle-riding mama, but when it comes to her family, the pop superstar isn't afraid to pour her heart out — and she proved it again on Monday with a sweet birthday tribute to her hubby, Carey Hart.
The singer took to Instagram to share a black-and-white photo with Hart and their 6-year-old daughter, Willow Sage, and marveled over Hart's courage, strength and good looks in the photo's caption.
"Happy Birthday My Love. The weight you carry and the strength you have has always fascinated me. What you've accomplished in your life (the impossible, many many times) and what you continue to do (invent, live, love, forgive, alchemize) is incredible," she gushed.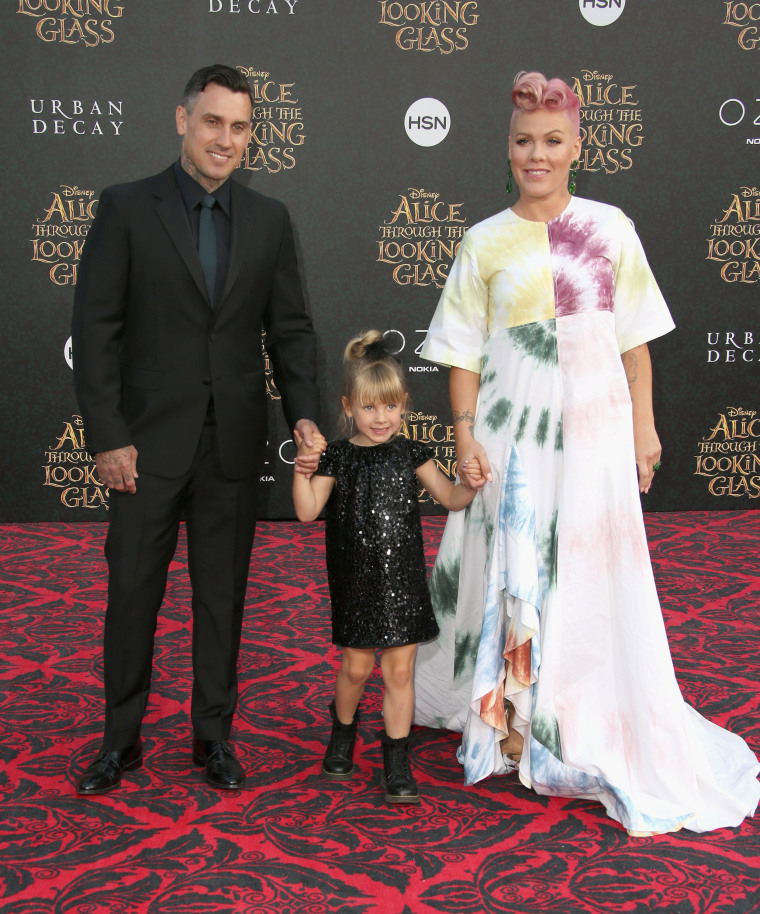 The "Just Like Fire" singer, 37, went on to let Hart, 42, know just how much his family cherishes him.
"You, my dear, are incredible. You're gorgeous inside and out (we know) — you're the good egg that never cracks. We love you to the moon, the sun, we'd follow you anywhere," she wrote. "I wish you enough this year. Enough rain to be able to feel the sunshine. Enough laughter to make the tears not sting so bad. You're my grateful."
The couple, who tied the knot in 2006, welcomed their second child, son Jameson, in December 2016, just two weeks shy of their 11th wedding anniversary in early January.
On Valentine's Day this year, Pink toasted the former motocross pro with an adorable throwback pic.
"My sweet sweet valentine. I've been loving you for so long I don't remember what it's like not to," she wrote in the caption.
While Hart, too, shares sweet sentiments on social media, he also shows his love in other ways — like building a custom-made motorcycle for his lady after she gave birth to little Jameson.
Pink proudly shared a pic of her new bike, thanking her hubby in the caption: "I give you babies and you build me motorcycles."
Aww! We couldn't love these two more!