Break out the midnight margaritas because the Owens sisters are together again.
Sandra Bullock and Nicole Kidman had an impromptu "Practical Magic" reunion on the Oscars red carpet Sunday, two decades after they played sisters Sally and Gillian Owens in the 1998 cult classic.
Kidman crashed Bullock's red carpet interview, and Bullock couldn't have been happier to see her old friend.
"She's doing it again!" Bullock joked. "Nicole Kidman always butts into my stuff!"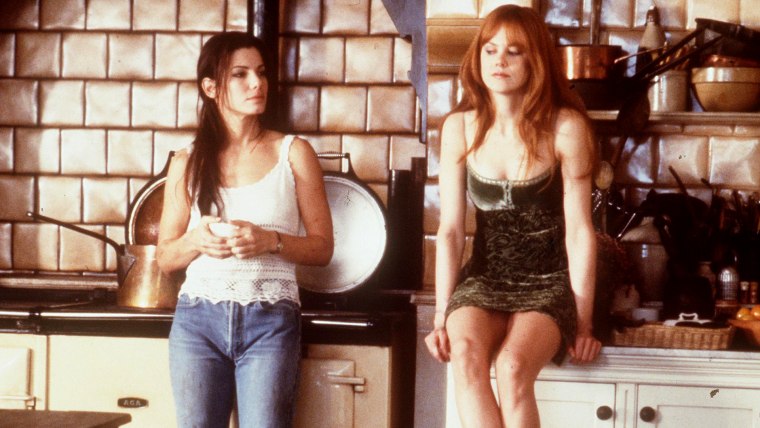 The two briefly reminisced about "Practical Magic," in which they played sisters growing up in a wacky household and learning practical magic while being raised by their aunts. It features a memorable scene in which they drink "midnight margaritas" while dancing to Harry Nilsson's "Coconut."
"I love that movie," Kidman said. "I showed that movie to my kids. It's a little above their — just some of the stuff. We're really good sisters."
"I think we are. And we're really good drinkers too!" Bullock said.
Fans of "Practical Magic" soaked up the unexpected Oscars moment.
The sisterhood is still real after all these years.
"This is a woman I love," Kidman said.
Follow TODAY.com writer Scott Stump on Twitter.