She's an A-list actress and he's a chart-topping country crooner, but when it comes to the Stanley Cup finals, Nicole Kidman and Keith Urban are Predators fans.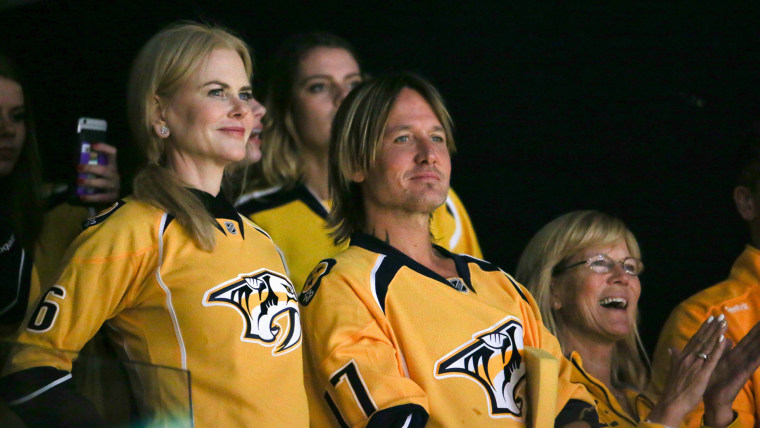 The Nashville-based stars put on their home team jerseys and cheered at Bridgestone Arena for the Game 3 face-off on Saturday.
"Seriously, ALL of Nashville is fired up right now," the NHL tweeted alongside a clip of the couple jumping, high-fiving and hugging from the stands.
Urban's enthusiasm even spilled over to social media with an Instagram post celebrating their "#PredsPride" in "#Smashville."
All of that team spirit must have had an impact — the Predators won the game, marking their first victory against the Pittsburgh Penguins in the finals so far.
In fact, these two may be good luck for the team. Urban sang the national anthem when the Preds faced the Anaheim Ducks in the playoffs a couple of weeks ago, and Nashville took the win that time, too.
Of course, the team had another celebrity good luck charm in the stands on both occasions — Carrie Underwood. The singer's hockey-player husband is Predators captain Mike Fisher.