Who could forget the classic movie "Home Alone," which featured little Kevin McAllister (Macaulay Culkin) left behind by his overburdened family at Christmastime?
Well, music producer Mike Tompkins sure remembers it, and he's done the opposite of being "alone" in re-creating the movie's music: He filmed more than 50 versions of himself singing portions of the evocative John Williams soundtrack a cappella, and threaded them all together for an incredible one-man chorus video!
Tompkins sits in a folding chair wearing a black sweater covered in roses and performs — with body and voice — a mashup of the film's music.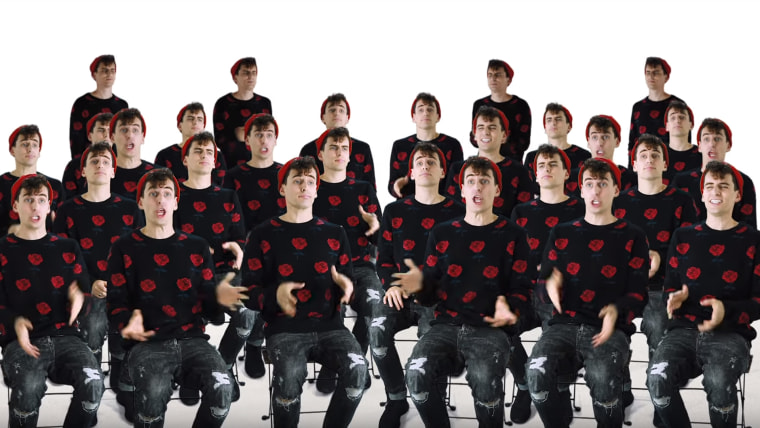 In addition, he has a fun behind-the-scenes video that shows just how he put the whole thing together, including the minor disasters suffered along the way (like a broken light).
And this isn't the only sort of massive-voiced a cappella remake Tompkins is responsible for; last month he posted a version of the Chainsmokers and Coldplay's "Something Just Like This" with 1,000 people from 64 countries that was viewed nearly 800,00 times.
So consider these videos as unexpected and wholly original Christmas (or any time of year) delights! It is a time of the year for harmony, after all.
Follow Randee Dawn on Twitter.