If you thought the life of a dashing A-list actor and his famous human rights lawyer bride would be a glamorous one, it turns out, you were right!
For proof, look no further than these snapshots from George and Amal Clooney's recent date night in Venice.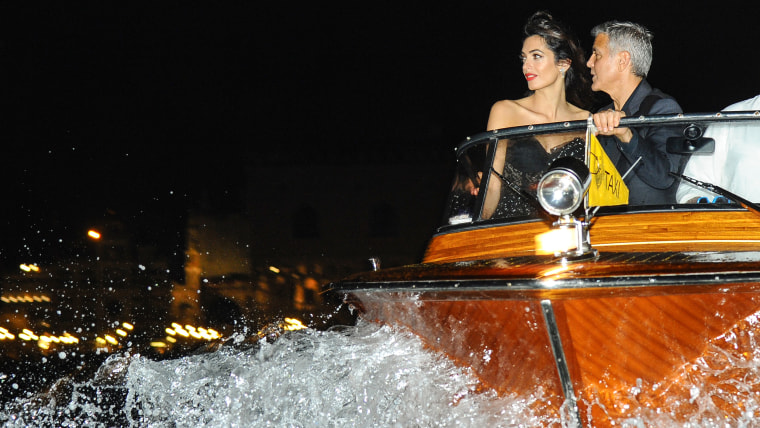 The couple navigated the canals of the Italian town on a taxi boat Thursday night, and it looked like a picture-perfect scene right out of an action-romance movie — one that we'd love to watch.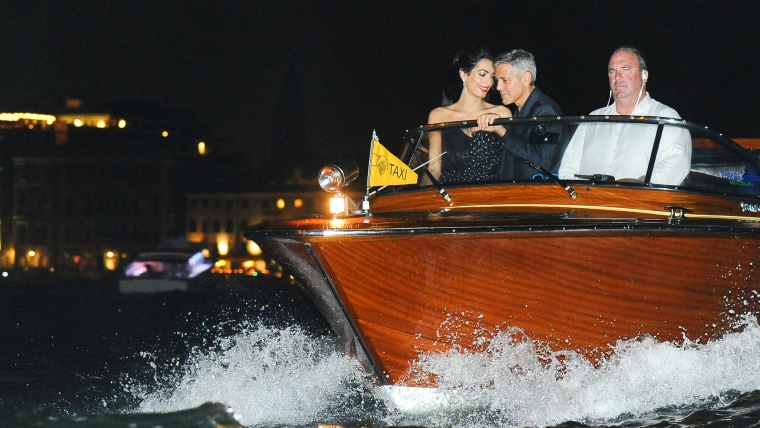 Photographers caught the new parents enjoying some twin-free time while they're in the area for the 74th Venice Film Festival. George, who's promoting his new film "Suburbicon" at the festival, was working his signature silver-fox style in a tailored dark suit. As for Amal, she stunned in a strapless black dress covered in polka dots and accented lace panels on the bodice.
Whether playful or professional, human rights lawyer Amal Clooney always stays true to her polished personal style.
They were cuddled close and clearly having a good time, and that's no surprise considering the special place Venice holds in their hearts.
It is, after all, the place where they said "I do" three years ago.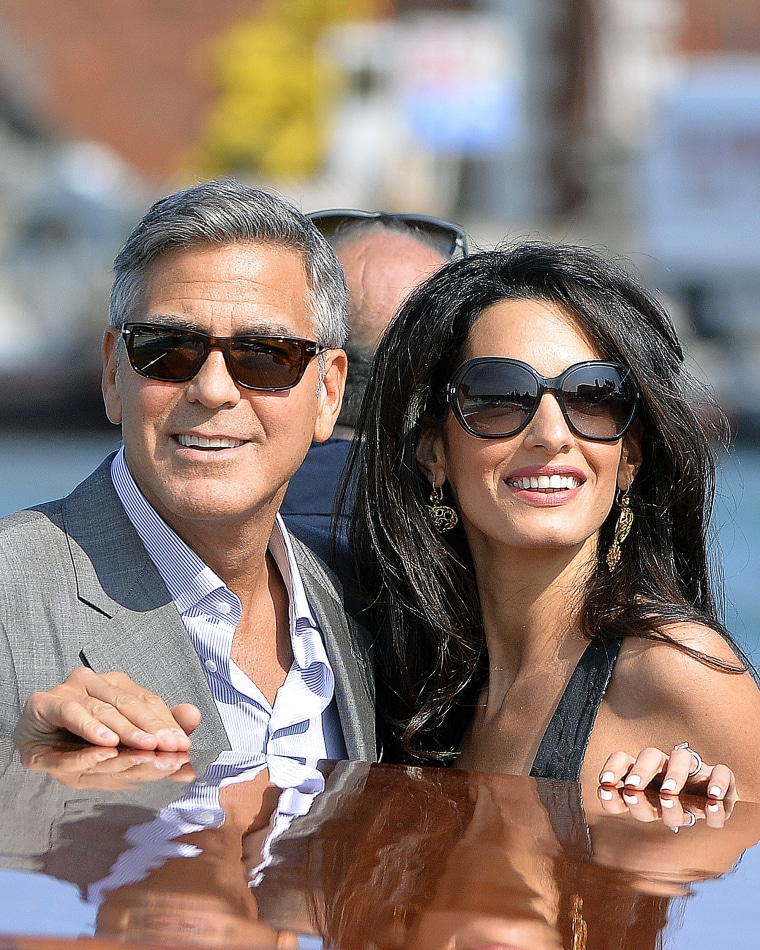 Of course, a lot has changed for the duo since then, like the arrival of babies Ella and Alexander in June. But as Clooney told the Associated Press earlier this week, it's those big changes and surprises that make life worth living.
"Don't make plans," the star said. "You always have to just enjoy the ride."
And if that ride happens to lead you to the waterways of Venice, all the better!