"Friends" (which ended 13 years ago this week!) made household names out of its six stars — but all the actors had credits on hit shows even during their pre-Central Perk days.
Before he was mild-mannered paleontologist Ross Geller, David Schwimmer could be seen romancing Six on a very special episode of "Blossom" and Kevin Arnold's older sister, Karen, on "The Wonder Years." And two years before winning over viewers as Rachel Green, Jennifer Aniston made an appearance on the time-travel sci-fi series "Quantum Leap."
"Beverly Hills, 90210" fans remember Matthew Perry as troubled tennis star Roger Azarian on a Season 1 episode. And, of course, Courteney Cox already had a recurring role on the final two seasons of "Family Ties" as one of Alex P. Keaton's girlfriends, psychology student Lauren.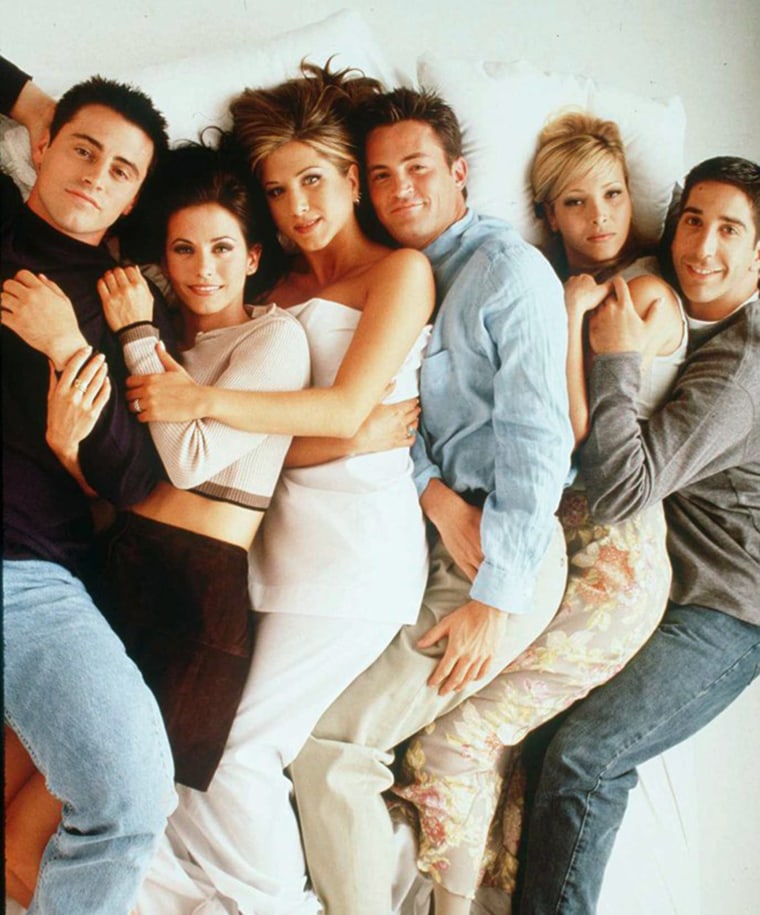 Matt LeBlanc is no stranger to spinoffs (remember "Joey"?), and in 1991 he played a "Married with Children" character who was spun off into the short-lived sitcom "Top of the Heap" ... which subsequently spawned a separate LeBlanc series, "Vinnie and Bobby."
And most "Friends" buffs know that Lisa Kudrow played ditzy waitress Ursula on "Mad About You"— the character was Phoebe Buffay's twin sister, after all, allowing for crossover between the two NBC sitcoms — but did you know Kudrow also appeared on "Cheers"?
RELATED: 9 celebrities you may have forgotten appeared on 'Family Ties'
Watch the video above to see clips of the "Friends" cast in their earlier roles!