The first photo of the upcoming "Jem and the Holograms" movie was released Thursday, giving fans a first glimpse at the film based on the '80s television show.
The photo gives audiences a sneak peek at Jem (played by Aubrey Peeples) on stage with two of her Holograms bandmates, Kimber (Stefanie Scott) and Aja (Hayley Kiyoko).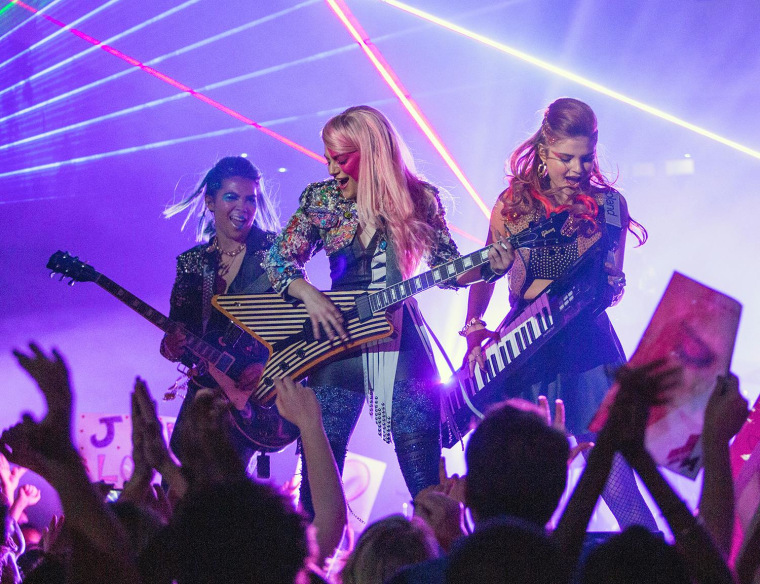 "Jem" ran from 1985 to 1988, and followed the adventures of Jerrica Benton and her alter ego Jem, the lead singer of The Holograms. The film project was announced March 20, 2014, and stars Aurora Perrineau as Jem's bandmate Shana, Ryan Guzman, Molly Ringwaldand Juliette Lewis.
Along with the first photo, Universal also released a new description of the film:
"As a small-town girl catapults from underground video sensation to global superstar, she and her three sisters begin a one-in-a-million journey of discovering that some talents are too special to keep hidden. In Universal Pictures' 'Jem and the Holograms', four aspiring musicians will take the world by storm when they see that the key to creating your own destiny lies in finding your own voice."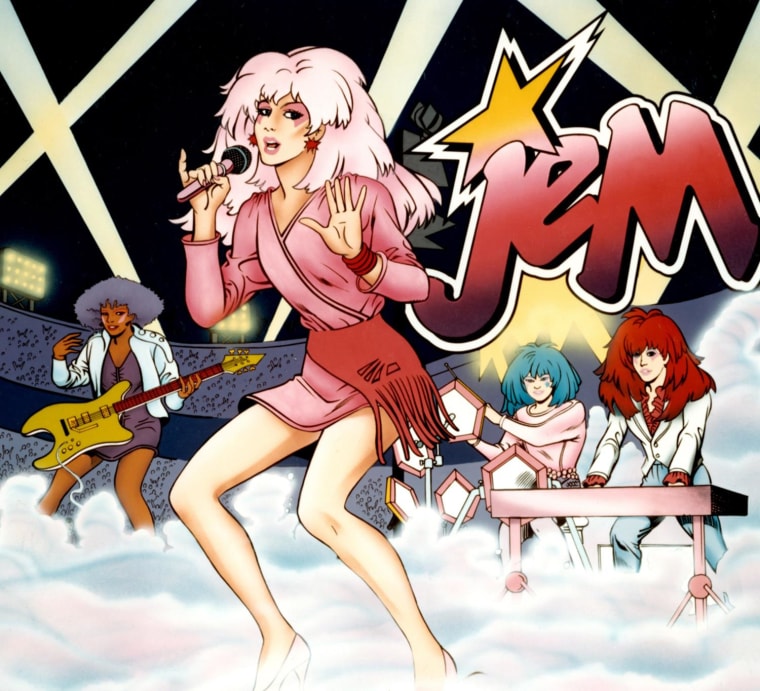 "Jem and the Holograms" will be released on Oct. 23, 2015.