Ellen DeGeneres loves a good gag, but she recently outdid herself when she greeted Jennifer Lopez wearing a costume of the famous Versace gown the superstar wore to the 2000 Grammys.
On Monday, the "Ellen DeGeneres Show" host shared a clip of the shenanigans, which took place backstage at J.Lo's "All I Have" residency at Planet Hollywood Resort & Casino in Las Vegas — and for once we're glad what happened in Vegas didn't stay in Vegas.
The video shows the 48-year-old "Shades of Blue" star laughing when DeGeneres walks into her dressing room decked out in a LOL-funny replica of the slinky green dress with the plunging neckline.
"What are you doing?" the bemused performer asks.
"Well, I'm your understudy," DeGeneres tells her. "Are you wearing this tonight?"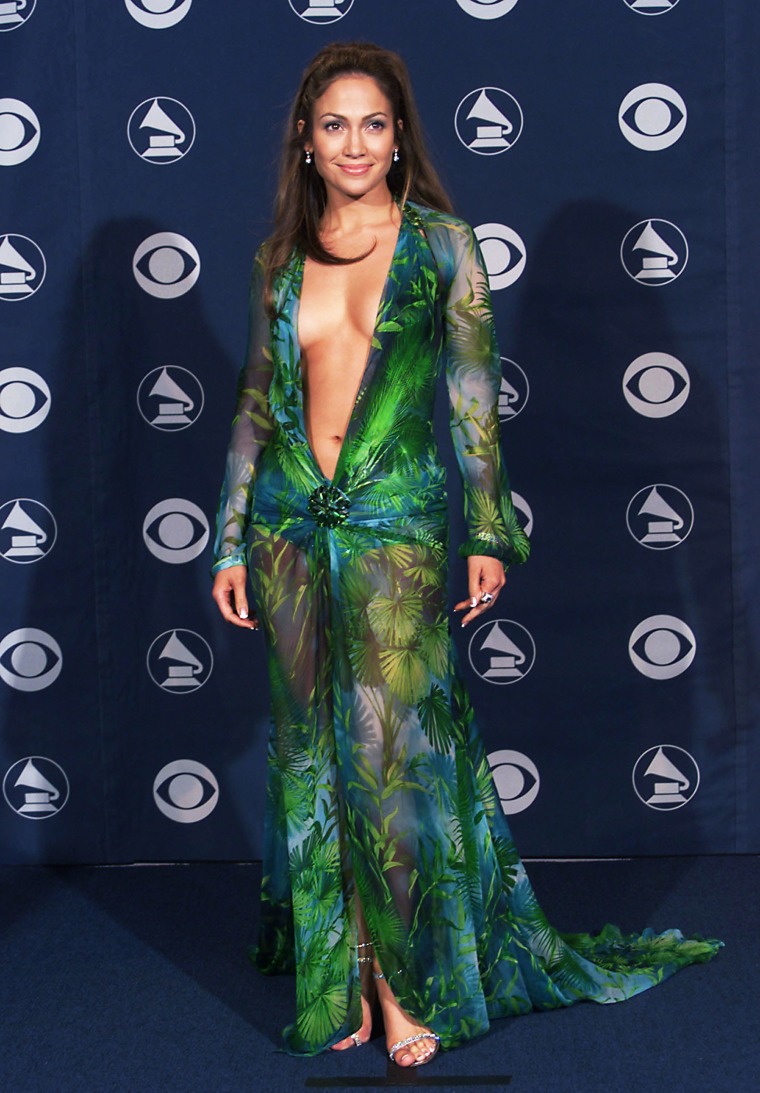 When J.Lo informs the hilarious host that (A) pop divas don't use understudies for their Las Vegas shows and (B) she definitely won't be wearing the 17-year-old Versace dress onstage, DeGeneres unfastens several bits of Velcro and tosses the costume to the floor.
"This is a concert. This is me singing my songs," Lopez explains to her eager helper. "It would be hard for somebody else to come in and make believe that they were Jennifer Lopez — "
"I can sing songs," DeGeneres interrupts.
Soon, J.Lo and her new understudy are doing vocal warmups, and while DeGeneres may need a bit more practice finding the right notes, she makes up for it with her sheer determination.
Later, during Lopez's performance, she name-checks DeGeneres and tosses her a souvenir from the stage.
Watch all the fun high jinks in the videos above!