It's happened to many of us: You're out on the street on a normal day when ... wow! Is that a celebrity? Pulse pounding, your hands scrabble for your smartphone camera — you must capture the moment!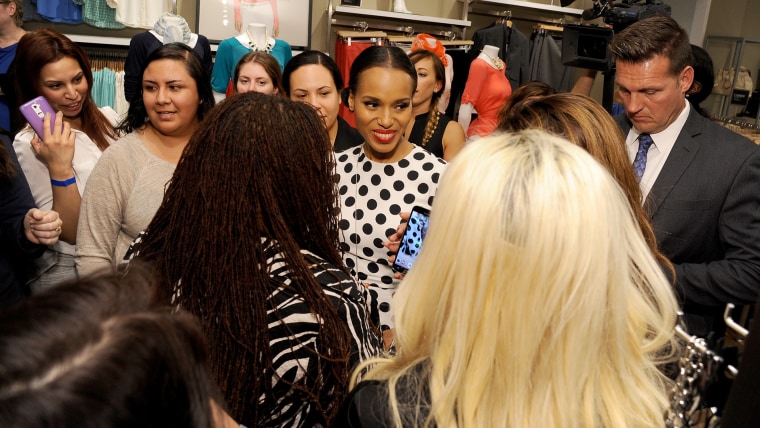 We get it: It's a big deal, even if you're not a huge fan of the famous person. But what's important to remember is that regardless of how well known the celebrity is, or how much you love (or dislike) them, the key word in "famous person" is ... person.
"I understand the draw and allure, and why as a culture we put so much emphasis on it," "Scandal" star Kerry Washington told TODAY. "I remember saying to my manager a few years ago, when we were at an event and people were clamoring. I was like, 'Just remember they pay our bills.' There's a certain amount of gratitude that's important to cultivate."
That said, should you see a famous person and decide that you must approach them — or take a photo or video — keeping calm and treating them with respect is how to ensure the best possible outcome on all sides. Earlier this month, Amy Schumer had an uncomfortable encounter with a fan in South Carolina that turned testy when she reportedly asked him to stop filming, and he declined.
MORE: Amy Schumer rethinks photo policy after 1 fan scares her on the street
Unfortunately, that's more common than you might expect. But here are three key tips a veteran Hollywood press representative (who spoke on condition of anonymity) shared with TODAY that'll help you if your path crosses with a star's:
1. Pick the right moment
At a media event, it's expected that celebrities will put on their happy face to meet the public. But when they're out being regular folks at the grocery store or post office, be respectful about their space. If they're in a restaurant, don't approach if they're in conversation or mid-meal.
"I've been pushed out of the way so someone can get a photo of my client," chuckles the press rep. "There's a way to do it and be kind, go up and say, 'I don't mean to bother you ...' And then take your cues from their reaction. It's generally fine if you just want to say something to them, but once you ask for a photo it can step over the line."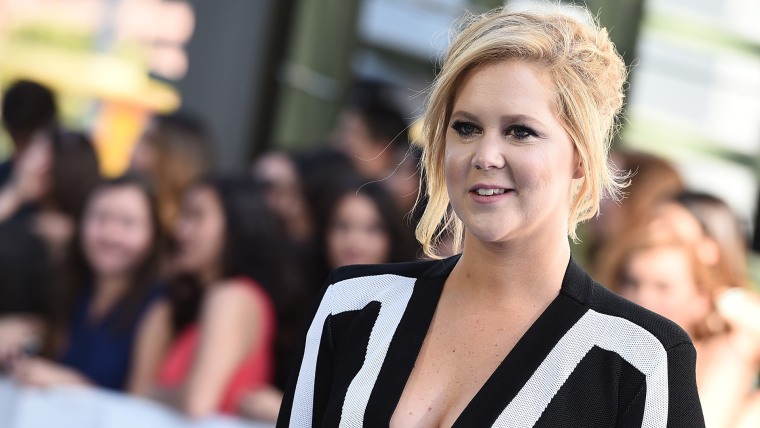 2. Know when to back off
Your right to a selfie doesn't trump the celebrity's right to jog down the street or pick up their kids. "There's a generation of people who feel if they see that person it's their right to encroach on their private area," says the rep. "Celebrities have a difficult time saying 'no' forcefully, because they don't want to come off looking like a jerk."
Notes Washington, "It is very disconcerting when someone is filming you and standing next to you and you're suddenly participating in something you didn't agree to."
In the end, try to flip your behavior around on yourself: What if a total stranger came up to you and started filming?
3. Keep your hands to yourself
Women often have to be extra vigilant when approached by strangers. "It's a different dynamic for women," says the press rep. "There's definitely a line people want to cross. Hands off unless you're at a premiere and they're posing with you and it's OK with them."
But both men and women can be victims of too much touchy-feely-ness (remember how "The Walking Dead" actor Norman Reedus actually was bitten by a fan at a convention last December?)
MORE: 'Walking Dead' star Norman Reedus responds with humor after fan bites him
"Unless you have an opening to shake a hand, I would leave it like that," says the rep. "Don't put your arm around them and take a photo. I have a client who always gets pawed at by women, and they get this look on their face and it's like: 'Let's go!'"
Follow Randee Dawn on Twitter.