The original "Bachelorette" love story is still going strong!
Trista Sutter, who found love with hubby Ryan Sutter on the first season of the long-running ABC reality dating series, celebrated the couple's 15th anniversary Thursday.
"15 years ago, I was in a dream … my wedding day. A beautiful day with a beautiful man to start a beautiful life," Trista, 46, wrote next to an Instagram photo from the pair's 2003 wedding, which was televised on ABC.
The reality TV vet went on to joke that country singer Kelsea Ballerini must have written her hit "Legends" — which features the line "We didn't do it for the fame or the glory, we just did it for you and me" — about them.
"I know she must have watched 2 crazy kids fall in love on the first season of ('The Bachelorette')," she quipped.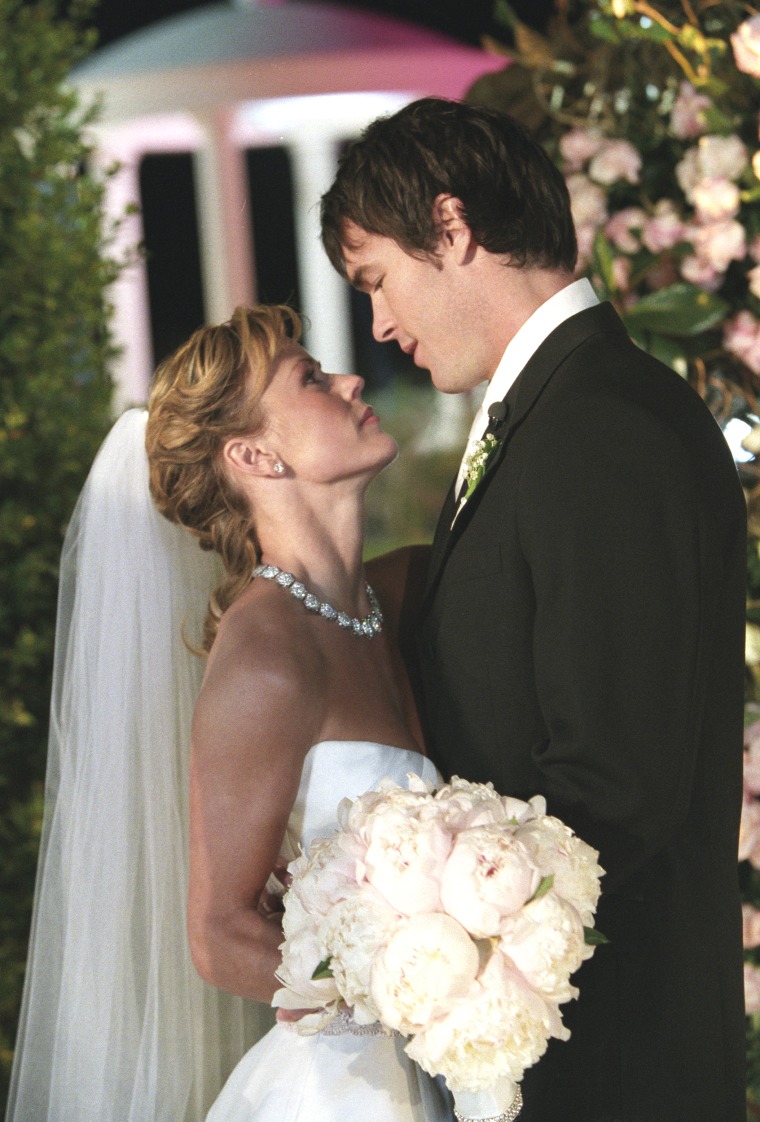 "Thank you for loving me for me … not fame or glory or just to 'win' that final rose," she gushed to her hubby, with whom she shares two children, son Maxwell , born in 2007, and daughter Blakesley, born in 2009.
"You and our family are the best part of our story," she added, "and I can't wait to see what the next 15 years brings and the 15 after that and the 15 after that.
Ryan, 44, also took to Instagram to celebrate — and to reveal the "secret" to the couple's long and happy union.
"In 15 years, we've been bad, ugly, but never indifferent," he wrote next to a recent photo of the pair. "No matter what, we've never stopped caring — about each other, our family or our lives together. I suppose that's our secret?" he wrote.
"Thank you @tristasutter for showing me what real love means, for putting up with me and for always caring. I love you forever and ever."
In 2015, Trista opened up to TODAY about why she thinks she and Ryan — unlike other "Bachelorette" couples — have been able to make love last.
Simply put, once the pair left the "bubble" of the show's set, they were willing to keep on nurturing their relationship off-screen.
"You have to put in the time and effort and energy that you do into everything else in your life. And I feel like (Ryan and I) do that," she explained. "We've had our bumps in the road, just like anyone else, but it's really about staying focused on each other and dedicating time to each other."