Amy Schumer strikes again!
The wacky actress and comedian photo-bombed a couple taking their wedding pictures in London on Thursday.
The prankster, 36, popped up in a pic during newlyweds Jasmin Pereira and Jon Bates' wedding photo shoot near Harry's Bar in London's trendy Mayfair neighborhood, reports E! News.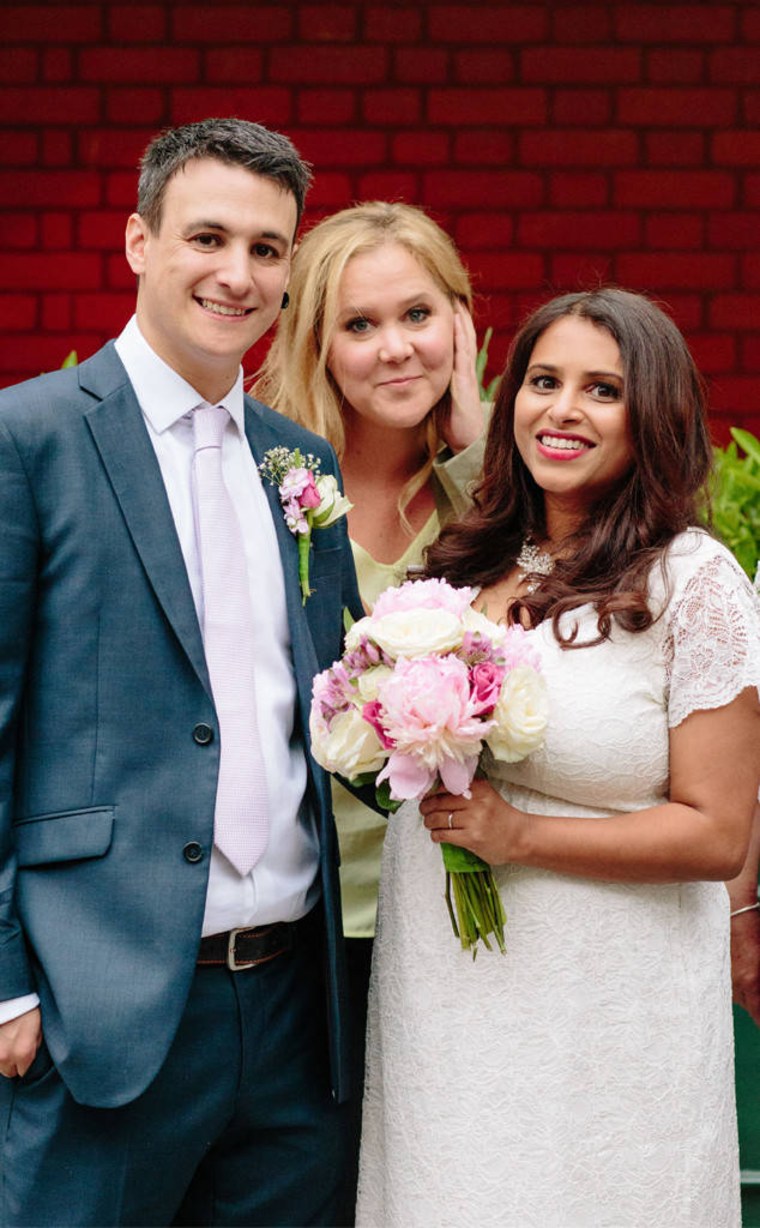 The bride and groom had tied the knot at the Mayfair Library just moments before.
The happy couple must have gotten a kick out of the "Snatched" star's antics because they accepted her invitation to pose for even more photos beside her silver Mercedes, which was parked nearby.
Schumer's fans know it's hardly the first time she's photo-bombed strangers. It's actually becoming something of a hobby for the Emmy-winning funny lady.
In June 2015, Schumer was was jogging in New York City's Central Park when she happened upon a couple taking their engagement pictures and well, how could she resist?
The shoot's photographer, Alisha Siegel, told E! News that sweaty Schumer saw the couple posing and said, "Oh my god! Are you taking engagement photos? Let me get in one!"
Siegel recalled, "I thought it was a little weird but I said yes anyways. She took off her sunglasses, we snapped a quick pic, and right after she says, 'You guys know I'm like reeeeeeal famous.' I take another look it hit me that it was Amy Schumer!"
Though the couple didn't recognize the star at first, they ended up extending an open invitation for her to be their flower girl.
Just two months later, Schumer and her "Trainwreck" director Judd Apatow crashed an Irish wedding party inside a Dublin pub.
So, keep Amy Schumer in mind when planning your nuptials, folks. There's a good chance she just may show up!