Interviewed for next month's Marie Claire cover story, "Scandal" star Kerry Washington revealed she grew up struggling with self-esteem.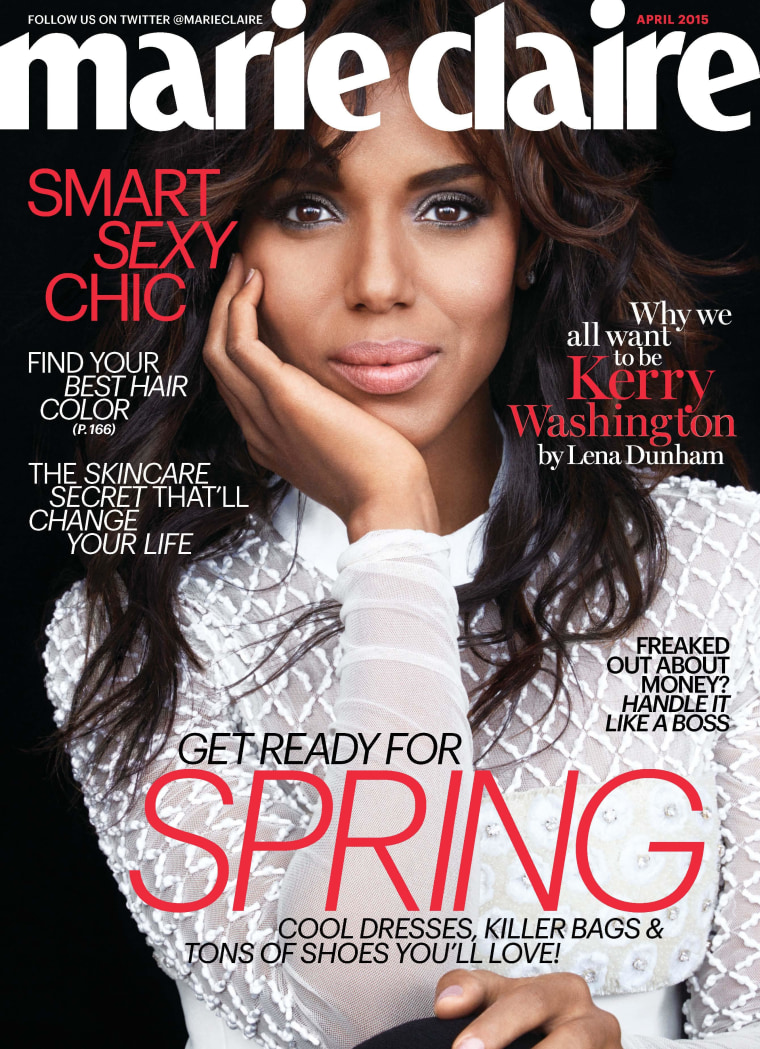 "I didn't grow up thinking I was pretty; there was always a prettier girl than me," Washington told "Girls" actress Lena Dunham. "So I learned to be smart and tried to be funny and develop the inside of me, because I felt like that's what I had."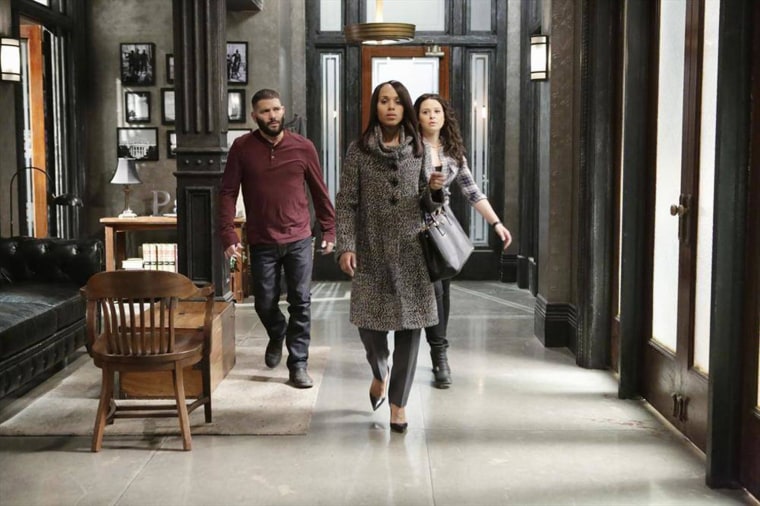 Released Friday, it's one of several introspective quotes featured in an online preview of the article, whose full text appears in Marie Claire's April print edition, arriving on newsstands March 24.
Among the other notable Washington quotes from that preview:
On motherhood: "I just want [daughter Isabelle] to know that she's heard. Really heard, because I feel like that is what we all really want. When I think about any of the missteps in my life that I've made, all of which I'm grateful for, it's because I just so wanted to be truly seen and heard for who I am and was afraid I wasn't or wouldn't be. I see you, I hear you, I'm with you as you are."
On fashion: "I just put myself in a boot camp of figuring it out—and realized that I really loved it. I guess because I came to it later in life, I realized, 'Oh, going to a fashion show is like going to the opening of Degas at the Met or going to see Swan Lake.'"
On privacy: "Earlier in my career I was much more super-sharey. There were moments when I wanted to process things that were happening to me more privately, and I didn't have the space to do it, because once you let people in, they're in and you don't get to say, 'Oh, I want this for myself.'"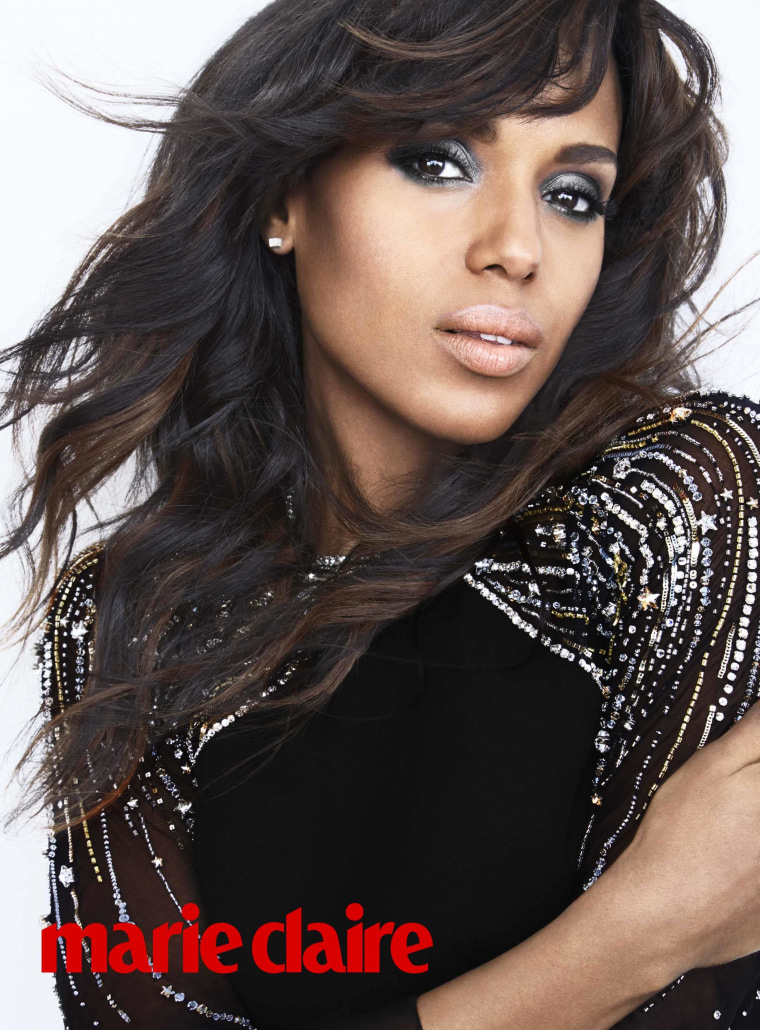 In the article's introduction, Dunham asserted that she's drawn to Washington for a variety of reasons.
"If I believed in the term girl crush, I would use it on her, and if I needed advice on how to stay classy, strong, and honest in the public eye, she is who I would consult," wrote Dunham, who guest-stars on "Scandal" March 19.
Follow TODAY.com writer Chris Serico on Twitter.
This story was originally published on March 14 at 8:10 a.m.