"You. Are. A. Boy!"
Yes! Finally someone on "Scandal" said it. And it was great that it was Papa Pope. 
Eli/Rowan/Papa Pope (Joe Morton) has done plenty to anger us in the past, but when he yelled at POTUS that he's not a man, we could have kissed him. He yelled some more, speaking more truths about President Fitz's (Tony Goldwyn) spoiled self-entitled existence, and ended with a bang. "Sadly, boy, I know everything about you. You disappoint me as a suitor for my daughter's hand."
Burn.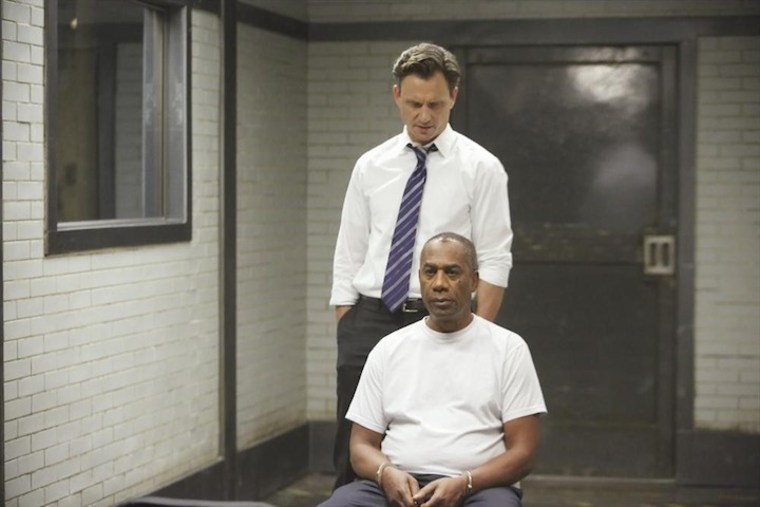 That wasn't the only speech we heard in the winter finale of ABC's hit which featured several unintentionally hilarious monologues One equally riveting and laugh-inducing speech came from the self-righteous Vice President of the United States (Kate Burton) right before she murdered her gay cheating husband (Jack Coleman). How dare he ruin her chances for a promotion?

"You idiot! You have unleashed a snake into our garden! You have spat in the face of my hard work! You have sullied my soul with your perversion, your sickness, your disgusting need!"

That wasn't all.
"You are the burden that I carry on my back as I make my way to salvation. You are my cross to bear. You are my original sin. You are pretty and stupid and you can't make a living to save your life. What you have given me is your daughter who can't keep her knees together."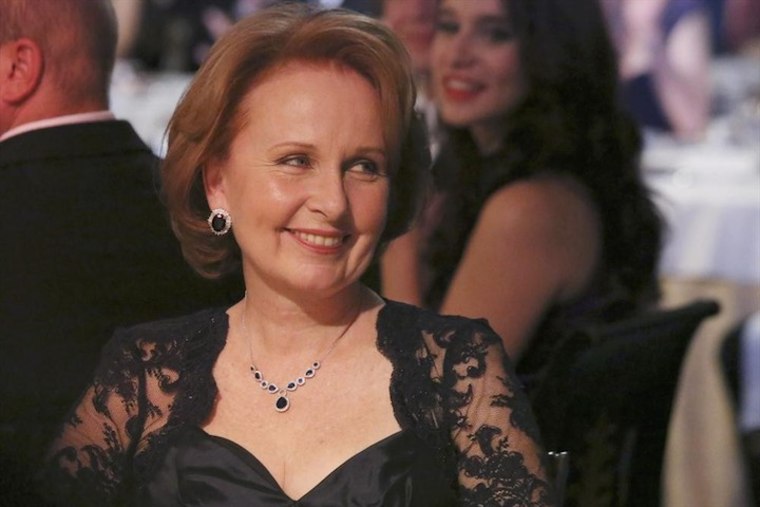 Which brings us to her campaign manager's (Paul Adelstein) reaction to the news that the VEEP murdered her husband and asked the president's chief of staff Cyrus Beene (Jeff Perry) for assistance to clean up the mess.
"You killed him? You killed him? And you called the White House? I am your first call, Sally! I am always your first call. You kill someone, you call me!'
Didn't she read the manual?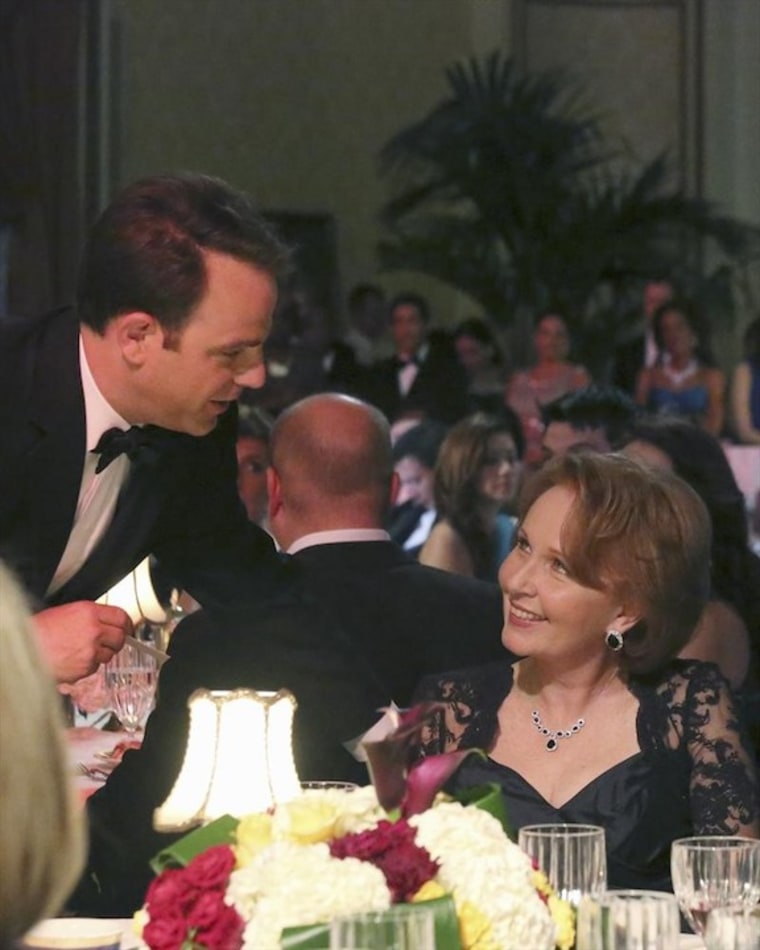 Then there's Cyrus, who is largely responsible for the death of Veep husband Daniel Douglas. See, Cyrus wanted to throw a wrench in the Veep's plans to challenge President Fitz's second term. So he orchestrated for his unknowing husband (Dan Bucatinsky) to interview Daniel Douglas and seduce him so that Cyrus could get some naughty pictures for blackmailing purposes. What Cyrus never foresaw was that James and Daniel Douglas would figure it all out and jump in the sack anyway.

Now, with their marriage in shambles and Daniel Douglas dead, Cyrus doesn't want James to leave him. This is how he handled that:
"You wanna fight because I don't want to fight? You wanna yell at me? Go ahead, I'll listen. You wanna call the police? You don't have any evidence. Do you want to take Ella and leave me? You don't have a job or an income or the ability to outrun my legal connections that will fight to give me sole custody of that sweet little girl in the next room that I bought for you. Do you wanna not love me anymore? Because I still love you. You are still the love of my life. And I'm still the same man you married. You just maybe never noticed the 666 on my forehead before. But now you see it. I'm hoping you'll love me anyway. I am hoping for better or for worse means something to you. Maybe it doesn't. Maybe love isn't enough. So, I'm standing here afraid and in my underwear and without my soul asking you what happens now."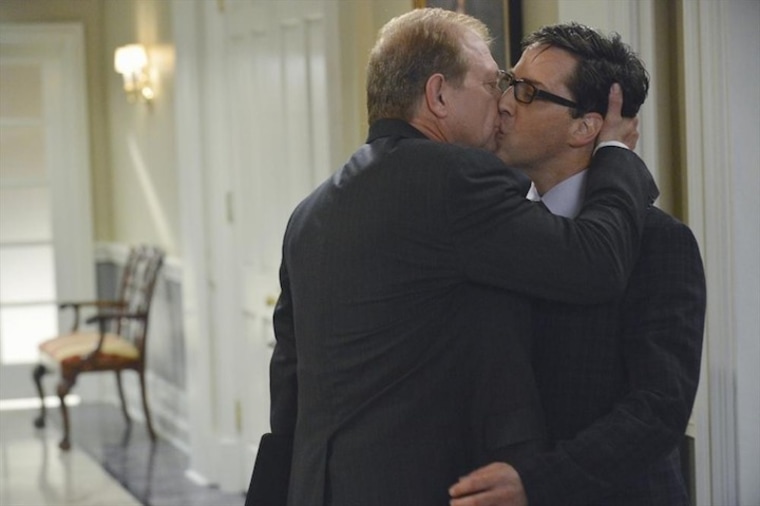 Just typing that makes us tired.
"Scandal" will return with new episodes--and more panicky speeches--on Feb. 27.