Ever since ABC canceled its prime-time "Roseanne" revival in the wake of a racist tweet from the show's leading lady, there's been buzz about bringing it back without the title star.
And now it's official: The network has given the green light to "The Conners."
Roseanne Barr, whose life and comedy inspired the original series, won't be a part of this version of the sitcom, whose title is tentative at the moment. According to a press release, she "will have no financial or creative involvement in the new series."
As for the cast behind the rest of the working-class characters on the show, they're all set to return, including John Goodman (Dan), Laurie Metcalf (Jackie), Sara Gilbert (Darlene), Lecy Goranson (Becky) and Michael Fishman (D.J.).
"We have received a tremendous amount of support from fans of our show, and it's clear that these characters not only have a place in our hearts, but in the hearts and homes of our audience," they said in a joint statement released Thursday. "We all came back last season because we wanted to tell stories about the challenges facing a working-class family today. We are so happy to have the opportunity to return with the cast and crew to continue to share those stories through love and laughter."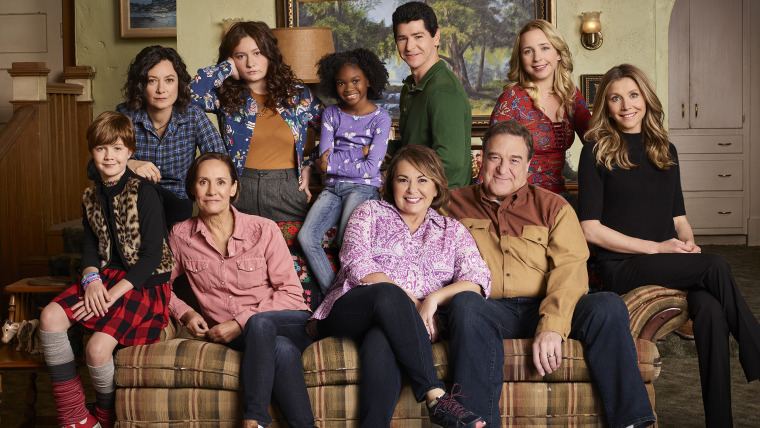 The new take on the classic sitcom will air in the fall and 10 episodes have already been ordered.
There's no word yet on how the matriarch of the series will be written out, though the press release did state that, "After a sudden turn of events, the Conners are forced to face the daily struggles of life in Lanford in a way they never have before."
While Barr has had a lot to say about her co-stars since the original show's cancellation, and not all of it good, she did express regret when it came to the fate of two of them.
"I just wish ABC had not thrown two of the greatest actors in the world out with me — Laurie and John," she wrote in a since-deleted tweet. "I'm so sick over this — they will never have better character actors on their network.
But the news that they and the rest of the cast and crew would soon be back in business came as no surprise to her. The powers that be behind the series reached settlement with Barr, the specifics of which remain undisclosed, to make it happen.
"I regret the circumstances that have caused me to be removed from 'Roseanne,'" Barr said in a statement of her own. "I agreed to the settlement in order that 200 jobs of beloved cast and crew could be saved, and I wish the best for everyone involved."
"The Conners" will air in the same Thursday night time slot "Roseanne" occupied last season.