At just 16 years old, Sawyer Fredericks has won Season 8 of "The Voice" and the grand prize recording contract that comes along with the bragging rights. But for the moment, his thoughts aren't focused on a quest for fame in the music industry.
The Team Pharrell singer is just looking forward to getting back to life on the farm.
"It's definitely still surreal, but I'm super excited to go home," he explained during a Thursday morning visit to TODAY.
Home for Fredericks is an 88-acre farm in upstate New York, complete with cattle. When "Voice" host and TODAY anchor Carson Daly asked the teen if he was also looking forward to tending those cows again, Frederick surprised him with his answer.
"I like to do that!" the singer said. "It's fun. I like doing physical work on the farm. I'm probably the only one that really enjoys it."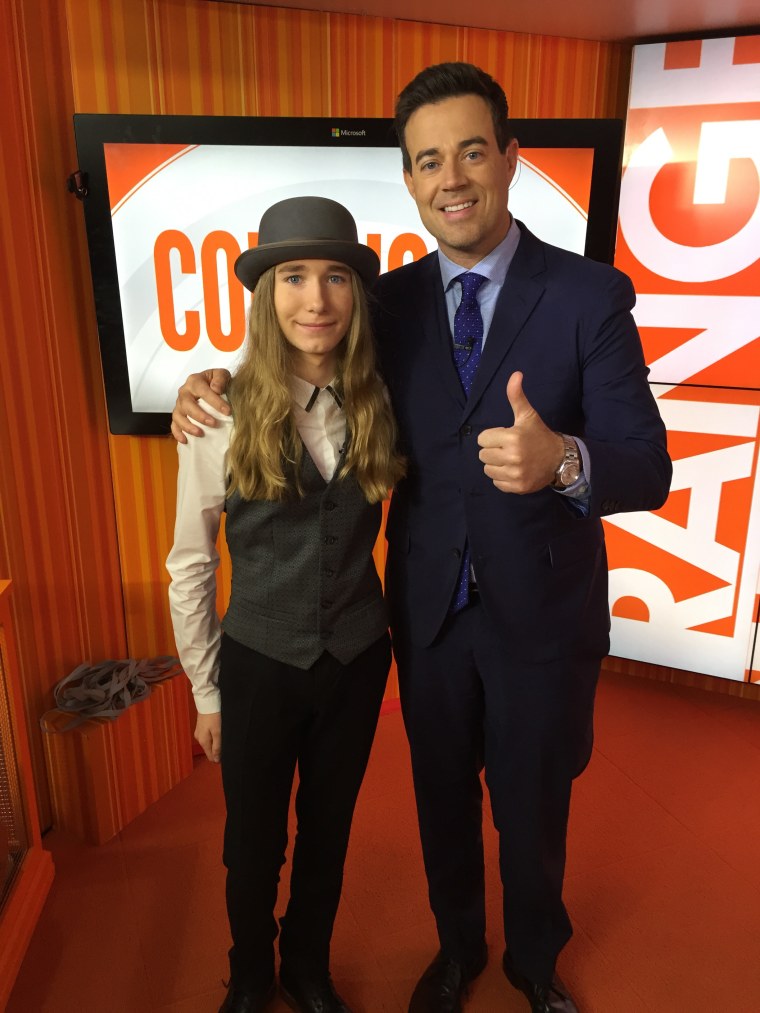 As for the rest of Fredericks' family, what they're really enjoying right now is his success.
"I know they're super proud of me," he said. "I mean, I know they're always proud of me, but I know they're really happy."
The whole "Voice" experience has been a happy one for Fredericks, who said singing alongside musical great John Fogerty and belting out a song written for him by Ray LaMontagne both rank as "dream-come-true" events.
But the best part of it all?
"Just meeting all these new artists," he said of his "Voice" competition. "Being able to hear their genres and their voices — it's just amazing."
We certainly expect amazing things from Fredericks, who, in addition to heading back to the farm, is looking forward to recording his first record.
Follow Ree Hines on Google+.