"Saved by the Bell" fans crop up in the most unusual places.
That's what co-creator and executive producer Peter Engel learned earlier this year, when he started hunting around for someone to write the music and lyrics for the "Saved by the Bell" musical he's planning. (Yes, that really could happen!)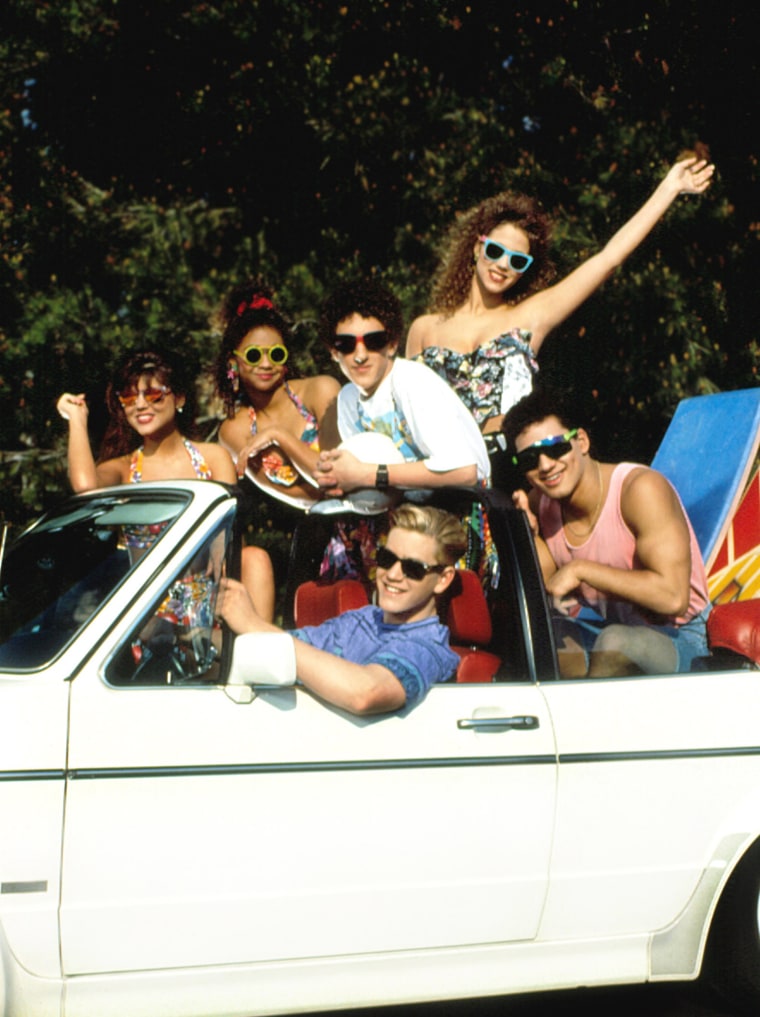 Naturally, Engel went to the top — and contacted the Pulitzer Prize-winning creator of "Hamilton," Lin-Manuel Miranda.
"Turns out he's a huge 'Saved by the Bell' fan," revealed Engel, who spoke to TODAY about his new "Bell"-heavy memoir, "I Was Saved by the Bell."
"He's tweeted about it — one tweet said, 'Can you imagine what I'd have accomplished if I hadn't watched every episode?' So we saw ('Hamilton') and afterward he comes walking to me and says, using my voice, 'When I make this putt, you'll owe me $1,000!'" he continued.
That proves Miranda's a fan: The line is from the sole episode Engel appeared in, as an irritated golfer.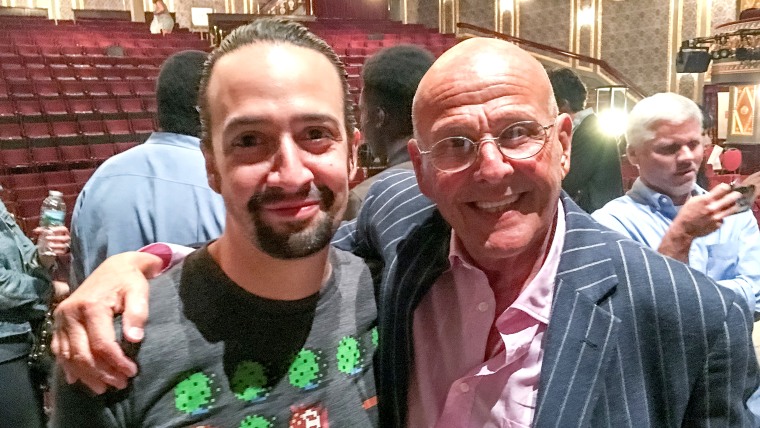 "He knew more about the show than I did," said Engel.
Alas, Miranda has too much on his plate to write the music for a Broadway version of "Bell," but Engel says, "He said he'll be happy to consult."
'Like Beatlemania'
But Miranda's just one of millions of "Bell" fans, who loved the show throughout its 1989-93 run. As Engel recalls, they knew they had a hit early on when a couple hundred studio audience members refused to leave the lot in Burbank where it was shot until star Mark-Paul Gosselaar (Zack) came down to say hello.
And this was before the show even premiered!
"I said, 'We have to go down and greet these people,' and this horrified look came over Mark-Paul's face," recalled Engel. "He said, 'Please don't make me go out there alone!' And I said I wouldn't do that, but 'as of this night, your life will change forever.'"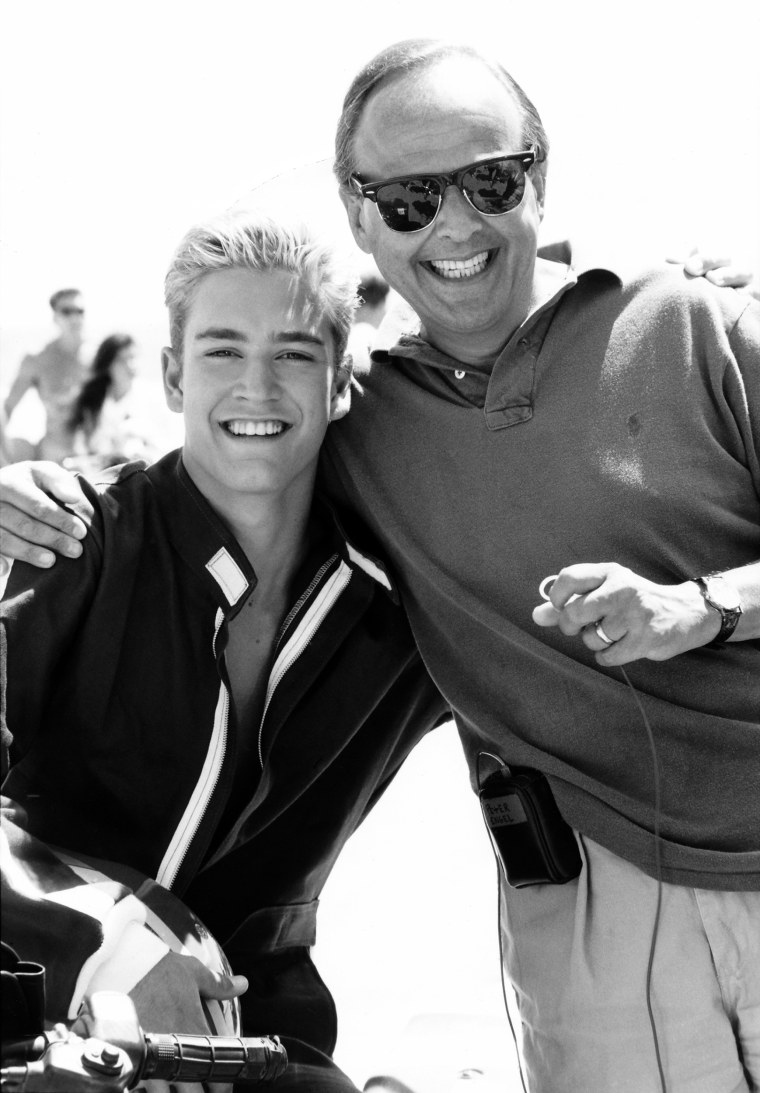 Engel says they did make an effort to whip the crowd up into a frenzy, and put the young women in the first few rows. The result? Seriously enthusiastic fans. "We had girls fainting. We had St. Joseph's Hospital on the speed dial. It was like Beatlemania," he says.
'I wasn't interested'
Surprisingly, though, Engel — a longtime TV producer looking for his first big hit on the small screen — was not thrilled when then-NBC president Brandon Tartikoff approached him about wanting to do a school-based series for Saturday morning.
"I wasn't interested in going against Bugs Bunny or the Smurfs," said Engel. "But my wife at the time said to me, 'Your children are interested; how about doing it for them?'"
RELATED: Back to Bayside! Jimmy Fallon reunites 'Saved by the Bell' cast on 'Tonight'
The show went through real growing pains; it started off as "Miss Bliss" and eventually evolved into "Bell." But the real shot in the arm it needed came from Engel himself, who created the character of charming troublemaker Zack.
"He's definitely not me. I was never Zack," says Engel. "I was too shy. But Mark was a most unusual young man, because he wasn't Zack in real life. He was a serious young boy, who at 14 wanted to be a serious actor. And of course he was brilliant. He was the anchor of the show."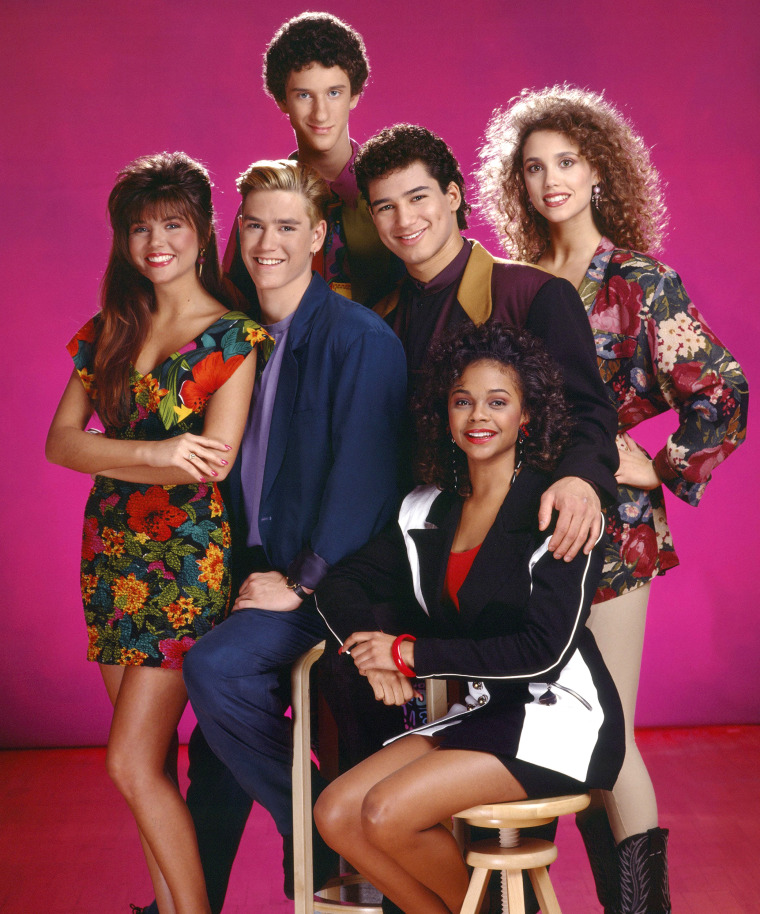 'He's only 11'
Casting Gosselaar was always a given for Engel, but finding his nerdy best pal Screech was a little tougher. Then one day Gosselaar walked through the casting waiting room, where a number of possible Screeches were waiting for a callback — including Dustin Diamond, who eventually landed the role.
"Mark calls me and says, 'Screech is in the waiting room!'" recalled Engel. "I said, 'I know, they're all Screech.' And he said, 'No, Dustin is Screech in real life!'"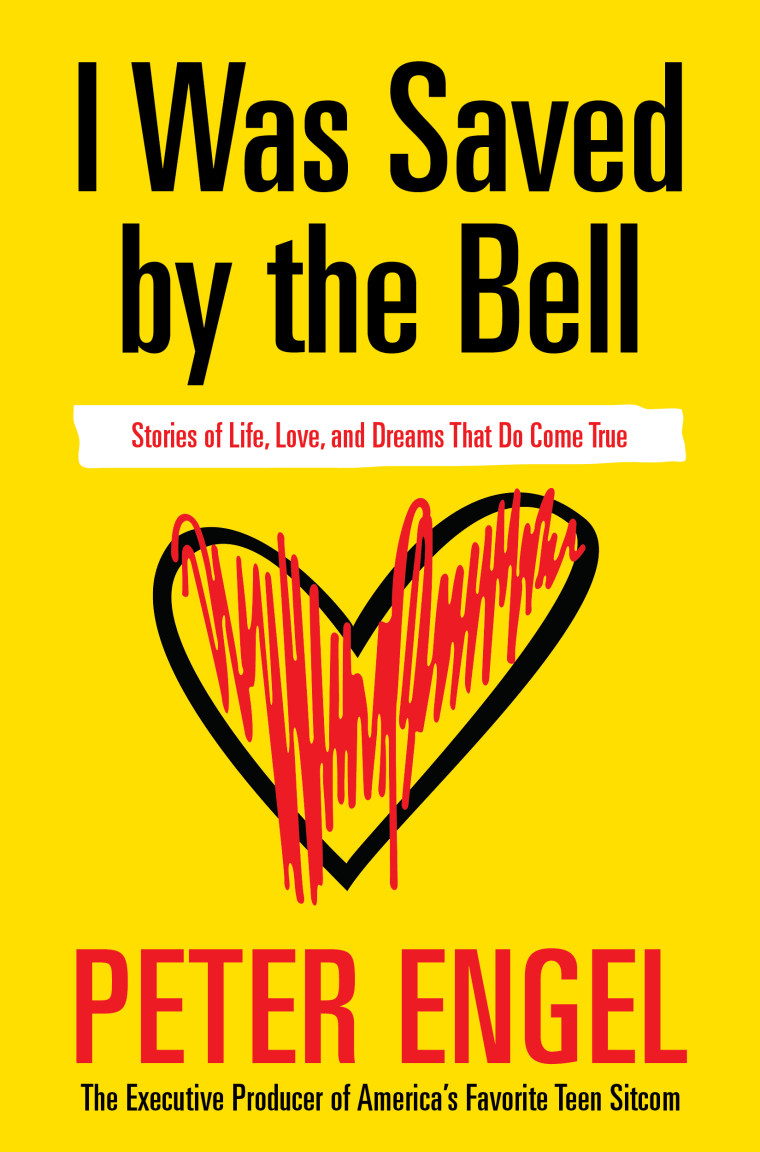 It wasn't until after Diamond was cast that the secret came out. Or rather, it wasn't a secret; Engel just read his birth date incorrectly. "We were filming the second episode and I said, 'Dustin is like a real kid,' and Mark-Paul said, 'He's only 11, you know.' I would never have hired him if I'd known."
Another casting coup came when they hired Mario Lopez to play the character of jock and army brat A.C. Slater. "I'd written him like (John) Travolta from 'Saturday Night Fever,' this guy with a leather jacket who'd been around the world, but I didn't like who we were seeing,'" says Engel. "They had the attitude but they weren't likable."
Then he realized that they were only looking at a narrow band of possible actors. "I called my casting director and said, 'Where is it written that A.C. has to be Anglo?' And she said, 'You wrote it that way.' So I said, 'I'm unwriting it, I'm opening the show up.' And she brought me Mario and he was a slam dunk."
He did something similar when casting Lark Voorhees as Lisa Turtle. "I had written her as a Jewish American princess, a mall queen who moves to California," he says. "We had Lark in for a possible guest role later on, and I said, 'Have her read for Lisa Turtle.' They said, 'She's not black.' And I said, 'She is now.'"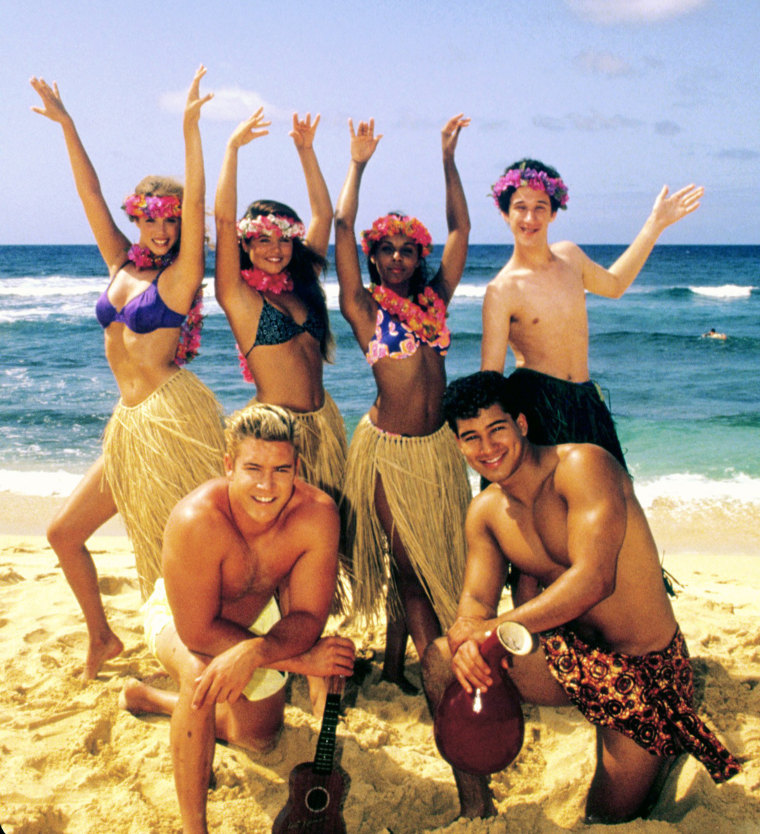 'They were magic'
Once the show was underway, says Engel, the cast really came together, and sometimes got a little too close for Engel's comfort (cast members have previously commented that there was a lot of intra-cast dating going on).
"I was worried that if they broke up, they'd then have to be together on camera as a couple and it wouldn't work," he said. "But nobody dated anybody in real life that they were dating on the show. And I started realizing that it was better to keep it in the family."
RELATED: 'Saved by the Bell' hangout the Max perfectly re-created in Chicago
He recalls how the cast would come over to his house for barbecues and to go swimming, and generally hung out together. It may have been a Saturday morning TV show, but he says, "We took it seriously. I never had one day of aggravation with the group. Sure, there were breakups and cliques and sometimes I had to sit with them through the night. When I looked at them, they were magic."
'A zit on the nose is life and death to the prom queen'
Eventually, though, "Bell" had to call it a day. "The kids grew up," says Engel. "We did five years, then a movie, then the college years, and then another movie. We did a fake 'Saved by the Bell,' called 'The New Class,' but it wasn't the real 'Bell.' It was time to move on."
But as he notes, one reason the show was so enduring and remains so beloved is "we respected the audience," he says. "We never made fun of them. A zit on the nose is life and death to the prom queen. We changed how a whole generation looks at things."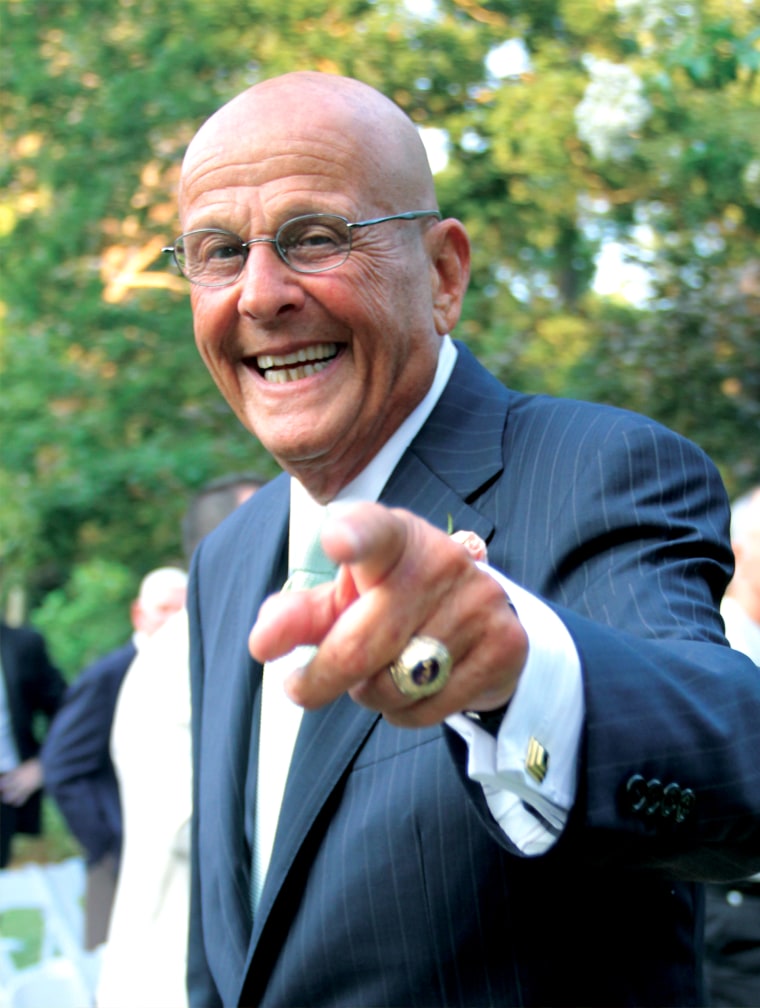 Still, even if "Bell" makes it to Broadway, don't expect a revival of the series. "It was a different time and place," he says. "I would never try to do it again."
Meanwhile, fans who want to know even more about the backstage doings of the show (and Engel's career) can pick up a copy of his memoir. He's also making the rounds with some signings, including visiting the NBC Experience Store in New York on Nov. 15 (the date the book publishes) and the pop-up "Bell"-inspired restaurant in Chicago, Saved by the Max. on Nov. 18.
"This was my dream," he says. "I fell in love with TV at 12 years old and my dream was to make a hit TV show. I had my heart broken a million times, but I never gave up. Dream big, and never, ever quit. I didn't."
Follow Randee Dawn on Twitter.