Savannah Chrisley says that an incident with an airline attendant working for Southwest Airlines earned her the boot after she was accused of behaving like an "unruly passenger."
On April 20, the "Chrisley Knows Best" star took to her Instagram story while filming from the gate of an airport and shared the "awful" experience, which she claimed began with — of all things: an issue over checked baggage.
"Alright, guys, so I officially know why everyone hates Southwest so much. I mean, absolutely hates it," she began the video before quickly turning her camera to film an airline employee whom she identified by name before calling him "awful."
"I went to board my flight, and he told me that I had to check my bag," she said of her interaction with the attendant. "I was like, 'Okay, if you wouldn't mind, I'm gonna take my bag on the flight, see if I can't make it fit, and if not, I'll check it.'"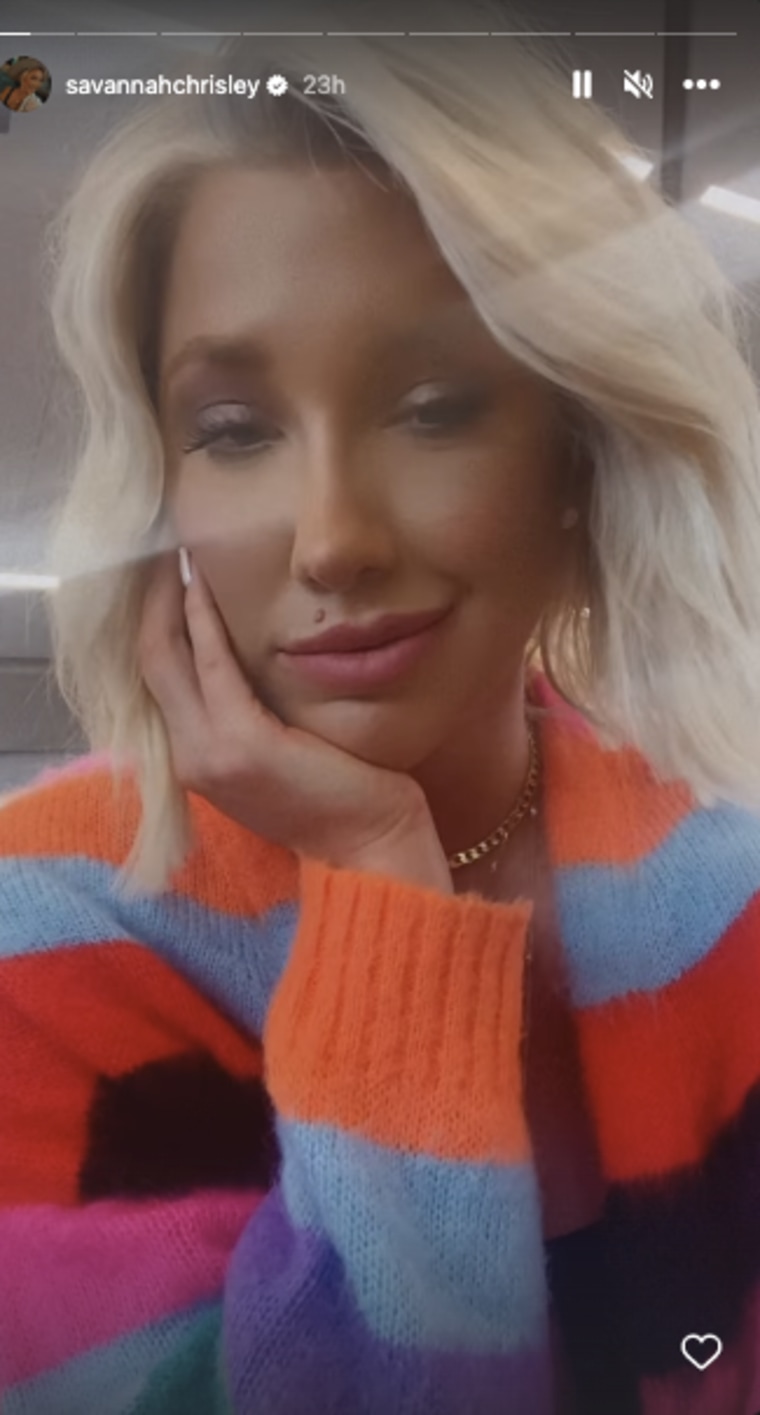 According to Chrisley, when the attendant told her that checking her bag would not be possible, she pushed back and insisted on trying to board the plane to see for herself if there was space on it for the flight. In response, Chrisley says that the attendant called her an "unruly passenger."
Things apparently escalated so much to the point that a pilot waiting in line stepped in.
According to Chrisley, the pilot asked the attendant to "calm down" and said he'd help the reality star find space for her bag on the plane.
"And the Southwest attendant literally looked at the pilot," she explained. "The man who is flying our plane and is responsible for our safety, the most important person within Southwest Airlines (the attendant), looked at him and said, 'Stay out of it.'"
"Now, I'm not gonna lie," she admitted. "When this Southwest attendant told the pilot to calm down, I told him 'that there was no need for him to be an a--hole today,' and then he threw me off the flight."
In a statement to TODAY.com, Southwest said the company's "initial reports indicate a different story than the one from the Customer's account, as she arrived at the gate late in the boarding process and repeatedly insulted our Employee after being asked to gate-check her bag."
"As a result, the Customer was denied boarding on her original flight, and we booked her on a later flight the same day," a spokesperson said via email.
In her video, Chrisley went on to explain that she had told the attendant that she had a "10-year-old that I had to absolutely get home to tonight and well, the Southwest attendant said 'I don't care.'"
In November of last year, Chrisley became the guardian to her 10-year-old niece Chloe and her 16-year-old brother, Grayson, as a result of her parents' legal troubles. Chrisley's father, Todd Chrisley, was sentenced to 14 years in prison, while her mother, Julie Chrisley, was given a seven-year sentence for tax fraud. 
In addition to calling on Southwest to get its "s---" together and thanking the pilot who attempted to help her, Chrisley had one more bit of information to concede "in case another story comes out."
"After he told me he didn't care if I got home to my 10-year-old, I told him that I hope he found a 'better purpose for his life.'" the reality star said. "Maybe I shouldn't have said it. But the devil came over me, and the Jesus did not come out."