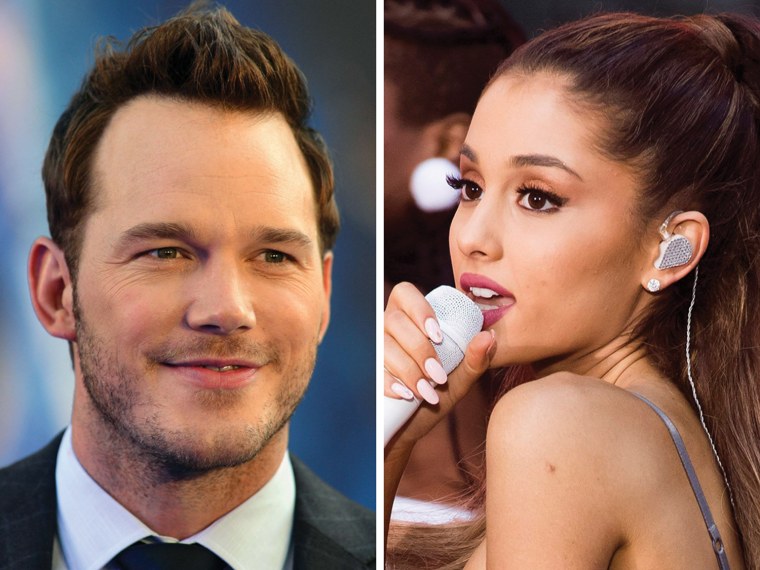 Rising box-office star Chris Pratt and pop music princess Ariana Grande will kick off the 40th season of "Saturday Night Live" as host and musical guest on Sept. 27.
Pratt earned his comedic chops as a regular on NBC's "Parks and Recreation," and also starred in the summer smash "Guardians of the Galaxy." His other recent film credits include "The Lego Movie," "Her" and "Zero Dark Thirty," and he stars in next year's "Jurassic World." 
Grande's album "My Everything" is at the top of the Billboard 200 chart. She performed on the TODAY Plaza on Aug. 29, and this will be her "SNL" debut.
Sarah Silverman returns as host on Oct. 4 along with musical guest Maroon 5, who will be making their fifth appearance on the late-night sketch show.
Follow Kurt Schlosser on Google+